UltraClean Activated Carbon Filter
This item is not in stock and must be reordered.
All purchases made between the 23st of October and the 30th of November 2023 can be returned till the 31st of January 2024.
60 day cooling off period
Free delivery, no minimum order
Top features
Binds kitchen odours in the recirculation mode of the cooker hood
Easy installation and replacement
Product description
With the UltraClean activated carbon filter, you can easily convert your Klarstein Contempo and Contempo Neo extractor hoods to recirculated air mode with just a few simple steps. The activated carbon filter quickly and reliably removes annoying kitchen odours from the air that flows through the filter, thus ensuring a pleasant indoor climate. To do its job optimally, the filter should be changed regularly.
Features
Suitable for article 10033470 (Klarstein Contempo extractor hood)
Suitable for article 10033471 (Klarstein Contempo Neo extractor hood)
Suitable for article 10033472 (Klarstein Contempo Neo extractor hood)
Dimensions and Technical Details
Dimensions: 13.9 x 2.6 cm (ØxH)
Weight: 81 g
What will be delivered
1 x activated carbon filter
Please note that the product does not come with a user manual.
Delivery & shipment
This item is not in stock and must be reordered.
Your order will be delivered to the selected address per order. This address does not have to match the billing address. You can send the orders to your family, friends or office if you are not at home during the day. Your order is delivered by our specialist courier spedition to your chosen address. This address does not have to correspond with your billing address. Leave a telephone number with your order to guarantee the best possible delivery of the product. Delivery takes place free to kerbside. This item may be pre-ordered. Please note that, in this case, the delivery time may be up to 5 days.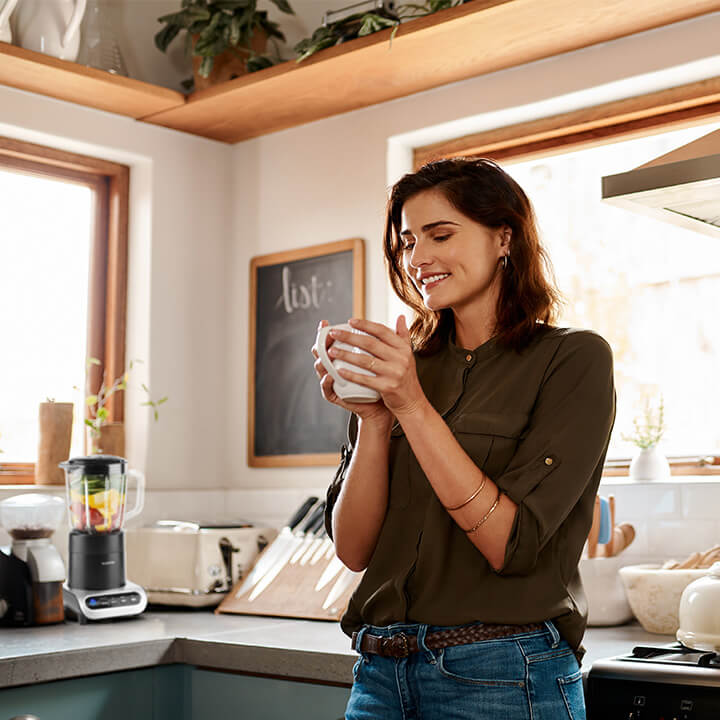 No review available for this item.
Customer reviews from other countries
Es macht seine Arbeit.
It does its job.
Leider nach dem Einbau mußte ich feststellen, dass der Filter nicht richtig passt. Er ist ca. 3-4 mm zu hoch, und man kann die alu Filter nur mit Kraft einsetzen, ist eigentlich eine Enttäuschung
Unfortunately, after installation, I realized that the filter did not fit properly. It is about 3-4 mm too high and you can only use the aluminum filter with force, which is actually a disappointment
Der Filter passt genau für meine klarstein dunstabzugshaube. Der ist richtig easy einzubauen und filtert alles sehr gut. Bin begeistert und kauf den wieder in ein paar Monaten.
The filter fits my Klarstein extractor hood perfectly. It is really easy to install and filters everything very well. I love it and will buy it again in a few months.
jeder zeit wieder
any time
Es handelte sich um eine erneute Bestellung dieses Artikels. Bin sehr zufrieden. Danke
This was a repeat order of this item. I am very pleased. Thanks
Hallo, als den Inhalt von dem Filter gesehen habe, habe mir gedacht, dass jemand nur ca. 20% des Aktivkohlegranulat befühlt hat. Ich habe schon einige Kohlefilter gehabt, aber hier war jemand zu sparsam oder es war ihm nicht bewusst, was er tut.
Hello, when I saw the contents of the filter, I thought that someone only touched about 20% of the activated carbon granules. I've had a few carbon filters before, but someone here was too frugal or didn't know what they were doing.
Ich habe diesen Aktivkohlefilter genau für meinen Contempi Vrasenabzug von Klarstein bestellt. Die Lieferung war pünktlich, das muss man sagen. Leider ist der Filter zu dick. Die Fettfilter passen dann nicht mehr ins Gerät. Ich habe den Aktivkohlefilter so weit wie es ging angeschraubt, da war kein Millimeter Platz mehr zwischen Gerät und Filter. Trotzdem passten die Fettfilter nicht mehr darunter. Sehr, sehr schade, denn ich hätte den Vrasenabzug gern mit voller Ausstattung in Benutzung genommen. Zum Glück konnte ich sie gleich zurück geben. Ich hatte nämlich gleich zwei bestellt und es wäre sehr ärgerlich gewesen, wenn das nicht gegangen wäre.
I ordered this activated charcoal filter from Klarstein for my Contempi vapor extractor. Delivery was on time, I have to say. Unfortunately the filter is too thick. The grease filters then no longer fit in the device. I screwed on the activated charcoal filter as far as possible, there wasn't a millimeter of space left between the device and the filter. Nevertheless, the grease filters no longer fit underneath. It's a great pity, because I would have liked to have used the Vrasenabzug with all the equipment. Luckily I was able to return them right away. I had ordered two and it would have been very annoying if that hadn't worked.
Ist ein bisschen zu hoch, so dass der eine rausnehmbare Fettfilter zwar schließt, aber an einer Seite etwas runtergedrückt wird. Eingesetzt als empfohlener Filter in einer Klarstein Contempo Neo Unterbauhaube. Würde mich beim nächsten Mal für ein anderes Model entscheiden.
Is a bit too high, so that one removable grease filter closes, but is pushed down a little on one side. Used as a recommended filter in a Klarstein Contempo Neo substructure hood. I would choose a different model next time.
Funktionieren einwandfrei
working perfectly