This item is not in stock and must be reordered.
60 day cooling off period
Free delivery, no minimum order
Top features
Economical built-in oven in the look of the 19th century
Spacious oven with 55 l volume
Knob and door handle in copper look
Product description
It's getting hot in the kitchen! The Klarstein Vilhelmine built-in oven combines the classically beautiful style of the age of Queen Victoria with the modern economy of energy class A.
The Klarstein Vilhelmine oven brings pure luxury into your own kitchen: knobs in a copper look, a matching copper handle on the oven door and curved oven windows revive the magic of days gone by. However, the device doesn't lack modern skills: energy efficiency class A skillfully and efficiently helps you prepare cake, casseroles or pizzas in the oven's 55 litres of capacity. With three modes of operation, an easy-to-use cooking timer to 120 minutes and selectable temperatures between 50 and 250 ° C, it meets all requirements of a simply and efficient kitchen helper. A switchable oven light helps curious gazers watch the progress of their food cooking on each of the 4 slots without having to open the oven door and let heat escape.
The union of classic and modern: the Klarstein Vilhelmine built-in oven brings the charm of the 19th century and the technology of the 21st century together in your kitchen - time for real luxury!
And for the completed retro look, the matching hood hood Lumino (Art .: 100281832) can be found.
Available colours: black, ivory (item 10030226).
Features
Download user manual
On / off switch on the front panel
Power light (green)
Heat indicator (red)
Switchable interior lighting
4 slots for grill / baking tray
Unhingeable door for easy cleaning
Installation instructions with dimensions in user manual
Adjustable cooking timer: 120 minutes
Temperature selection knob: 50 to 250 ° C
Power supply: safety plug, no electrician needed
Power supply: 220-240 V ~ / 50-60 Hz
Dimensions and Technical Details
Dimensions (front): about 59.5 x 59 cm (W x H)
Installation dimensions: about 51.6 x 57 x 50 cm (WxHxD)
Weight: about 27 kg
What will be delivered
1 x built-in oven
1 x grill
1 x baking tray
English manual (other languages: German, French, Italian, Spanish)
Delivery & shipment
This item is not in stock and must be reordered.
Your order will be delivered to the selected address per order. This address does not have to match the billing address. You can send the orders to your family, friends or office if you are not at home during the day. Your order is delivered by our specialist courier spedition to your chosen address. This address does not have to correspond with your billing address. Leave a telephone number with your order to guarantee the best possible delivery of the product. Delivery takes place free to kerbside. This item may be pre-ordered. Please note that, in this case, the delivery time may be up to 5 days.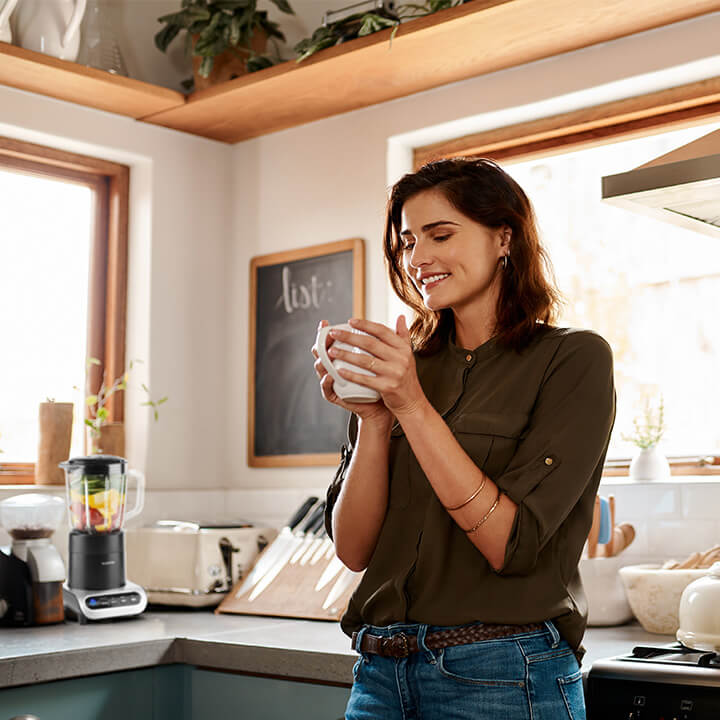 No review available for this item.
Customer reviews from other countries
Hellemaal goed, Is geleverd bij mij thuis maar dit wordt niet vermeld op mijn Amazone DE account??
Very good, Was delivered to my home but this is not listed on my Amazon DE account??
Optisch ein Hingucker, noch nicht getestet
Visually an eye-catcher, not tested yet
Schönes Design
Beautiful design
Good product so far, pretty basic with no inner fan for rotary heat, but works just fine. Pretty powerful, we ll see in the mid and long term
Good product so far, pretty basic with no inner fan for rotary heat, but works just fine. Pretty powerful, we ll see in the mid and long term
Leider kam meine erste Lieferung mit einer zerbrochenen Scheibe an. Nach Rücksprache mit den Kundenservice, wurde mir ein neuer Backofen geschickt, den defekten konnte ich trotzdem behalten. Würde vllt nicht passieren, wenn man auf eine Spedition zurück greifen würde und nicht auf herkömmliche Paketlieferanten, die den Artikel 5x rumschleudern, aber dann sollte man Versandkosten halt in Betracht ziehen. Nun aber zum Ofen: Optisch einfach ein Hingucker. Ein schicker Retro-Ofen für ein günstigen Preis. Mir persönlich fehlt die Umluftfunktion nicht. Aber man muss schon aufpassen, dass nichts anbrennt, da der Ofen ganz schön Betrieb macht! Aber man muss sich ja bei jedem Gerät einfuchsen. Bei Inbetriebnahme bin ich erstmal verzweifelt, weil ich anfangs dachte, der Ofen ist auch kaputt. Stecker drin, O/U eingestellt + Temp., aber nix ging! Irgendwann habe ich dann mal gesehen, dass bei der Timerfunktion noch das Wörtchen "On" stand dann ging auch endlich die Lampe und die Temperatur an. Ich brauche diese Timerfunktion dank Alexa halt nicht und habe das Rädchen ignoriert. Aber der Ofen ist wunderschön und eine große Auflaufform passt auch rein. Also alles schick, trotz Startschwierigkeiten
Unfortunately, my first delivery arrived with a broken window. After contacting customer service, I was sent a new oven, but I was able to keep the defective one. Wouldn't happen if you went back to a shipping company and not to conventional parcel suppliers who threw the item around 5x, but then you should consider shipping costs. But now to the oven: simply an eye-catcher. A chic retro stove for a great price. Personally, I don't miss the recirculation function. But you have to be careful not to burn anything, because the oven is really busy! But you have to familiarize yourself with each device. When I put it into operation, I was desperate at first because I initially thought the oven was broken too. Plug in, O/U set + temp., but nothing worked! At some point I saw that the timer function still had the word "On" then finally the lamp and the temperature went on. Thanks to Alexa, I don't need this timer function and I ignored the little wheel. But the oven is beautiful and a large casserole dish also fits in. So everything is chic, despite starting difficulties
Sehr gute Backofen
Very good oven
Optik wie abgebildet,sieht super aus.Funktionen top.Sehr zufrieden. War gut verpackt.
Optics as shown, looks great. Functions top. Very satisfied. Was well packed.
Tolle Option! Alles dran was man beaucht
Great option! Everything you need
Er verspricht genau das was in der Beschreibung steht. Bin super zufrieden. Wer auf Retro steht sollte nicht zögern ihn zu kaufen.
He promises exactly what is in the description. I'm very satisfied. If you like retro, don't hesitate to buy it.