Ready for shipping
Delivery time: 3 - 5 workdays
60 day cooling off period
Free delivery, no minimum order
Top features
Powerful mash kettle: 1500/3000 watts adjustable for quick heating and keeping warm
Selectable boiler size: 25, 30 or 35 litres as required
Make your own craft beer: 5-piece complete set for easy mashing of beer at home
Product description
Whether light or dark, top or bottom fermented, wheat or pils, with the Klarstein Maischfest mash kettle self-brewed is done right. Even beginners can easily become home brewmasters, serving refreshing and delicious self-brewed beer!
Whether you are a beginner or an experienced hobby brewer, the Klarstein Maischfest mash kettle provides a simple 5-piece complete package for preparing home-made beer. Up to 35 litres of brewing liquid can be boiled in the large double-walled stainless steel kettle. A clear control panel with LCD display allows you to easily set temperature, cooking time and performance. Two power levels are available - 1500 watts to keep warm and 3000 watts to boil the mash. The LCD display always shows the precise temperature in the boiler.
The range of accessories of the Klarstein Maischfest beer brewing system is particularly practical and helps in the process several ways: the filter insert and the drip ring make it very easy to remove the spent grains without any beer losses from the wort. The cooling coil also cools down the mash at lightning speed - the mash can even be water-cooled thanks to the hollow tube. With the drain tap, the transfer to the fermentation tank is a breeze. All parts are made of 304 stainless steel. As a result, no metal flavours get into the beer and after use, the parts can be easily cleaned.
Fresh beer from your own home brewery? Nothing could be easier: with the Klarstein Maischfest mash kettle, every hobby master brewer easily achieves their best original brew.
Please note that in Germany the brewing of beer has to be reported to the relevant main customs office.
Features
Download user manual
Manual control of the mashing process
Temperature, time and power adjustable
Display of the current temperature and the target temperature
Drain tap for easy filling
Lid made of stainless steel
Removable filter bucket for easy removal of the spent grain
Drip ring for storing and draining the filter bin above the mash kettle
Hollow tube cooling coil suitable for the passage of water
Cooling spiral with 7 turns
Switch on the front of the device
All metal parts made of 304 stainless steel
4 retaining clips for tight fit of the lid
Power supply: 220-240V ~ / 50-60 Hz
Dimensions and Technical Details
Dimensions: approx. 32 x 81 cm (ØxH)
Weight: approx. 9.2 kg
What will be delivered
1 x kettle
1 x filter bucket
1 x cooling coil
1 x drip ring
1 x lid
English user manual (other languages: German, French, Spanish, Italian)
Delivery & shipment
Ready for shipping Delivery time: 3 - 5 workdays
Your order will be delivered to the selected address per order. This address does not have to match the billing address. You can send the orders to your family, friends or office if you are not at home during the day. Your order is delivered by our specialist courier spedition to your chosen address. This address does not have to correspond with your billing address. Leave a telephone number with your order to guarantee the best possible delivery of the product. Delivery takes place free to kerbside. This item may be pre-ordered. Please note that, in this case, the delivery time may be up to 5 days.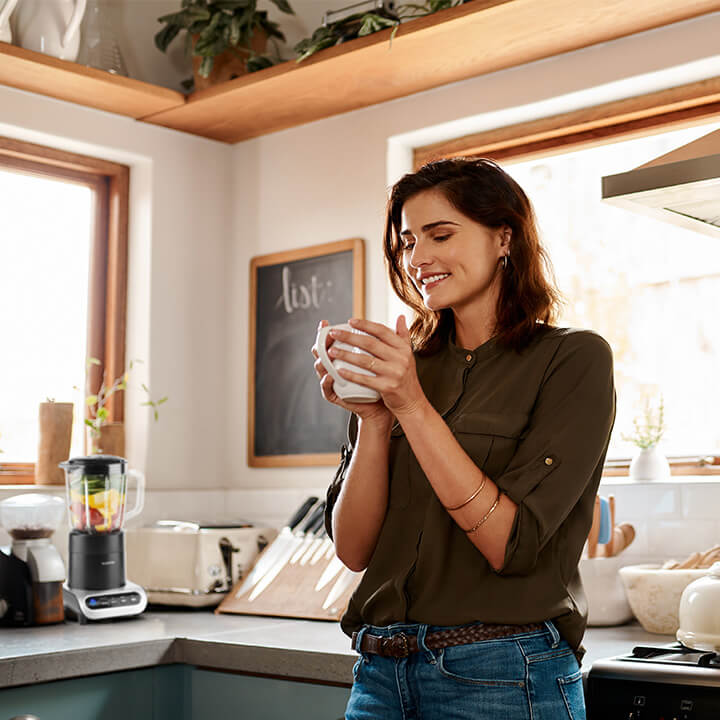 Not bad but a few flaws
some improvements/mods needed

*1st off 35lt is an odd brew size, so if you are following recipes which as standard are either 19l or 23l you have to do some maths to get everything to work out to 35l basically times everything by 1.5. a 45l or 50 lt would be better,

*the grain basket is absolutely useless, it clogs up and quite large chunks can pass through the holes, you really need a separate grain bag or a different grain basket

*the controller... useless! you'd honestly be better off if it was less complicated. e.g., desired temp and that's it, its a faff trying to set a basic temperature. you have to set times as well before it starts up, it literally should have been a up and down adjustment for temp and that's it.
also the screen being at the bottom is useless, having to get on your knees to check temp, and to top of the silliness of the controller the back light turns off, so you have to push a few buttons so it lights up and you can see the screen

*overheat safety cut out. (might have been just my unit) but it just kept cutting out and i couldn't even keep a boil up, on the 3000w setting id get 10seconds before it tripped at about 95'C on the 1500w setting id get about a minute before id have to reset it, which id have to do by leaning the mash tun over and reaching underneath to push the reset, ive subsequently taken the bottom off and bypassed the overheat cut-out switch

*cooling coil,
pants! took about 25mins to cool down the wort to pitching temp. you'll need to upgrade to a much larger coil

*level glass... yep it doesn't have one, it really needs one, with their silly grain basket holder ring you cant see into the wort to see the level when sparging

mods required-
a recirculating pump
overheat safety switch bypass
mesh screen or grain bag for grain basket
plate cooler or decent immersion chiller
level pipe

the good bit , the temps are accurate, it gets to the boil quickly, and can hold the right temp whilst sparging

and this unit is cheap, £200 with the discount code, compared to £430 for the Brauheld Pro Mash Kettle
which has most of the issues sorted out but still doesn't have a sight glass.


is this unit worth buying?? yes and no.
if you have the budget step up to a 45 or 50l mash kettle
if not you can easily work around the flaws of this unit.