Ready for shipping
Delivery time: 3 - 5 workdays
60 day cooling off period
Free delivery, no minimum order
Top features
Luxury for the kitchen: elegant induction hob with glass ceramic surface
Powerful heat: total output of 3100 watts in two cooking zones, each with 1800 and 1300 watts of individual output
Precision cooking: adjustable power in 10 stages of 200-1300 watts and 60-240 ° C
Product description
Simply flexible cooking: the Klarstein Cucinata induction hob allows optimal use of space for cooking. At the same time, it combines technical innovation with a sophisticated look and, with its glass surface, brings new splendour to the kitchen.
Two cooktops are offered by the Cucinata induction cooktop with a total output of up to 3,100 watts of power, which is distributed to the individual cooktops at 1,800 watts and 1,300 watts in order to bring the contents of pots and pans to boil at record times.
The two cooking zones of the hob are operated in an uncomplicated manner via the respective touch control panel with LED display. In addition to the wattage and temperature, a timer can be programmed for each hob up to 180 minutes. To ensure that everything runs smoothly during cooking, the Cucinata induction hob has a wide range of safety features: overheating protection is activated if a hob becomes too hot. If a pot is not suitable, the automatic switch-off will start. In addition, a child lock can be activated to prevent accidental changes to the cooking settings.
Visually, the Cucinata induction hob by Klarstein impresses with its easy-care glass surface and silver front: this is how the hob blends seamlessly into any kitchen unit.
Features
Download user manual
Power consumption: 3100 W (1800 W + 1300 W)
Adjustable temperature: 60-240 ° C
Timer: 1-180 minutes
Power supply: 220-240V ~ | 50/60 Hz
Dimensions and Technical Details
Dimensions: 60 x 8 x 37 cm (WxHxD)
Power cable length: 120 cm
Weight: approx. 5.1 kg
What will be delivered
1 x induction hob
English user manual (other languages: German, Spanish, French, Italian)
Delivery & shipment
Ready for shipping Delivery time: 3 - 5 workdays
Your order will be delivered to the selected address per order. This address does not have to match the billing address. You can send the orders to your family, friends or office if you are not at home during the day. Your order is delivered by our specialist courier spedition to your chosen address. This address does not have to correspond with your billing address. Leave a telephone number with your order to guarantee the best possible delivery of the product. Delivery takes place free to kerbside. This item may be pre-ordered. Please note that, in this case, the delivery time may be up to 5 days.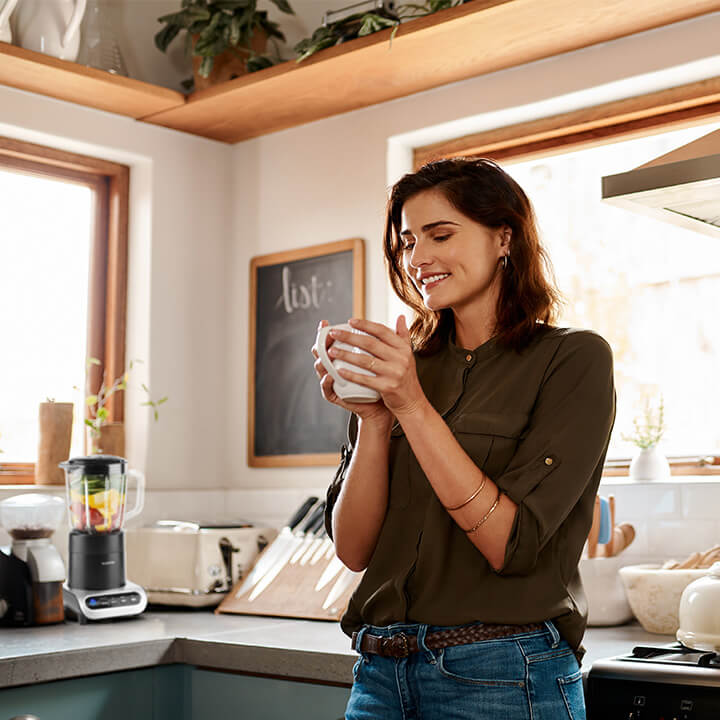 No review available for this item.
Customer reviews from other countries
Entgegen des Fotos ist die Oberfläche geteilt. Die Einstellungen sind recht unkomfortabel. Die Wärmeleistung ist wie erwartet gut. Es funktioniert, aber würde ich nicht wieder kaufen.
Contrary to the photo, the surface is divided. The settings are quite uncomfortable. The thermal performance is good as expected. It works but I wouldn't buy again.
Zuerst muss ich sagen alle die etwas zu bemängeln haben das die Geräte immer besser werden! Das Gerät macht was es soll und das sehr schnell und die Handhabung ist schnell erlernt! Es hat einige Extras wie Zeituhr aber schon aus normaler Sicherheit sollte man beim benutzen dabei bleiben! Wir sind sehr zufrieden das gerät arbeitet schneller als unsere Kochplatte in der Küche! Ganz klare Kaufempfehlung !!!
First I have to say to everyone who has something to complain about that the devices are getting better and better! The device does what it is supposed to do and it does it very quickly and you can quickly learn how to use it! It has some extras like a timer but just for safety you should stick with it while using it! We are very satisfied the device works faster than our hot plate in the kitchen! Very clear purchase recommendation !!!
Alles Super, wie von mir gewollt.
All great, as I wanted.
Alles gut.
Everything's ok.
Das Kochfeld erscheint sehr hochwertig und ist in der Bedienung sehr einfach. Temperatur läßt sich sehr gut und schnell individuell einstellen. Preis-Leistung ist Top.
The hob appears to be of very high quality and is very easy to operate. The temperature can be adjusted individually very quickly and easily. Value for money is top.
NEGATIV Ich hatte die Kochplatte am Donnerstag bestellt. Das Lieferdatum war mit Freitag angegeben. Kam aber erst am Samstag an. HIer schon mal verziehen. Die Bedienung ist gewöhnungsbedürftig, da man erst das Gerät einschalten muss und danach nochmals mit der Leistungseinstellung aktivieren muss, danach kann man erst mit dem (+,-) Zeichen die Leistung erhöhen oder senken. Also der Zwischenschritt ist einfach unnötig. Wähle ich eine Temparatur aus, z.B. 800 und aktiviere dann den Timer für 5 Minuten, springt die Leistung wieder auf den Ursprungswert, also 1600. Hier muss ich dann wieder manuell den Wert korrigieren. Wenn ich den Timer wähle und wieder zur Einstellung der Leistung springe um den Wert einzustellen, wird die Timer Einstellung gelöscht. POSITIV Entschädigung von 5,- EUR durch Amazon erhalten. Ich habe endlich ein Dualplatte. Essen kann sehr schnell zubereitet werden. Beide Platten können ohne Leistungsverlust kombiniert genutzt werden. Im großen und ganzen OK, aber es gibt bessere Platten für den Preis.
NEGATIVE I ordered the hot plate on Thursday. The delivery date was given as Friday. But it only arrived on Saturday. Already forgiven here. The operation takes some getting used to, as you first have to switch on the device and then activate it again with the power setting, after which you can only increase or decrease the power with the (+,-) sign. So the intermediate step is simply unnecessary. If I select a temperature, eg 800 and then activate the timer for 5 minutes, the power jumps back to the original value, i.e. 1600. Here I have to correct the value manually again. If I select the timer and jump back to the power setting to set the value, the timer setting is cleared. Received POSITIVE compensation of 5 EUR from Amazon. I finally have a dual disk. Food can be prepared very quickly. Both plates can be used in combination without loss of performance. Overall OK, but there are better records for the price.
bis es angelaufen war jedoch geräuschvoll
but noisy until it started
ich bin so froh, dass ich mich für dieses Produkt entschieden habe. Es geht so schnell mit dem Essen zubereiten und ich kann ohne Probleme die Temperaturen einstellen. Okay der Geräusch Pegel ist erst mal Gewöhnungsbedürftig, aber das rasseln ist gut denn so weiß ich genau wann gerade erhitzt wird. Bei voller Energie dauerhaftes rasseln und sobald man es runter dreht nur noch im Intervall je nachdem wie weit man es runter gedreht hat. Habe dieses Produkt auch schon weiterempfohlen und werde es auch weiterhin machen.
I am so glad that I chose this product. Preparing the food is so quick and I can set the temperatures without any problems. Okay, the noise level takes some getting used to, but the rattling is good because that way I know exactly when the heating is on. Constant rattling at full power and as soon as you turn it down only at intervals depending on how far you turned it down. I have already recommended this product to others and will continue to do so.
Sehr gut verarbeitet, Startgeräusch etwas ungewohnt
Very well processed, starting noise a bit unusual