Fiamme Tamburo Ethanol Fireplace
Fiamme Tamburo Ethanol Fireplace
Ready for shipping
Delivery time: 3 - 5 workdays
60 day cooling off period
Free delivery, no minimum order
Top features
Modern tower design: Ethanol fireplace with several hours of burning time
High-quality material: Stainless steel burner
Fireplace for living rooms: atmospheric flames without smoke, soot or residue
Product description
With the blumfeldt Fiamme Tamburo ethanol fireplace, a beautiful fireplace moves into your home. The Fiamme Tamburo is powered entirely by bio-ethanol made from renewable raw materials and does not leave behind any soot or unpleasant odours when burning. The stainless steel burner has a capacity of 0.8 litres and provides up to 5 hours of continuous flames. Its modern tower design makes it an eye-catcher even without a fire. Natually, the Fiamme Tamburo is also a highlight in the garden or on the terrace and creates a cosy atmosphere. The enclosed rain cover protects it from wind and weather when not in use. A practical extinguishing plate is included for safely extinguishing the flame.
Flames hidden behind glass: the blumfeldt Fiamme Tamburo ethanol fireplace.
Features
Download user manual
Sheet steel ethanol fireplace
Stainless steel burner
Burn time: 4-5 hours
Volume: 0.8 litres
Odourless
Operation with bio-ethanol
Burns without residue
Tempered glass cylinder
for indoors and outdoors
incl. rain cover
with fire extinguishing tool
Tower design
Available in black or white
Safety and installation instructions in the manual
Dimensions and Technical Details
Dimensions (total): approx. 34 x 90 cm (ØxH)
Dimensions (glass cylinder): approx. 30 x 27 cm (ØxH)
Dimensions (fire extinguishing tool): approx. 8 x 33 cm (L)
Weight: approx. 12 kg
What will be delivered
1 x fireplace
1 x fire extinguishing tool
1 x rain cover
1 x assembly material
Multilingual user manual
Delivery & shipment
Ready for shipping Delivery time: 3 - 5 workdays
Your order will be delivered to the selected address per order. This address does not have to match the billing address. You can send the orders to your family, friends or office if you are not at home during the day. Your order is delivered by our specialist courier spedition to your chosen address. This address does not have to correspond with your billing address. Leave a telephone number with your order to guarantee the best possible delivery of the product. Delivery takes place free to kerbside. This item may be pre-ordered. Please note that, in this case, the delivery time may be up to 5 days.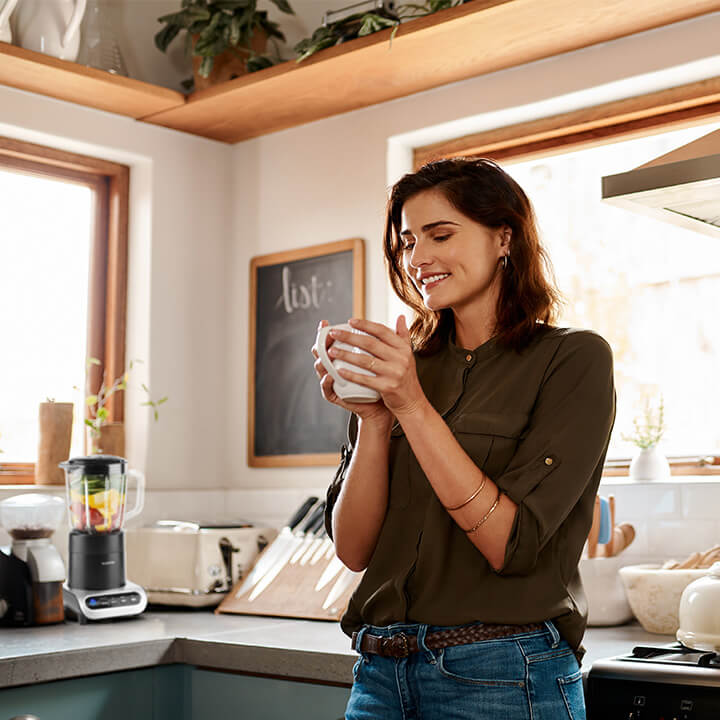 No review available for this item.
Customer reviews from other countries
Produit très peu qualitatif : stabilité aléatoire; reservoir de carburant trop petit et sans réglage de sortie brûleur; protection de verre sans aucun maintien et d'un diamètre inférieur a celui du support . Globalement ne correspond pas du tout a ce que nous attendions . Nous gardons ....car nous avons la flemme de remballer et renvoyer !
Very poor quality product: random stability; fuel tank too small and without burner output adjustment; glass protection without any support and with a diameter smaller than that of the support. Overall does not correspond at all to what we expected. We keep...because we are too lazy to repack and send back!
Der Ofen ist Klasse. Kann ich nur weiterempfehlen. Er sieht stillisch aus und warm tut er auch. 5h Brenndauer ist ein wenig übertrieben. 4h läuft er schon. Das reicht uns vollkommen. Ein Abzungspunkt gibt es dennoch. Das Löschzubehör ist nicht vollständig. Es fehlt eine Gewinndestange. Die wird wahrscheinlich auch nicht nachgeliefert. Der Verkäufer wurde angeschrieben. Als Antwort kam " wir melden uns bei Ihnen" und das war vor 3 Wochen. Schade.....
The oven is great. I can only recommend. It looks stylish and it feels warm too. 5h burn time is a bit exaggerated. 4 hours he is already running. That's enough for us. There is, however, a point of departure. The extinguishing accessories are not complete. A winning bar is missing. It probably won't be restocked either. The seller has been contacted. The answer came "we'll get back to you" and that was 3 weeks ago. A pity.....
Die Qualität ist super. Sieht Optisch sehr kuschelig aus. Bei Feiern am Abend sieht es sehr elegant aus, mit dem Feuer im Dunkeln. Wir kaufen uns auf jedenfall noch eins davon. Klare Kaufempfehlung.
The quality is great. Looks very cuddly. At evening celebrations it looks very elegant with the fire in the dark. We'll definitely buy another one of these. Clear purchase recommendation.
Aufgrund der immer schneller dunkel werdenden Abende und der nicht vorhandenen Beleuchtung auf meinen Balkon bzw. baldigen Wintergarten, sollte eine Feuerstelle her welche mit Bio Ethanol betrieben wird. Zusätzlich sollte es Optisch natürlich super passen. Diese Feuerstelle hier erfüllte meine Erwartungen komplett. Die Höhe ist perfekt und der Durchmesser ebenfalls. Der Aufbau verlief einfach und schnell da bereits eine Anleitung bei lag. Für den Sicherheitsaspekt und der Standfestigkeit kann man diese Feuerstelle auch auf den Boden festbohren. Das Windschutzglas ist Dick genug um die Hitze bei der Kalten Jahreszeit auszuhalten. Ich hätte mir gewünscht das es vielleicht 2-3cm noch Höher wäre – aber das ist jammern auf hohen Niveau  Der Behälter für das Ethanol hat eine Markierung um ein Überfüllen zu vermeiden. Ebenfalls ist eine Abdeckung gegen Witterungseinflüsse bei, was ich schon mal sehr schön finde. Auf meinen Balkon macht es Abends umso mehr Spaß zu sitzen, da wir aber umziehen kommt dieser Ethanol-Karmin in meinen Wintergarten perfekt zur Geltung. Ich überlege mir einen zweiten noch anzuschaffen. Klare Kaufempfehlung.
Due to the fact that the evenings are getting darker and faster and the lack of lighting on my balcony or soon-to-be conservatory, a fireplace that runs on bio ethanol was needed. In addition, it should of course fit perfectly visually. This fire pit met my expectations completely. The height is perfect and so is the diameter. Assembly was quick and easy as instructions were included. For safety and stability, this fire pit can also be drilled into the ground. The windbreak glass is thick enough to withstand the heat of the cold season. I would have wished that it was maybe 2-3cm higher - but that's whining at a high level  The container for the ethanol has a mark to avoid overfilling. There is also a cover against the weather, which I think is very nice. It's even more fun to sit on my balcony in the evening, but since we're moving, this ethanol carmine comes into its own in my conservatory. I'm considering getting a second one. Clear purchase recommendation.
kommt gut verpackt an und muss dann aber noch zusammen gebaut werden. es ging aber so. hat zwar gute 30 minuten gedauert - ich finde es aber noch ok. habe nicht so die Ahnung davon wie man etwas zusammen baut. dann steht es aber gut da und schaut auch noch super aus. das befüllen klappt auch ohne probleme - aber man muss es auch noch vorher kaufen. schaut gut und wärmt auch toll.
Arrives well packaged but still needs to be assembled. but that's how it went. took a good 30 minutes - but I still think it's ok. I have no idea how to put something together. but then it's in good shape and looks great. filling works without any problems - but you have to buy it beforehand. looks good and warms great too.