Watergate Garden Fountain In/Outdoor 15W
50 cm
Garden fountains
10 kg
Watergate Garden Fountain In/Outdoor 15W
Ready for shipping
Delivery time: 3 - 5 workdays
60 day cooling off period
Free delivery, no minimum order
Top features
The flood gate: large cascading water feature for indoors and outdoors
For the eyes and ears: 20 cm wide water cascade and a back wall in a brick look
Weather resistant: fully galvanized metal - no rust, no tarnishing
Product description
The gateway to contemplative streams: the mystical water world of the Blumfeldt Watergate fountain transforms the garden, terrace, living room or conservatory into a recreational area for the eyes and ears - a charming combination of rolling streams and clear shapes.
With the gentle lapping of water over the Blumfeldt Watergate ornamental fountain, relaxing has never been this nice. From its big door, a 20 cm wide cascade pours into the fountain basin in constant stream and thus ensures meditative relaxation. Not only with the full, steady stream of water does the fountain know how to delight the eye: its back wall gives the water feature an attractive background in a brick look. So the Watergate visually and acoustically pleases the mind. In this way, the Watergate visually and acoustically pleases. It is not only extremely robust, weather-resistant and made of metal, but it also is fully galvanized. Without rust, it blends perfectly into a variety of ambiences. So that the water play never depletes, it is maintained in state of constant circulation by a 15 W pump. Gently intoxicating, it creates an extremely meditative effect and refreshes its surroundings.
Thanks to the extra-long 10 m cable, the Blumfeldt Watergate water feature can be placed freely. All components are weather resistant and can stay outdoors even in bad weather.
Add a magical highlight that takes a flowing form: With the Blumfeldt Watergate garden fountain you turn your garden or apartment into a mystical, relaxing retreat.
Features
Download user manual
Stable metal construction
Maximum water lift height of the pump: 150 cm
Max. circulation rate: 1,000 litres per hour
Rippling water feature with a high relaxation effect
Material: galvanized metal
Water tank with ~20 l volume
Easy installation and positioning
Extra long cable of 10m for a high freedom of placement
Protection class of the pump: IPX8 (fully protected against permanent immersion in water)
Power supply: 220-240V ~ | 50/60 Hz
Dimensions and Technical Details
Dimensions: 50 x 70 x 30 cm (WxHxD)
Dimensions of water tank: 50 x 15 x 30 cm (WxHxD)
Cable length: 10 m
Weight: approx. 10 kg
What will be delivered
1 x base
1 x fountain attachment
1 x pump
Operating instructions in English (further languages: German)
Delivery & shipment
Ready for shipping Delivery time: 3 - 5 workdays
Your order will be delivered to the selected address per order. This address does not have to match the billing address. You can send the orders to your family, friends or office if you are not at home during the day. Your order is delivered by our specialist courier spedition to your chosen address. This address does not have to correspond with your billing address. Leave a telephone number with your order to guarantee the best possible delivery of the product. Delivery takes place free to kerbside. This item may be pre-ordered. Please note that, in this case, the delivery time may be up to 5 days.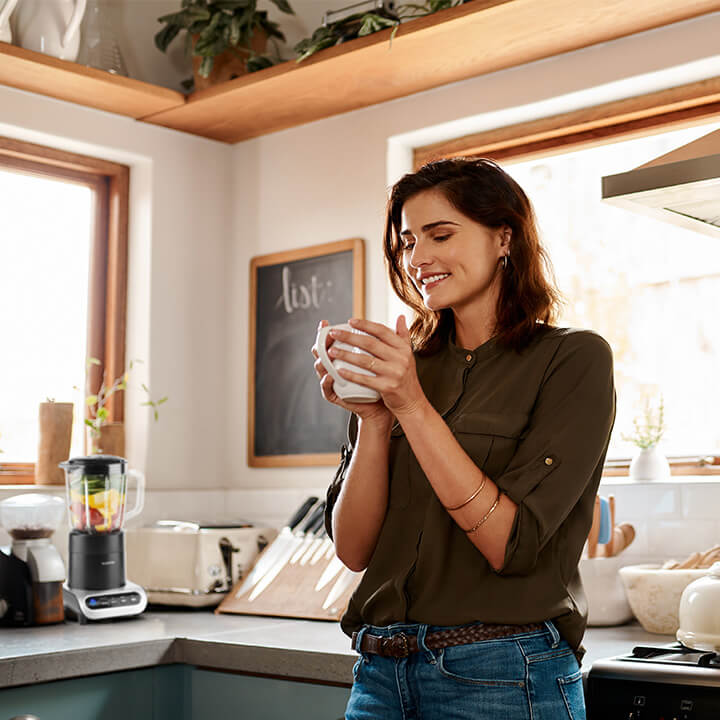 No review available for this item.
Customer reviews from other countries
Die Medien konnten nicht geladen werden. Toller kleiner Brunnen, genau, was ich mir vorgestellt hatte. Er besteht aus Metall, was ich wertiger finde als die üblichen aus Resin. Ich habe ihn jetzt seit etwa einem Monat im Einsatz und bin sehr zufrieden. Wenn man das Becken richtig voll mit Wasser macht, bekommt man einen schön gleichmäßigen Strahl. Es wurde hier mehrfach bemängelt, dass die Pumpe laut sei, das liegt aber nicht an der Pumpe, sondern an der Übertragung der Vibrationen auf den Korpus. Bei mir hat das Abpolstern mit Verpackungspolster (s. Foto, vielleicht geht es auch mit Styropor) geholfen, so dass Pumpe und Schlauch den Korpus nicht mehr direkt berühren. Jetzt hört man sie praktisch nicht mehr. Ich kann den Brunnen empfehlen.
The media could not be loaded. Great little fountain, exactly what I had in mind. It is made of metal, which I find more valuable than the usual resin ones. I've been using it for about a month now and I'm very satisfied. If you fill the tank really full of water, you get a nice, even stream. There were several complaints that the pump was loud, but that's not due to the pump, but to the transmission of the vibrations to the body. For me, padding with packaging padding (see photo, maybe you can also use Styrofoam) helped so that the pump and hose no longer touch the body directly. Now you hardly hear them anymore. I can recommend the fountain.
Hatte mir den Brunnen etwas größer vorgestellt. Er hat einen schönen Wasserschwall mit einer doch recht lauten Geräuschkulisse. Dennoch schön und beruhigend!
I had imagined the fountain to be a little bigger. It has a nice gush of water with a rather loud background noise. Still beautiful and soothing!
Top Ware. Super schnelle Lieferung. Preis-Leistungsverhältnis einwandfrei!!!
Top goods. Super fast delivery. Excellent value for money!!!
Mir gefällt das Geräusch. Es ist wie ein Wasserfall, kein Plätschern . Und schön laut. Außerdem sieht er sehr hübsch aus
I like the sound. It's like a waterfall, no rippling. And pretty loud. Besides, he looks very handsome
Ich bin echt überrascht, der Brunnen ist wirklich schön! Was zu beachten ist, er sollte gerade aufgestellt werden. 1 Punkt Abzug für den etwas zu kleinen Wassertank, der ist bei großer Hitze mindestens ein mal täglich aufzufüllen! Noch eine Nachteil ist, wenn der Wind stärker weht, dann entleert sich der Brunnen von selbst, denn der Wasserfall fließt nicht in den Behälter zurück sondern daneben! Dann läuft die Pumpe trocken! Perfekt ist er wenn er irgendwo windstill steht oder eben im Innenbereich! ich werde mir noch eine Lösung suchen damit der Wassertand sich von selber füllt, ansonsten würde ich mir diesen wieder kaufen! glg
I'm really surprised, the fountain is really beautiful! What to note, it should be set up straight. 1 point deduction for the slightly too small water tank, which has to be filled up at least once a day when it is very hot! Another disadvantage is that when the wind blows harder, the fountain empties itself, because the waterfall does not flow back into the tank but next to it! Then the pump runs dry! It is perfect when it is somewhere windless or just indoors! I will look for a solution so that the water level fills up by itself, otherwise I would buy this again! equal
Sieht hochwertig aus und ist im Nu zusammengebaut. Der Springbrunnen muss 100-prozentig gerade stehen, damit es eine gleichmäßige Wasserkaskade gibt. Das normale Gefälle eine Terrasse reicht schon, dass der Wasserfall nicht gleichmäßig ist. Ich hab den laufenden Springbrunnen einfach einseitig unterlegt, bis die Kaskade perfekt war. In früheren Bewertungen wurde das starke Plätschern des Brunnens moniert. Dieses Problem kann ich nicht bestätigen. Wenn man den Brunnen randvoll füllt, ist das Plätscher- Geräusch sehr angenehm und die Pumpe nicht zu hören. Volle Kaufempfehlung!
Looks high quality and is assembled in no time. The fountain must be 100% straight so that there is an even cascade of water. The normal slope of a terrace is enough that the waterfall is not even. I just lined the running fountain on one side until the cascade was perfect. In earlier reviews, the strong splashing of the fountain was criticized. I cannot confirm this problem. If you fill the fountain to the brim, the splashing noise is very pleasant and the pump cannot be heard. Full buy recommendation!
Die Medien konnten nicht geladen werden. Wir haben schon lange geplant uns einen Brunnen, der pflegeleicht sein musste (wir sind beide jenseits der 60 und meine Frau sitzt im Rollstuhl), im Winter aber auch im Haus laufen soll. Dieser Brunnen gefiel uns auf Anhieb, war aber leider ausverkauft. Also weitersuchen. Wir fanden etwas ähnliches und schlugen zu. Als der neue Brunnen geliefert wurde kam die große Enttäuschung. Im Paket klapperte es bei jeder Bewegung. Als wir das Paket öffneten quollen uns Styroporkleinstteile entgegen (diese sollten eigentlich den Brunnen sicher im Karton stabilisieren). Zu allem Überfluss passte der Schlauch nicht auf die Pumpe und die Wasserfallschiene hatte in der Mitte einen bösen Knick. Also reklamieren, einpacken und zurückschicken (Geld haben wir glücklicherweise schon erstattet bekommen). Die Kundenbewertungen habe ich leider zu spät gelesen, sonst hätte ich dort niemals etwas gekauft! Also Leute, denkt dran: Vor einem Kauf immer erst die Bewertungen lesen, spart Arbeit, Ärger und Nerven. Aber nun ging die Suche von vorne los. Als wir im Internet suchten kamen wir auch wieder auf die Seite, auf der dieser Brunnen vor einiger Zeit ausverkauft war. Und was soll ich sagen? Er war wieder lieferbar. Also nix wie bestellen. Die Freude war groß, als der Postbote schon einen Tag früher als vom Händler avisiert das Paket lieferte. Nix klapperte im Karton, also auspacken und freuen. Der Brunnen war stabil verpackt, alle Teile vorhanden und vor allen Dingen passten die Teile auch auf- und zueinander. Der Aufbau ist sehr leicht: alle Teile auspacken, die Pumpe in das Unterteil stellen, das Stromkabel durch die passende Öffnung (hinten) durchführen, das Ober- auf das Unterteil stellen und mit den beiliegenden vier Flügelmutter fixieren. Wasser rein, Stecker in die Steckdose stecken und schon läuft das Wasser. Wir betreiben den Brunnen mit einer Zusatzsteckdose mit Fernbedienung, dann brauchen wir zum An- und Ausstellen nicht immer hinlaufen. Auf dem kurzen Video scheint der Brunnen ziemlich laut zu sein, stimmt aber nicht, das sind die anderen Umweltgeräusche. Das Plätschern des Wasser ist sehr angenehm um beruhigend. Genau das, was wir gesucht und letztendlich gefunden haben. Sollte das Plätschergeräusch trotzdem für zu laut empfunden werden gibt es eine einfache Lösung: Kaninchen -oder ähnlichen Draht zur Rolle formen und unter den "Wasserfall" ins Wasser legen, schon sind die Geräusche verschwunden. Aber ich denke, wer sich einen Wasserfallbrunnen kauft, der möchte auch das Geräusch des Wassers wahrnehmen. Noch eins als Hilfe: Nach dem ersten Tag war ich der Meinung, der Brunnen sei undicht, denn am nächsten Morgen musste ich Wasser nachfüllen. Ich wollte schon reklamieren, habe aber erst einen Test gemacht: morgens Wasser eingefüllt, Brunnen nicht angestellt und siehe da, abends war noch alles Wasser im unteren Tank. Zum Wasserverlust kam es einzig und alleine durch den Wind, welcher bei uns in Böen vorherrscht und immer, wenn der Wind mal wieder pfiff, bewegte er auch das fließende Wasser über den Behälter hinaus auf den Boden. Ich bin froh, diesen Test gemacht zu haben und nicht gleich mit einer Reklamation an den Händler herangetreten zu sein. Nun bin ich sicher, das wir, wie geplant, diesen Brunnen im Winter auch in unserem Wohnzimmer aufstellen und betreiben werden. Da wir auch einen Kaminofen unser Eigen nennen, wird der Brunnen nicht nur für ein angenehmes Geräusch sorgen sondern auch die richtige, wichtige Luftfeuchtigkeit im Haus sorgen. Nun glaube ich ist alles Wichtige (und Unwichtige) für eine Rezension geschrieben. Ach, noch eins, wie der Titel unserer Ausführung schon sagt: wenn Ihr Euch in irgendetwas verliebt habt, dann sucht nicht mehr nach Alternativen sondern schlagt zu, denn der erste Eindruck zählt.
The media could not be loaded. We have long planned a fountain that needs to be easy to maintain (we are both in our 60s and my wife is in a wheelchair), but that will also run indoors in the winter. We liked this fountain right away, but unfortunately it was sold out. So keep looking. We found something similar and went for it. The big disappointment came when the new fountain was delivered. In the package it rattled with every movement. When we opened the package, small styrofoam parts spilled out (they were actually supposed to stabilize the fountain safely in the box). To make matters worse, the hose didn't fit the pump and the waterfall rail had a nasty kink in the middle. So make a complaint, pack it up and send it back (fortunately we have already received a refund). Unfortunately, I read the customer reviews too late, otherwise I would never have bought anything there! So folks, remember: Before making a purchase, always read the reviews first, saves work, annoyance and nerves. But now the search started all over again. When we searched the internet, we came back to the site where this fountain was sold out a while ago. And what should I say? It was available again. So nothing like ordering. The joy was great when the postman delivered the package a day earlier than advised by the retailer. Nothing rattled in the box, so unpack and enjoy. The fountain was packaged sturdily, all parts were present and, above all, the parts fit together. The assembly is very easy: unpack all parts, place the pump in the lower part, guide the power cable through the appropriate opening (at the back), place the upper part on the lower part and fix it with the four enclosed wing nuts. Put the water in, plug the plug into the socket and the water is running. We operate the fountain with an additional socket with a remote control, so we don't always have to walk to turn it on and off. On the short video, the fountain seems to be quite loud, but it isn't, it's the other environmental noises. The rippling of the water is very pleasant and soothing. Exactly what we were looking for and finally found. If the rippling noise is still found to be too loud, there is a simple solution: form a rabbit or similar wire into a roll and place it in the water under the "waterfall", and the noise will have disappeared. But I think anyone who buys a waterfall fountain also wants to hear the sound of the water. One more thing to help: after the first day I thought the well was leaking because the next morning I had to refill it with water. I wanted to make a complaint, but first did a test: filled with water in the morning, didn't turn on the fountain and lo and behold, in the evening there was still all the water in the lower tank. The loss of water was solely due to the wind, which prevails in gusts here and whenever the wind whistles again, it also moves the flowing water over the container onto the ground. I'm glad I did this test and didn't immediately approach the retailer with a complaint. Now I'm sure that we will set up and operate this fountain in our living room in winter, as planned. Since we also call a fireplace our own, the fountain will not only provide a pleasant noise but also ensure the right, important humidity in the house. Now I think everything important (and unimportant) for a review is written. Oh, one more thing, as the title of our version says: if you have fallen in love with something, then stop looking for alternatives and strike, because the first impression counts.
die Wasserkaskade ist nur sehr schwer herzustellen, Betriebsanleitung ungenügend, Aufbau unproblematisch, gutes Material
the water cascade is very difficult to produce, operating instructions are inadequate, assembly is unproblematic, good material
Bin sehr zufrieden. kann ich nur empfehlen. Grüße an alle Laubenpieper von Pilz mit Z
I am very pleased. I can only recommend. Greetings to all Laubpipiter from Pilz with Z
Der Brunnen sieht toll aus, war schnell zusammen gebaut und hat den Balkon in eine richtige Ruheoase verwandelt. Er ist einfach schön.
The fountain looks great, was assembled quickly and turned the balcony into a real oasis of calm. He's just beautiful.
Der Brunnen ist super und wurde schnell geliefert.
The fountain is great and was delivered quickly.