MultiChef 5 combi gas hob
Gas hot plate, Glass ceramic hotplate
Black
MultiChef 5 combi gas hob
Ready for shipping
Delivery time: 3 - 5 workdays
60 day cooling off period
Free delivery, no minimum order
Top features
Multitalented: hob with gas-powered stations and glass ceramic zones
Steady and consistent: glass ceramic hobs for even and slow cooking
Hot and fast: 4 gas cooking zones for instant and strong heat
Product description
The MultiChef 5 Combi gas hob from Klarstein is the ideal fusion of 4 gas hobs and a glass ceramic hob to create a true multi-talented system. With a total of 9.2 kW power, 4 different burner sizes as well as 4 cast-iron pot supports, it is perfectly equipped for every conceivable meal. You can conveniently adjust the flame size at any time using the smooth-running rotary knobs. The surface of hardened ceramic glass not only looks elegant, it is also wonderfully easy to clean. The electric ignition system with flame failure protection ensures safe handling.
Fast, energy-saving and flexible: the Klarstein MultiChef 5 Combi hob.
Features
Download user manual
9.2 kW divided between 5 cooking zones
1 x high-power burner with 2.4 kW
2 x normal burner with 1.8 kW
1 x auxiliary burner with 1.0 kW
1 x glass ceramic hob with 2.2 kW
tempered ceramic glass
electric ignition
Rotary knobs
Residual heat indicator
4 cast-iron, removable pot supports
for liquid or natural gas
Factory setting set to natural gas (20 mbar)
convertible to gas cylinder with liquid gas (50 mbar)
Installation dimensions in the manual
Hose and pressure reducer not included
Dimensions and Technical Details
Total dimensions: approx. 87 x 11 x 51 cm (WxHxD)
Dimensions of large pot support: approx. 21 x 5 x 21 cm (WxHxD)
Dimensions of small pot support: approx. 18 x 5 x 18 cm (WxHxD)
Diameter of large burner: approx. 9.5 cm (Ø)
Diameter of medium burner: approx. 7 cm (Ø)
Diameter of small burner: approx. 5 cm (Ø)
Diameter of hob: approx. 26 cm (Ø)
Installation depth: approx. 5 cm
Length of power cable: approx. 130 cm
Weight: approx. 19 kg
Power supply: 220-240 V~ | 50/60 Hz
What will be delivered
1 x combi hob
1 x assembly material
1 x liquid gas burner set
1 x natural gas burner set
Multilingual user manual
Delivery & shipment
Ready for shipping Delivery time: 3 - 5 workdays
Your order will be delivered to the selected address per order. This address does not have to match the billing address. You can send the orders to your family, friends or office if you are not at home during the day. Your order is delivered by our specialist courier spedition to your chosen address. This address does not have to correspond with your billing address. Leave a telephone number with your order to guarantee the best possible delivery of the product. Delivery takes place free to kerbside. This item may be pre-ordered. Please note that, in this case, the delivery time may be up to 5 days.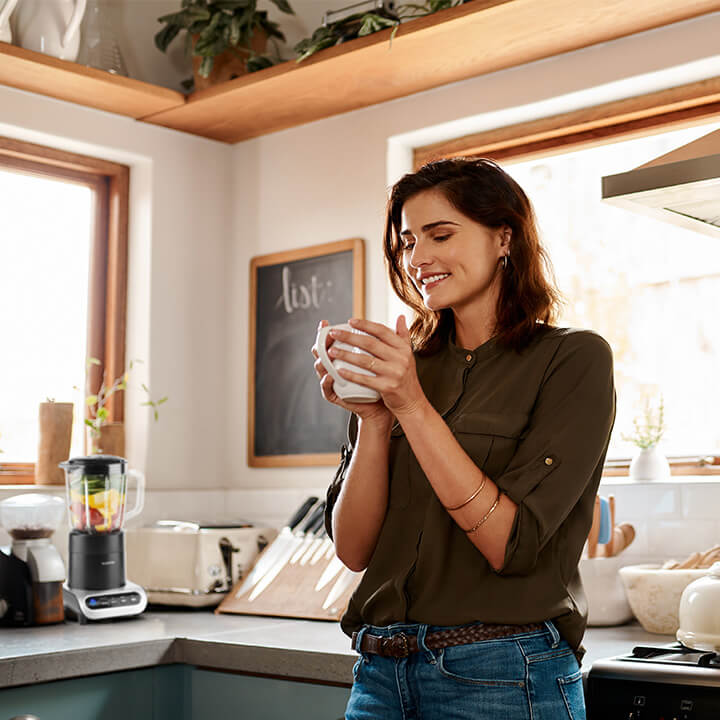 No review available for this item.
Customer reviews from other countries
bonjour klarstein
felicitions de votre intervention de traiter ma commande de ma table de cuisson Combi gaz .elec
delai total 1 semaine avec le jour de la Toussaint EN
france
je reviendrait vers vous des le besoin
merci encoreet aussi sur le prix
andre
hello klarstein congratulations on your intervention to process my order for my Combi gas .elec cooktop total delivery time 1 week with All Saints' Day IN France I will come back to you as soon as necessary thank you again and also on the price andre
Was für ein wunderschönes Kochfeld. Es ist ein echter Hingucker in jeder Küche. Die Kombination von 4 Gasflammen und einem Elektrofeld gibt einem viele Möglichkeiten, zu Kochen wie Profis. Der Einbau ist leicht, nur die passende Öffnung aussägen, Dichtungen auf die Unterseite kleben und das Kochfeld einlegen. Der Gasanschluss sollte natürlich durch eine Fachfirma vorgenommen werden während der Stromanschluss einfach über die Steckdose erfolgt. Auch die Reinigung des Ceranfeldes ist denkbar einfach. Wir haben das Kochfeld mit einem passenden Elektro Backofen kombiniert, mit dem Vorteil, dass auch dieser über einen 220 Volt Anschluss verfügt. Ich hatte noch nie ein einen schöneren Herd und freue mich auf das Kochen damit.
What a beautiful hob. It is a real eye-catcher in every kitchen. The combination of 4 gas burners and an electric field gives you many possibilities to cook like professionals. Installation is easy, just saw out the appropriate opening, glue seals to the underside and insert the hob. The gas connection should of course be carried out by a specialist company, while the electricity connection is simply made via the socket. Cleaning the ceramic hob is also very easy. We have combined the hob with a suitable electric oven, with the advantage that this also has a 220 volt connection. I've never had a nicer stove and look forward to cooking with it.
Die Vorteile und Stärken von Kochen mit Strom und Gas in einem Gerät vereint!
The advantages and strengths of cooking with electricity and gas combined in one device!
I have seen this item only here and it will be a good experience.
I have seen this item only here and it will be a good experience.
Bestellt; schnell bestätigt, prompte Lieferung, sofortige Rechnung, leichter Einbau, funktioniert einwandfrei, Preis und Leistung Top, kann man weiter empfehlen !!
Ordered; quickly confirmed, prompt delivery, immediate invoice, easy installation, works perfectly, price and performance top, can be recommended!
Die Platte kam ordentlich verpackt bei mir an. Platte und Gasflammenauflagen sind separat verpackt. Das Ganze lässt sich sehr einfach zusammenbauen und installieren, wenn man sich im vornherein etwas vorbereitet hat (Werkzeug, richtige Gas- und Stromanschlüsse, Größe des Kochplattenausschnittes...). Im weiteren Verlauf der Nutzung fällt mir auf, dass die Knöpfe doch einen Tick zu weit rausragen und man des Öfteren dagegen stößt. Gut wiederum finde ich die einfache Reinigung der Platte, schließlich kann man die Eisen der Gasfelder entfernen. Man muss sich im Klaren sein, dass man die Fläche des Kochfeldes nicht einfach abdecken und als Arbeitsfläche nutzen kann, wie bei einem normalen Cerankochfeld. Mich persönlich stört es nicht. Ich bin froh, mir endlich einen Traum vom Gaskochfeld erfüllt zu haben und sehr zufrieden mit dem Produkt.
The record arrived neatly packaged. Plate and gas flame supports are packed separately. The whole thing is very easy to assemble and install if you have prepared a little beforehand (tools, correct gas and electricity connections, size of the hob cut-out...). In the further course of use, I notice that the buttons stick out a bit too far and you often bump into them. On the other hand, I like how easy it is to clean the plate, after all you can remove the iron from the gas fields. You have to be aware that you cannot simply cover the surface of the hob and use it as a work surface, as with a normal ceramic hob. It doesn't bother me personally. I am glad that I have finally fulfilled my dream of having a gas hob and I am very satisfied with the product.
Ich habe das Klarstein MultiChef Kombi-Gaskochfeld gekauft weil mein altest defekt war. Das Kochfeld sieht sehr hochwertig und edel aus. Der Einbau gestaltete sich problemlos und einfach. Mit den 5 Drehreglern kann man sie Hitze kontrollieren, ich nutze die Gasstellen zum schnellen erhitzen und das Glaskeramikkochfeld für gleichmäßiges und langsames Kochen. Die Zubereitung meiner Speisen auf dem Kochfeld macht wirklich Spaß und geht leicht von der Hand. Deshalb auch die verdiente 5 Sterne Bewertung und einen Dauen hoch von mir.
I bought the Klarstein MultiChef combination gas hob because my old one was defective. The hob looks very high quality and elegant. Installation was easy and hassle-free. You can control the heat with the 5 rotary controls, I use the gas burners for quick heating and the glass ceramic hob for even and slow cooking. Preparing my food on the hob is really fun and easy to do. Hence the deserved 5 star rating and a thumbs up from me.
Sehr funktionell, praktisch, einfach zu installieren, zu verwenden und zu reinigen. Ich bin sehr zufrieden mit diesem Kauf.
Very functional, practical, easy to install, use and clean. I am very happy with this purchase.