Delicatessa 90 Hybrid Induction Hob
Number of hobs:
Main colour:
Delicatessa 90 Hybrid Induction Hob
Ready for shipping
Delivery time: 5 - 7 workdays
60 day cooling off period
Free delivery, no minimum order
Top features
Luxury for the kitchen: elegant induction hob with a glass ceramic surface for installation in a kitchen unit
Powerful heat: total output of max. 7400 watts in five cooking zones with 2300, 2 times 2000 and 2 times 1500 watts individual power
Flexible hobs: VarioHeating to combine the left hobs for common use as a flex zone
Product description
Simply more flexible cooking: the Klarstein Delicatessa 90 Hybrid induction hob allows optimal use of space with minimal energy consumption when cooking. It combines technical innovation with a luxurious appearance and brings new shine to the kitchen unit with its glass ceramic surface.
The Klarstein Delicatessa 90 Hybrid built-in hob offers five cooking surfaces for you to enjoy with a total output of max. 7400 W, which are distributed over the individual cooking surfaces with 1 x 2300 W, 2 x 2000 W and 2 x 1500 watts in order to bring the contents of pots and pans to a boil at record times. The two left-hand cooking zones are combined into a flex zone using VarioHeating: thanks to the pan recognition system, it adapts to the size of the pots, pans or casseroles placed on it with maximum flexibility and thus also heats large cookware that does not fit on a single hob. This means that the Delicatessa 90 Hybrid only consumes the energy that is necessary for the pot and enables almost any pot or pan size to be used. The output of all individual fields as well as the flexible field can be regulated separately. The ThermoBoost function can also be activated, with which the output can be increased again to up to 3000 W for rapid heating. The Klarstein Delicatessa 90 Hybrid glass ceramic cooktop is operated easily with an integrated SenseControl touch panel with touch-to-slide control for performance control and a digital display. In this way, neither buttons nor controls break through the surface of the kitchen unit. In addition to the power, a timer of up to 99 minutes can be programmed for each hob, which either switches the hob off after the set time has elapsed or emits an acoustic signal.
To ensure that everything runs smoothly when cooking, the Klarstein Delicatessa 90 Hybrid built-in cooker features a wide variety of safeguards: overheating protection with an automatic switch-off is activated should a hob get too hot. A residual heat indicator in the EcoThermal Control principle not only informs you whether the cooking surfaces that have been switched off are still hot, it also allows cooking with residual heat to save energy. The ThermalRecall function remembers the set temperature and can be used when the cooking process is briefly interrupted and continued later. A child safety function can also be activated to prevent accidental changes to the cooking settings.
The Klarstein Delicatessa 90 Hybrid induction hob is visually impressive with its easy-care surface made of glass ceramic, which skillfully stages the induction hob. The hob fits easily into any kitchen unit - whether classic or modern. The material required for installation in the worktop is included in the delivery.
Features
Download user manual
On / off switch on the top of the device (touch control panel)
Total output: max. 7400 W (1 x 2300 W, 2 x 2000 W & 2 x 1500 W)
Economy function: cooking zone power is automatically reduced to avoid overload
2 rectangular hobs: each 18 x 18 cm
Large hob (center, round): Ø 21 cm
Small hobs (right, round): Ø 18 cm
SenseControl control panel with digital display for operating level and timer
Left cooktops can be combined for flex-field use with pan recognition
Timer adjustable up to 99 minutes
Automatic switch-off
Overheating protection
Switchable child lock
Built-in stove: intended for installation in a kitchen unit, not a stand-alone unit
Includes mounting material for installation in the kitchen unit
5-pole connection cable
Power supply: 380-415 V 3N or 220-240 V ~ | 50/60 Hz
Dimensions and Technical Details
Overall dimensions: 90 x 5.7 x 52 cm (WxHxD)
Installation dimensions: 87 x 5.2 x 49 cm (WxHxD)
Minimum width of all-round worktop: 5 cm
Minimum thickness of the worktop: 3 cm
Minimum distance to kitchen slopes above: 76 cm
Minimum space under the device: 5 cm
Air circulation space: min. 2 cm
Cable length: 1.0 m
Weight: approx. 12 kg
What will be delivered
1 x built-in stove
1 x mounting material
Multilingual instruction manual
Delivery & shipment
Ready for shipping Delivery time: 5 - 7 workdays
Your order will be delivered to the selected address per order. This address does not have to match the billing address. You can send the orders to your family, friends or office if you are not at home during the day. Your order is delivered by our specialist courier spedition to your chosen address. This address does not have to correspond with your billing address. Leave a telephone number with your order to guarantee the best possible delivery of the product. Delivery takes place free to kerbside. This item may be pre-ordered. Please note that, in this case, the delivery time may be up to 5 days.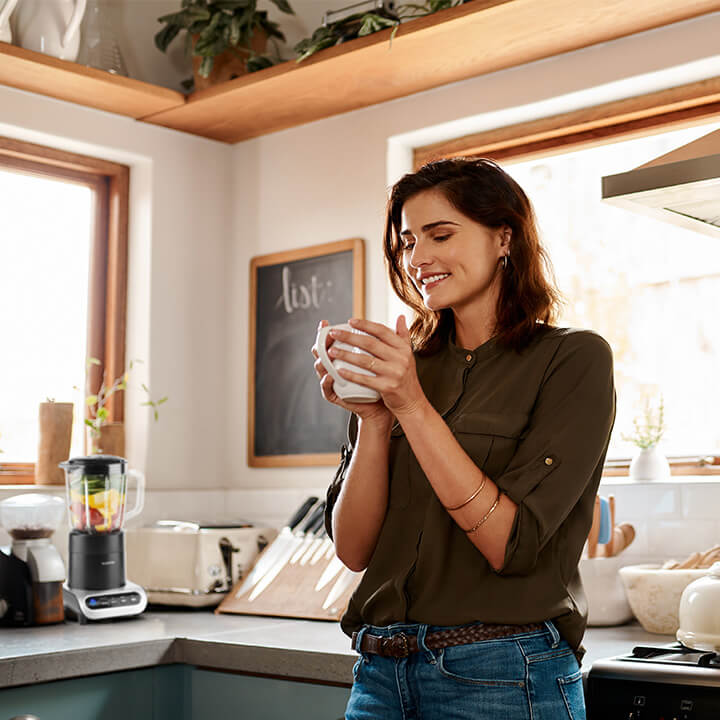 No review available for this item.
Customer reviews from other countries
reçu , mais pas encore en service , sinon tres beau produit
received, but not yet in service, otherwise very nice product
Ich bin total Zufrieden mit diesem Kochfeld - 100 % Weiterempfehlung ,Preis, Leistung Top
I am totally satisfied with this hob - 100% recommendation, price, performance top
Vom Design her ist es absolut ansprechend. Wir haben es jetzt einige Wochen getestet und auch due Bedienung ist einfach und quasi selbsterklärend. Ein ziemlich großer Nachteil ist das man nicht alle Platten auf höchster Leistung nutzen kann. Sobald 2 Platten an sind und man möchte weitere Felder nutzen kann man nur bis Stufe 6 anstatt 9.
In terms of design, it is absolutely appealing. We have now tested it for a few weeks and the operation is also simple and almost self-explanatory. A fairly big disadvantage is that you can not use all disks at the highest performance. As soon as 2 tiles are on and you want to use more fields, you can only go up to level 6 instead of 9.
Kurz vor Weihnachten kam das hübsch anzusehende Kochfeld gut verpackt an. Die Installation war kein Problem, gleichwohl ich mich hier bereits wunderte, warum nur zwei von möglichen drei Stromzuleitungen genutzt werden. Beim zubereiten der Speisen stellte sich dann leider ein gewisser Ärger ein. Es steht im Grunde auch in der Beschreibung, aber ich hätte es nicht für möglich gehalten, daher hier nochmal für jeden verständlich: das Kochfeld leistet maximal 7.000 Watt (was bei zwei Stromzuleitungen klar ist, mehr geht halt nicht durch), die fünf Kochfelder zusammen haben aber eine Leistung von 9.000 Watt, sprich es können nicht alle Felder gleichzeitig (bei voller Leistung) laufen. Was genau die Ingenieure sich dabei gedacht haben, bleibt wohl Betriebsgeheimnis von Klarstein. Gut, im Alltag brät man nicht parallel 20 Steaks oder setzt gleichzeitig fünf Eintöpfe auf, man muss sich allerdings der (kleinen) Einschränkung bewusst sein. Die Steuerung der Felder mit der Touch-Oberfläche ist gut gelöst, das Zusammenschalten der beiden linken Felder klappt problemlos und nach getaner Arbeit lässt sich das Kochfeld gut reinigen. Der Lüfter ist hörbar, aber erträglich. Für den Preis kann man also insgesamt kaum meckern.
The hob, which looked pretty, arrived well packaged just before Christmas. The installation wasn't a problem, although I was already wondering why only two of a possible three power supply lines are used. When the food was prepared, unfortunately, there was a certain amount of trouble. It's basically also in the description, but I wouldn't have thought it possible, so here it is again for everyone to understand: the hob has a maximum output of 7,000 watts (which is clear with two power supply lines, more is not possible), the five hobs together but have an output of 9,000 watts, i.e. not all fields can run at the same time (at full power). What exactly the engineers were thinking remains a Klarstein trade secret. Well, in everyday life you don't fry 20 steaks at the same time or prepare five stews at the same time, but you have to be aware of the (small) limitation. The control of the fields with the touch surface is well solved, the interconnection of the two left fields works without any problems and the hob is easy to clean after the work is done. The fan is audible but tolerable. Overall, for the price, you can hardly complain.
Kochen geht viel schneller
Cooking is much faster
Völlig unbeschädigt angekommen. Anschluss kein Problem
Arrived completely undamaged. Connection no problem
die Lüfter sind recht laut sonst gibt es nix zu bemäkeln für den Preis absolut in Ordnung
the fans are quite loud otherwise there is nothing to complain about absolutely fine for the price