Delicatessa 60 built-in cooking hob
Delicatessa 60 built-in cooking hob
Ready for shipping
Delivery time: 5 - 7 workdays
60 day cooling off period
Free delivery, no minimum order
Top features
Installation in the kitchen unit: elegant induction hob with glass ceramic surface
7000 Watt: Total power of the four cooking zones with 2 times 2000 and 1500 Watt individual power each
VarioHeating: Use of two hobs as one flex zone
Product description
Simply a more flexible way to cook: The Klarstein Delicatessa 60 induction hob allows optimal use of space with minimal energy consumption. It combines technical innovation with a luxurious look and brings a new shine to the kitchen counter with its glass ceramic surface. In addition, the built-in hob offers a high level of safety: overheating protection, pot detection, residual heat indicator, automatic switch-off and child safety lock. The VarioHeating flex zone technology allows two hobs to be combined into one cooking zone.
Features
Download user manual
On/off switch on the top of the appliance(touch control panel)
4 hobs: 20 x 19 cm each
SenseControl-Control panel with digital display for operating level and timer
Pot detection
Automatic switch-off
Overheating protection
activatable child safety lock
Built-in cooker: for installation in a kitchen unit, not a free-standing appliance
including assembly material for installation in the kitchen unit
5-pole connection cable
Dimensions and Technical Details
Total dimensions: approx. 59 x 5.8 x 52 cm (WxHxD)
Installation dimensions: approx. 56 x 5.2 x 49 cm (WxHxD)
Minimum surrounding worktop width: 5 cm
Minimum thickness of the worktop: 3 cm
Minimum distance to kitchen slopes above: 76 cm
Minimum clearance under the unit: 5 cm
Air circulation space: 2 cm min.
Cable length: approx. 100 cm
Weight: approx. 12 kg
Total power: 7000 watts (2 x 2000 & 2 x 1500 watts)
Power supply: 380-415 V 3N or 220-240 V~ | 50/60 Hz
What will be delivered
1 x built-in cooker
1 x assembly material
Multilingual user manual
Delivery & shipment
Ready for shipping Delivery time: 5 - 7 workdays
Your order will be delivered to the selected address per order. This address does not have to match the billing address. You can send the orders to your family, friends or office if you are not at home during the day. Your order is delivered by our specialist courier spedition to your chosen address. This address does not have to correspond with your billing address. Leave a telephone number with your order to guarantee the best possible delivery of the product. Delivery takes place free to kerbside. This item may be pre-ordered. Please note that, in this case, the delivery time may be up to 5 days.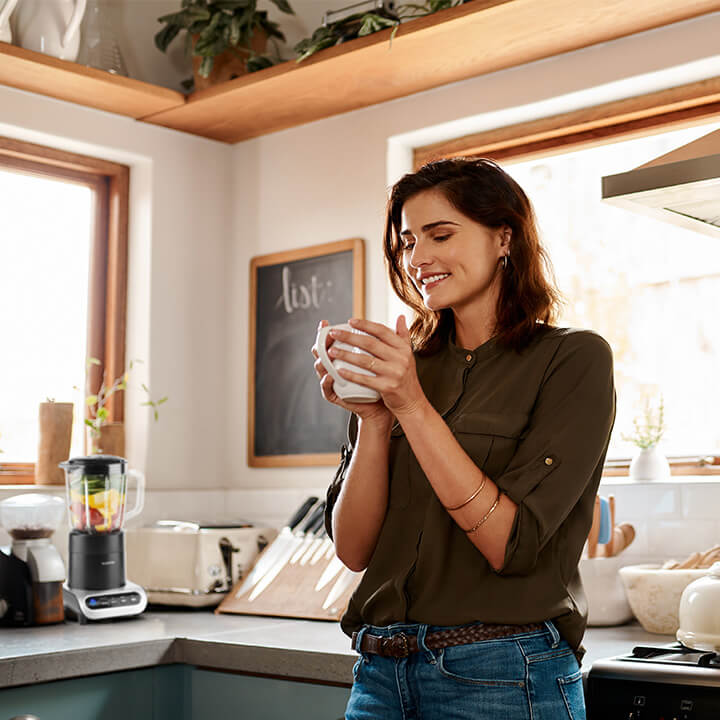 No review available for this item.
Customer reviews from other countries
Kann das Kochfeld nur empfehlen
Can only recommend the hob
It is surprising how loud a kitchen hub can be! I have not used induction hubs before and no idea if this is normal or not. apart from that it has been a good purchase for us
It is surprising how loud a kitchen hub can be! I have not used induction hubs before and no idea if this is normal or not. apart from that it has been a good purchase for us
Pro: - Preis - Schick - Schnell - Gute Funktionen Kontra: - Relativ laut - Relativ schmale Felder
Pros: - Price - Chic - Fast - Good functions Cons: - Relatively loud - Relatively narrow fields
Modell und Design klasse und ich verwende es natürlich zum Kochen
Great model and design and of course I use it for cooking
Haben das Kochfeld vor einigen Wochen erworben, müssen echt sagen es ist super. Tolle Verarbeitung. Es hält das was es verspricht
Bought the hob a few weeks ago, I really have to say it's great. Great workmanship. It keeps what it promises
Schnelle Lieferung das Feld ist für den Preis Okay Die Bedienung ist etwas träge aber sonst okay
Fast delivery, the field is okay for the price, the service is a bit sluggish, but otherwise okay
Super genaue Passform, einfach zu installieren. Funktion top, nicht zu laut
Super accurate fit, easy to install. Works great, not too loud
Super würde ich jederzeit wieder kaufen. Einfach nur top
I would buy again at any time. Just great
Bestellt, eingebaut und läuft. Die Lüfter sind in der Tat zu hören was aber dem Preis geschuldet ist, für ~300€ bekommt man eben keine Hardware die mehr als 1500€. Da sollte man schon über ein wenig lüftergeräusch hinwegsehen können oder einfach mehr Geld ausgeben. Die Bedienung funktioniert gut allerdings sind die Anzeigen wirklich nicht mehr auf dem Stand der Technik, hier könnte man echt ein anderes anzeigeverfahren nutzen, ein e-ink Display oder jedes andere Display würde dem Gerät gut stehen aber diese roten altbackenen 80er LEDs (bei direktem Tageslicht schwer zu erkennen) sind wirklich ne Spur zu alt. Alle Funktionen laufen und sind gut. Fazit: Gutes Gerät - Guter Preis
Ordered, installed and running. The fans can indeed be heard, but this is due to the price, for ~300€ you just don't get any hardware that costs more than 1500€. You should be able to ignore a little fan noise or simply spend more money. The operation works well, but the displays are really no longer state-of-the-art, you could really use a different display method here, an e-ink display or any other display would suit the device well, but these old-fashioned red LEDs from the 80s (in direct daylight difficult to recognize) are really a bit too old. All functions work and are good. Conclusion: Good device - good price
Die Außenmaße sind ohne die Befestigungsschrauben für das Innenleben des Kochfeldes angegeben. Die Schraubenköpfe stehen auf allen vier Seiten ca. 4 mm hervor. Das Wecksignal der Uhr ist viel zu leise. Ansonsten macht das Kochfeld was es soll: Essen erwärmen.
The outer dimensions are given without the fastening screws for the inner workings of the hob. The screw heads protrude approx. 4 mm on all four sides. The clock alarm is much too quiet. Otherwise, the hob does what it's supposed to: heat food.
Sehr gut verarbeitet, qualifiziertes 5adriges Anschlusskabel anbei, Anzeigen gut lesbar und leicht bedienbar. Die Steuerung kann mittels Kindersicher erung gesperrt werden. Super schnelles Kochen, Topferkennung ermöglicht freieres Arbeiten. Kochfeld wird nicht heiß, nix brennt ein. Ja Lüfter sind zu hören, empfinde ich nicht als störend, ähnlich laut wie Abzugshaube. Macht Spaß und ist ein Sprung von Ceranfeld auf induktion
Very well made, qualified 5-wire connection cable included, displays easy to read and operate. The control can be locked with a child safety device. Super fast cooking, pot detection allows you to work more freely. The hob doesn't get hot, nothing burns on it. Yes, fans can be heard, I don't find them annoying, similarly loud as an extractor hood. It's fun and a leap from ceramic hob to induction
AN und für sich kein schlechtes Teil. Aber die Bediennungsanleitungen sind ein Witz, und die beiden Gebläse sind fast so laut wie eine Abzugshaube. Das muß nicht sein.
AN and in itself not a bad part. But the instruction manuals are a joke, and the two fans are almost as loud as a fume hood. It doesn't have to be.
Trotz extra Bestellung mit Rand, hatte das gelieferte Kochfeld keinen Rand.
Despite an extra order with a rim, the hob that was delivered had no rim.
Top product!!! Fürs kleine Geld unschlagbare Ausstattung! Funktioniert super.
Top product!!! Unbeatable equipment for little money! Works perfectly.
schönes funktionales Induktionskochfeld eine Bereicherung für meine Küche
beautiful functional induction hob an enrichment for my kitchen