Korinth Garden Fountains
39 cm
Garden fountains
8 kg
Ready for shipping
Delivery time: 3 - 5 workdays
60 day cooling off period
Free delivery, no minimum order
Top features
Water play with 3 levels, solar operation and circulation pump
Freestanding installation in indoor or outdoor areas
Magical flair through sandstone look, step pedestals and 3-stage water basins with cascades
Product description
Lifeline to the ancient world: the Blumfeldt Korinth garden fountain brings ancient Greece home. Whether indoors or outdoors, the water channel creates a refreshing connection and enchants with its simple shape in yellow sandstone over four levels.
The Blumfeldt Korinth garden fountain gives gardens, terraces or courtyards the flair of antiquity. The garden fountain is made of polyresin in a sandstone look and is reminiscent of the famous narrow passage between the Peloponnesian peninsula and the Greek mainland, with its impressive sandstone cliffs and the blue water channel. Over three four levels of bulging vessels, the water flows in refreshing cascades and enchants the senses. A small but powerful pump provides 250 litres of water per hour for a steady stream, so water does not have to be refilled. For night lighting, a small LED wreath makes the water sparkle. This, however, will not exhaust the power of the fountain: instead of drawing electricity from a mains socket, the power comes from a 3W strong solar panel, which can be freely positioned in sunny areas thanks to the long supply cable and 30cm-long ground peg. In addition to operating the pump, it also charges the built-in 7.4 V / 2000 mAh Li battery, so that the gentle rippling can also continue during the night.
As water flows in cascades over curved well basins, the Blumfeldt Korinth garden fountain decorates the garden with its antique flair.
Features
Download user manual
Sturdy construction made of polyresin in natural stone look (sandstone)
Rippling water play with high relaxation effect
Light-sensitive LED lighting (LEDs switch on and off automatically at dusk)
LED colour: white
Max. water lift: 1.2 m
5 m long connecting cable to the solar panel for free positioning
Max. battery life: 6-8 h when fully charged
Charge indicator light on the battery: green = battery fully charged; orange = battery partially charged; red = battery discharged
Quick-charge mode when pump is off
Installation of the solar panel with ground spike (maximum penetration depth 16 cm)
Easy installation and setup
Protection class of the pump: IPX8 (completely protected against permanent immersion in water)
Power supply: 220-240 V ~ | 50/60 Hz
Dimensions and Technical Details
Dimensions well: about 39 x 72 x 39 cm (WxHxD)
Dimensions solar panel: about 15 x 20 x 4 cm (WxHxD)
Weight: about 8 kg
What will be delivered
1 x garden fountain
1 x pump
1 x solar panel
1 x ground spike (3-piece)
1 x supply cable solar panel - pump
1 x supply cable solar panel - LED
English language manual (other languages: German)
Delivery & shipment
Ready for shipping Delivery time: 3 - 5 workdays
Your order will be delivered to the selected address per order. This address does not have to match the billing address. You can send the orders to your family, friends or office if you are not at home during the day. Your order is delivered by our specialist courier spedition to your chosen address. This address does not have to correspond with your billing address. Leave a telephone number with your order to guarantee the best possible delivery of the product. Delivery takes place free to kerbside. This item may be pre-ordered. Please note that, in this case, the delivery time may be up to 5 days.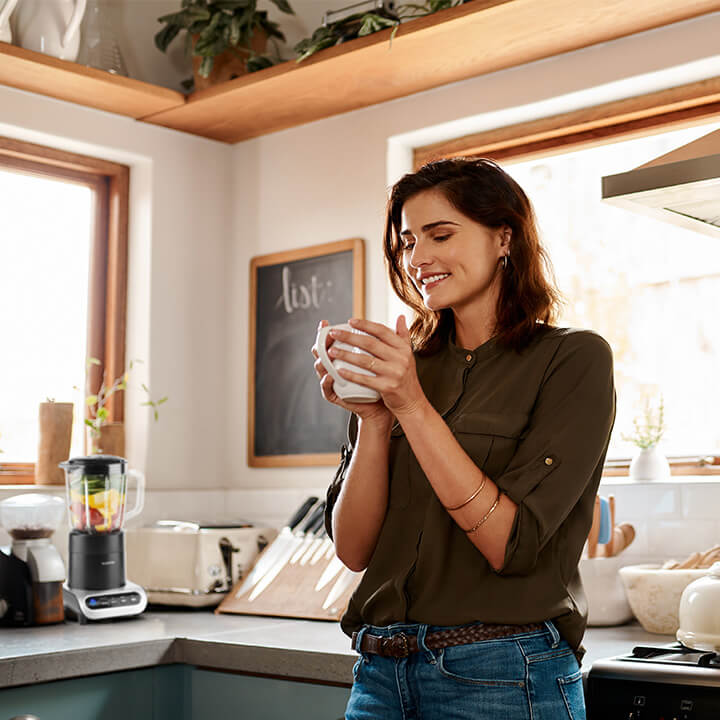 No review available for this item.
Customer reviews from other countries
Der Brunnen ist wie beschrieben. Nur DHL als Lieferdienst ist total überfordert.
The fountain is as described. Only DHL as a delivery service is totally overwhelmed.
Nur leider nach einem Sommer löscht sich die Beschichtung (Betonoptik) und das schnöde weiß/beige erscheint. Schade
Unfortunately, after one summer, the coating (concrete look) disappears and the plain white/beige appears. A pity
Danke alles wie bestellt und vor allem schnell geliefert.
Thank you, everything as ordered and, most importantly, delivered quickly.
Wir haben den Brunnen seit 1 Jahr in Betrieb. Er sieht schön aus und plätschert wunderbar. Allerdings ist auch bei uns die Farbe in den Becken nach kurzer Zeit abgeblättert. Wir haben Steine reingelegt, so sieht man die Stellen nicht mehr und das Plätschern ist auch etwas leiser. Was aber wirklich nervig ist ist das Solar Panel. Der Schalter ist total blöd zu bedienen, man kommt kaum ran und es ist nur ein Tippschalter, das heisst man weiß nie so recht ob man jetzt wirklich drückt oder nicht. Ganz blöd ist es, wenn man das Ganze ziemlich hoch anbringen muss damit man maximale Sonneneinstrahlung hat...Wir kommen nur mit Leiter an den Knopf! Und zum Thema Leistung kann ich sagen...der Brunnen läuft nur bei direkter Sonneneinstrahlung. Ist die Sonne weg läuft nix. Möchte man abends Plätschern und Licht haben muss man den Brunnen tagsüber ausschalten, denn nur dann lädt der Akku auf, totale Fehlkonstruktion! Ich hab aber jetzt festgestellt daß es am Panel noch einen Anschluss gibt, da steht Akku dran. Wahrscheinlich kann man hier noch ein Panel anschließen, das dann den Akku auflädt...steht aber leider nicht in Beschreibung. Der Hersteller sollte da mal dringend nachrüsten...bei dem Preis!
We have had the fountain in operation for 1 year. He looks beautiful and ripples wonderfully. However, the paint in our tanks peeled off after a short time. We put stones in it, so you can no longer see the spots and the splashing is also a little quieter. But what is really annoying is the solar panel. The switch is totally stupid to use, you can hardly reach it and it's just a tip switch, which means you never really know whether you're actually pressing it or not. It's really stupid if you have to mount the whole thing quite high so that you have maximum solar radiation... We can only get to the button with a ladder! And on the subject of performance, I can say... the fountain only runs in direct sunlight. If the sun is gone, nothing works. If you want to have splashing and light in the evening, you have to switch off the fountain during the day, because only then does the battery charge, a total bad design! But I've now found that there is another connection on the panel that says battery. You can probably connect a panel here, which then charges the battery... but unfortunately it's not in the description. The manufacturer should urgently retrofit it...at this price!
Läuft und läuft und läuft...
Runs and runs and runs...
leider ist der akku sehr schwach. um die Beleuchtung zu sehen mussten wir ihn rechtzeitung aus- und wieder einschalten.
unfortunately the battery is very weak. to see the lights we had to turn it off and on again in time.
endlich ein Brunnen der so plätschert pumpe höre ich nicht
finally a fountain that murmurs like that I can't hear the pump
Die Medien konnten nicht geladen werden. Es ist ein wunderschöner Brunnen, und wenn abends die Lichter noch leuchten, eine besondere Freude! Leider muss ich aber eine kritische Äußerung dennoch anmerken: Das An- bzw. Ausschalten der Pumpe bereitet mir große Probleme. Die Vorrichtung, die dafür vorgesehen ist, ist viel zu klein!!! Wenn man zu kräftig darauf drückt, rutscht dieser kleine Gummiknopf einfach nach innen. Ich musste nun schon mehrfach das Gehäuse öffnen um den Knopf in die Vorrichtung zurück zu drücken. Nun überlege ich, ob ich eventuell einen An-und Abschaltknopf nachrüsten lassen kann? Es wäre sehr viel sinnvoller gewesen an dem Solar einen Schalter anzubringen, den man einfacher betätigen könnte. MfG Frau Agné
The media could not be loaded. It's a beautiful fountain, and when the lights are still on in the evening, a special treat! Unfortunately, I still have to make one critical statement: Switching the pump on and off causes me major problems. The device intended for this is far too small!!! If you press on it too hard, this little rubber button just slides inwards. I had to open the case several times to push the button back into the device. Now I'm wondering whether I can possibly have an on/off button retrofitted? It would have made much more sense to attach a switch to the solar panel that was easier to operate. Yours sincerely, Mrs Agne
Ich habe mich für diesen Solarbrunnen entschieden. Ich bin sehr zufrieden damit. Er sieht toll aus, alles funktioniert wunderbar. Leicht zum installieren. Sehr empfehlenswert. Gerne wieder.
I chose this solar fountain. I am very happy with it. It looks great, everything works great. Easy to install. Highly recommended. Gladly again.
Die Medien konnten nicht geladen werden. Der kleine Brunnen ist super, sehr einfach aufzubauen und kam in einer guten Verpackung an. Ich bin sehr zufrieden und er macht sich super in meinem Garten. Kann ich nur empfehlen. Er sieht weder kitschig noch billig aus. Ganz im Gegenteil! Da ich gerade erst bekommen habe, kann ich nicht sagen, wie er sich auf lange Sicht macht, aber der erste Eindruck ist hervorragend.
The media could not be loaded. The little fountain is great, very easy to set up and arrived in good packaging. I am very satisfied and it is doing great in my garden. I can only recommend. It doesn't look cheesy or cheap. But on the contrary! Having just gotten it, I can't comment on how it will hold up over the long term, but first impressions are excellent.
Der Solarbrunnen entspricht genau der Beschreibung und passt gut in unseren Garten. Bei Sonne läuft der Pool, leider haben wir zur Zeit nicht genügenden Sonnenschein um den Akku aufzuladen.
The solar fountain is exactly as described and fits well in our garden. The pool runs when the sun is shining, unfortunately we don't have enough sunshine at the moment to charge the battery.
Die Lieferung kam zeitnah der Bestellung. Die Verpackung war innen wie aussen unbeschädigt Leider war es nicht die Farbe die ich bestellt habe, aber es fügt sich doch in meinem Garten ein. Auch der Aufbau war nach kurzem überlegen einfach. Gleichwohl habe ich die Bedienungsanleitung via Internet,die gibt es nur im Netz, anschauen müssen (-Punkt). Dort waren einige Details in Deutsch und einige in Englisch...warum? Aber mit überlegen und Logik kommt man dann drauf. Ich habe die Idee eines anderen Bewerters aufgegriffen und habe kleine Steine da zugegeben und mir Wasserpflanzen besorgt. Sieht richtig gut aus. Der einzige Punkt, der wirklich störend ist: um den Brunnen ein, oder abzuschalten muss man das Solarpanell immer aus dem Boden (oder wo auch immer er angebracht ist) nehmen. Das ist bestimmt mit einen separaten Knopf oder wie auch immer besser zu lösen. Mein Fazit: Ich bereue den Kauf in keinster Weise und der Brunnen verschönert wirklich meinen Garten und die Vögel interessieren sich auch schon für die Wasserquelle. Es war ein guter Kauf. Wegen der Bedienung aber nur 4 von 5 Sternen.
The delivery came promptly after the order. The packaging was undamaged inside and out. Unfortunately it wasn't the color I ordered, but it fits in with my garden. The construction was also easy after a short thought. Nevertheless, I had to look at the operating instructions via the Internet, which are only available online (point). There were some details in German and some in English...why? But with thinking and logic you come up with it. I took another reviewer's idea and added small rocks there and got some aquatic plants. Looks really good. The only point that is really disturbing: to turn the fountain on or off you always have to take the solar panel out of the ground (or wherever it is attached). This can definitely be solved better with a separate button or whatever. My conclusion: I do not regret the purchase in any way and the fountain really beautifies my garden and the birds are already interested in the water source. It was a good buy. Only 4 out of 5 stars because of the service.
Tolles Produkt, einzige was schade ist, man muss den Brunnen immer wieder neu starten, wenn über Nacht der Aku leer ist.
Great product, the only thing that's a shame is that you have to keep restarting the fountain if the battery is empty overnight.
Habe versehentlich wegen Einloggproblemen 2 Brunnen bestellt. Hab dann aber doch beide behalten. Da sehr schönes Aussehen, einfacher unkomplizierter Zusammenbau, nettes Plätschern auch z.B. beim Einschlafen auf dem Balkon. Schöne Beleuchtung abends und nachts. Wir haben noch ein paar schöne Steine in beide Brunnen hineingelegt, - leider war das auch notwendig weil sich in einem Becken die Farbe ab ist und die gelbe Farbe darunter hervorkam. In einem Becken sehr stark, in 2 weiteren Becken (je in 1 Brunnen) nur leicht. Trotzdem schöner Brunnen, bezüglich Romantik, Entspannung etc. Katastrophal ist jedoch die Steuerung via Solarpanel und die Akkulaufzeit. Die Halterung ist so schlecht, dass bei einem Panel gleich, die Leiste die in die Halterung gesteckt wird herausgebrochen ist. Das zweite Panel ist auch völlig instabil in der Halterung so dass beide Solarpanal auf dem Boden oder im Blumentöpfen irgendwo ohne Halterung anlehen. Der Ein/ Ausschalter ist auf der Rückseite angebracht, stufenlos man merkt nicht ob der Ein und Ausschaltvorgang erfolgreich war. So nach ungefähr 6-7 drücken war das meistens erfolgreich (erfolgreicher Tastendruck nicht spürbar). Dies ist besonders mit der schlechten Akku Laufzeit ein Problem, weil wenn der Akku leer ist der Brunnen nicht mehr läuft und irgendwann wieder angeht, wenn der Akku geladen ist. z.B in der Mittagszeit, da keine Kontrolle möglich ob Brunnen an oder aus ist (außer nervigen Stecker ziehen), läuft der Brunnen dann nachmittags während der Arbeit wieder los, und abends ist der Akku wieder leer.
Accidentally ordered 2 fountains due to login problems. But then I kept both. Since it looks very nice, simple, uncomplicated assembly, nice splashing sound, for example when falling asleep on the balcony. Beautiful lighting in the evening and at night. We put a few more beautiful stones in both fountains - unfortunately that was necessary because the color in one of the pools was wearing off and the yellow color came out from underneath. Very strong in one tank, only slightly in 2 other tanks (each in 1 well). Still a nice fountain, in terms of romance, relaxation, etc. However, the control via solar panel and the battery life are catastrophic. The mount is so bad that the bar that is inserted into the mount has broken out on a panel right away. The second panel is also completely unstable in the holder, so that both solar panels are leaning on the ground or in flower pots somewhere without a holder. The on/off switch is on the back, stepless you don't notice whether the on and off process was successful. After about 6-7 presses it was mostly successful (successful keystroke not noticeable). This is a problem, especially with the poor battery life, because when the battery is empty the fountain stops running and will eventually start again when the battery is charged. Eg at lunchtime, since it is not possible to check whether the fountain is on or off (apart from pulling the annoying plug), the fountain then starts up again in the afternoon during work, and in the evening the battery is empty again.
Der Brunnen ist optisch ein Hingucker. Das Solarmodul ist allerdings so schwach dimensioniert, dass die Pumpe nur bei direkter Sonneneinstrahlung genügend Strom erhält.
The fountain is an eye-catcher. However, the solar module is dimensioned so weakly that the pump only receives enough power in direct sunlight.