This item is not in stock and must be reordered.
60 day cooling off period
Free delivery, no minimum order
Top features
4-way front speakers: with three 16.5 cm (6.5") subwoofers, an additional 16.5 cm (6.5") subwoofer, a 16.5 cm (6.5 ") midrange and a tweeter with 140 watts RMS each
2-way centre speaker: with two 13 cm (5") subwoofers and dome tweeters for 40 watts RMS
2-way surround speakers: with two 13 cm (5") subwoofers and tweeters each for 40 watts RMS
Product description
auna's 5-piece speaker system is a smart sound solution for all home theatre and HiFi applications.
The two 4-way front speakers, each with a total of four subwoofers, create a very well-resolved, nuanced and highly dynamic sound in duet.The two frontal speakers are seconded by a 2-way centre box that further thickens the sound.
The ensemble is completed by two 2-way satellite speakers, which harmonize well with the front section in terms of sound. The possibility of wall or tripod mounting of the two surround speakers is available. The total RMS output is about 410 watts.
All speakers are built in finely grained, sturdy chassis in black optics that lend a classy atmosphere to your living area.
Available colours: black, mahogany (article 10031925)
Features
Download user manual
Front speaker connections: gold-plated screw terminals
Connections center and surround speakers: stereo terminals each
Front speaker sensitivity: 89 dB
Sensitivity center and surround speakers: 88 dB each
All speakers with removable front cover
Impedance stand speaker / centre speaker / surround speaker: 4 ohms
Frequency response stand speaker / center speaker / surround speaker: 2 0Hz to 20kHz
Dimensions and Technical Details
22 x 112 x 33 cm (stand speaker)
50 x 16 x 19 cm (centre speaker)
16 x 28 x 19 cm (surround speakers)
Weight of stand speaker: about 11 kg per piece
Weight centre speaker: about 4 kg
Weight of surround speakers: about 2 kg per piece
What will be delivered
2 x front speakers
1 x centre speaker
2 x surround speakers
Delivery & shipment
This item is not in stock and must be reordered.
Your order will be delivered to the selected address per order. This address does not have to match the billing address. You can send the orders to your family, friends or office if you are not at home during the day. Your order is delivered by our specialist courier spedition to your chosen address. This address does not have to correspond with your billing address. Leave a telephone number with your order to guarantee the best possible delivery of the product. Delivery takes place free to kerbside. This item may be pre-ordered. Please note that, in this case, the delivery time may be up to 5 days.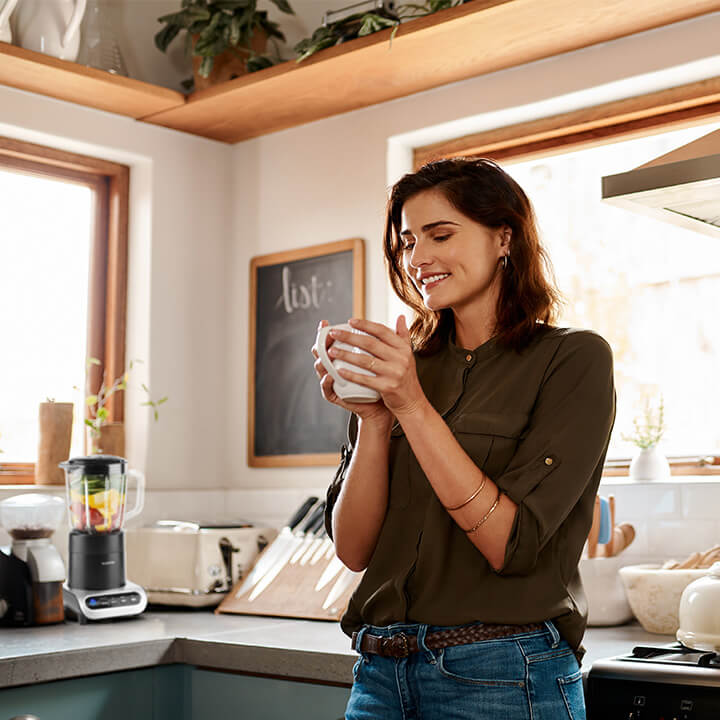 No review available for this item.
Customer reviews from other countries
Für diesen Preis super. Sauberer Klang und der Bass kann richtig hämmern wenn es sein muss.
Great for this price. Clean sound and the bass can really pound when it needs to be.
Die Boxen sind Gut Verpackt und verbaut und harben ein tollen Klang
The boxes are well packed and installed and have a great sound
Als Einsteigermodell für den Preis super. Optisch ohne die Abdeckung n echter Hingucker und dank der in den Fronts zusätzlich installierten Tieftöner ne satte Ergänzung zum Subwoofer. Bis ich mich irgendwann dazu entscheide, richtig zu investieren und boxentechnisch aufzurüsten, ist dieses Modell ne absolut mehr als ausreichende "Übergangslösung". Für den Preis verdiente satte fünf Sterne!
Great for the price as an entry-level model. Visually, without the cover, it is a real eye-catcher and, thanks to the woofers additionally installed in the fronts, a rich addition to the subwoofer. Until I decide at some point to invest properly and upgrade the box technology, this model is definitely more than a sufficient "interim solution". A whopping five stars for the price!
Für 120€ top
Great for €120
Preis/Leistung super. Jeder der hier was vom schlechten Klang schreibt, soll nicht in der Preisklasse suchen sonder vielleicht noch eine 1 vorn dran tun. Für Heimkino allemal ausreichend. Ich bin zufrieden
Great value for money. Anyone who writes something about the bad sound here shouldn't look in the price range, but maybe give it a 1 at the front. Sufficient for home cinema. I am happy
Für Einsteiger und mit low Budget haben diese Lautsprecher das optimale Preisleistungverhältnis. Fire TV, Netflix, Bluray, normaler TV alles knallt ganz gut. Ich finde, ein zusätzlicher Subwoofer ist nicht nötig. 100%ige Empfehlung.
For beginners and those with a low budget, these speakers have the best price-performance ratio. Fire TV, Netflix, Bluray, regular TV everything bangs just fine. I don't think an additional subwoofer is necessary. 100% recommendation.
Für den Preis auf jeden Fall top ! Habe die hinteren Boxen aufgehängt, zum filme schauen sowie Musil hören absolut top. Allerdings habe ich einen aktiven subwoofer dazu gekauft , da der eingebaute Bass absolut unbefriedigend ist. Zumindest wenn man wert auf einen guten Klang legt. Ansonsten insgesamt empfehlenswert!
Definitely great for the price! I hung up the rear speakers to watch movies and listen to music absolutely top. However, I bought an active subwoofer because the built-in bass is absolutely unsatisfactory. At least if you value good sound. Otherwise overall recommendable!
Ein absolut perfekt aufeinander abgestimmten boxenset zum super Preis. Ich bin ein Bassjunkie und hatte in sofern immer einen Subwoofer in meine boxen integriert. Auch hier hatte ich zuerst einen passiven Subwoofer in die Frontboxen eingebunden. Allerdings hat er das Klangbild dermaßen verfälscht, das ich ihn direkt wieder abgeklemmt habe. Ich muss sagen, die Boxen sind die perfekt aufeinander abgestimmt. Habe derzeit nur einen Dolby Surround Verstärker zum befeuern der Anlage. Aber selbst der gibt einen satten und perfekt abgestimmten klang, egal aus welcher Richtung. Freue mich schon. Auf meinen Dolby Digital AMP. Also wer günstige 5.0 boxen für ein perfektes Dolby Surround Feeling sucht, dem kann ich dieses Set nur wärmstens ans herz legen. Hier guckt man wirklich zur Seite wenn im Film eine Tür geöffnet wird. Ein absolut voller Klang aus allen Richtungen. Volle 5 Sterne, bei dem Set kann man nichts falsch machen. Und für mehr Klang kann man sicher direkt mindestend 1000 Euro drauf legen. Geld was ich persönlich lieber in eine ordentliche Verkabelung und nen anständigen amp stecke. Von daher, absolute Kaufempfehlung.
An absolutely perfectly coordinated box set at a great price. I'm a bass junkie and always had a subwoofer integrated into my speakers. Here, too, I first integrated a passive subwoofer into the front speakers. However, it falsified the sound image to such an extent that I immediately disconnected it again. I have to say the boxes are perfectly matched. Currently only have a Dolby Surround amplifier to fire the system. But even that gives a rich and perfectly tuned sound, no matter from which direction. It's my pleasure. On my Dolby Digital AMP. So if you are looking for cheap 5.0 boxes for a perfect Dolby Surround feeling, I can warmly recommend this set. Here you really look to the side when a door is opened in the film. An absolutely full sound from all directions. Full 5 stars, you can't go wrong with this set. And for more sound you can certainly add at least 1000 euros directly. Money that I personally prefer to put into proper wiring and a decent amp. Therefore, absolute purchase recommendation.
Die Boxen haben ein satten Sound auch wenn sie nicht so teuer waren bin echt voll zufrieden ....... bin echt total überrascht
The boxes have a rich sound, even if they weren't that expensive, I'm really completely satisfied... I'm really totally surprised