Infrared heating - picture and heating at the same time
An infrared heater as a picture? Sure! At Klarstein, we offer you a wide range of infrared wall heaters in a wide variety of designs and formats. That way, there is not only something for almost every furnishing style and taste, but also for every room. In the following, we will explain the clear advantages of infrared image heating, which not only keeps you warm, it also makes your home more attractive.​
At a glance: the advantages of infrared wall heating with a picture and thermostat​
Easy installation
Flexible placement option
Heat at the push of a button
Smart and simple operability
Efficient heating without heat loss
Low space requirement
Versatile designs and combination options
Dust-free and allergy-friendly heat transfer
Low purchase price
Wall drying and freedom from mould
Image heater with landscape photography
Still some space on your dining room wall? You can now turn it into a functional design highlight with a Klarstein infrared image heater. Our warming paintings turn out to be super practical, especially in rooms where you don't stay often: They only heat people nearby - but not the room air itself. Energy-efficient heat at the push of a button has never been so simple and decorative at the same time. How about a stately landscape at the dining table?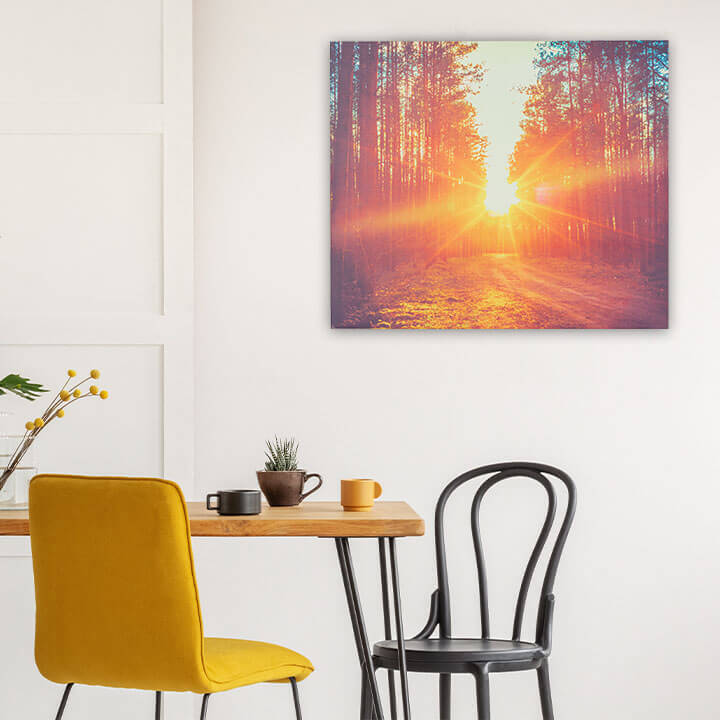 Infrared picture heating with animal motifs
Especially in the realm of the little ones, the room climate should be pleasantly warm so that they can play and romp around without freezing. With Klarstein's picture heaters, children's noses that have been dried out by heated air are a thing of the past. Instead, your offspring's favourite animals ensure well-tempered play afternoons - and that's pretty smart: controllable via the Klarstein app, you can control one or more infrared picture heaters with your smartphone and adjust the temperature of your child's room.​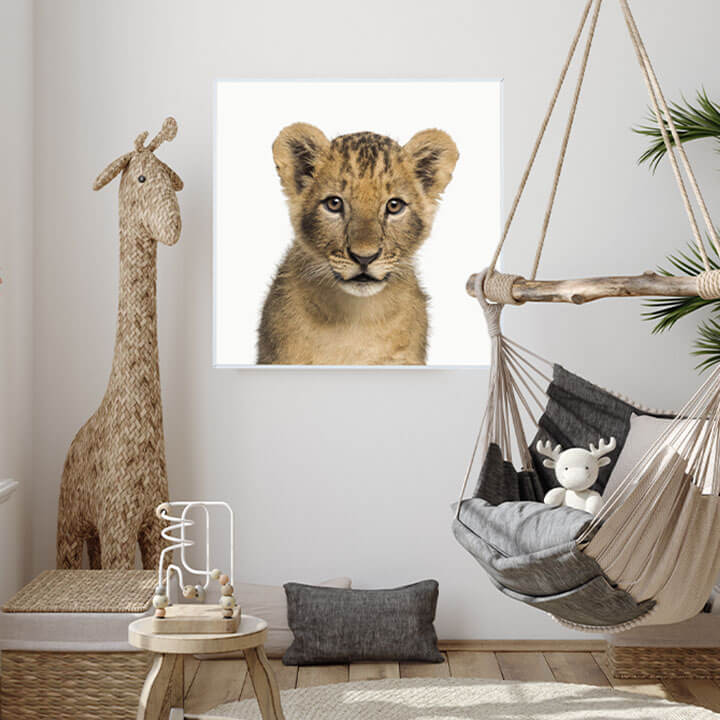 Infrared heating as an image of abstract art
We all know how it feels: That chilly moment of getting up after a night with the window open. Turning up the conventional radiator usually doesn't help. This is where Klarstein's wall heaters come into play: decoratively hung over the bed or bedside table to save space, you can set your comfort temperature via the Klarstein app while enjoying a hot morning coffee in bed and enjoy the direct infrared heat. And if you don't get the shivers in midsummer, your multifunctional Klarstein painting is still a real visual highlight. Doesn't that warm your heart too?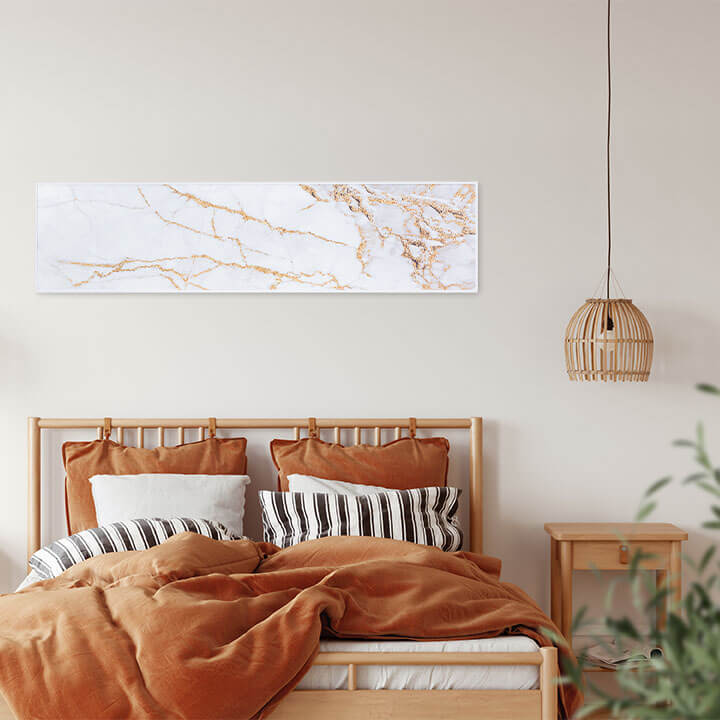 Infrared picture heaters as an image with maps and cities
For office workers, city kids and travel lovers with a penchant for cosy warmth: Our Klarstein wall heaters in a wide variety of map and skyline designs. Do you like black and white sketched city maps or impressive city photos? Or do you prefer a colourful world atlas with a playful look? All models have one thing in common: They replace conventional and dusty radiators and enable you to place your heating source in a space-saving and flexible manner - also perfect for small and winding home offices.​​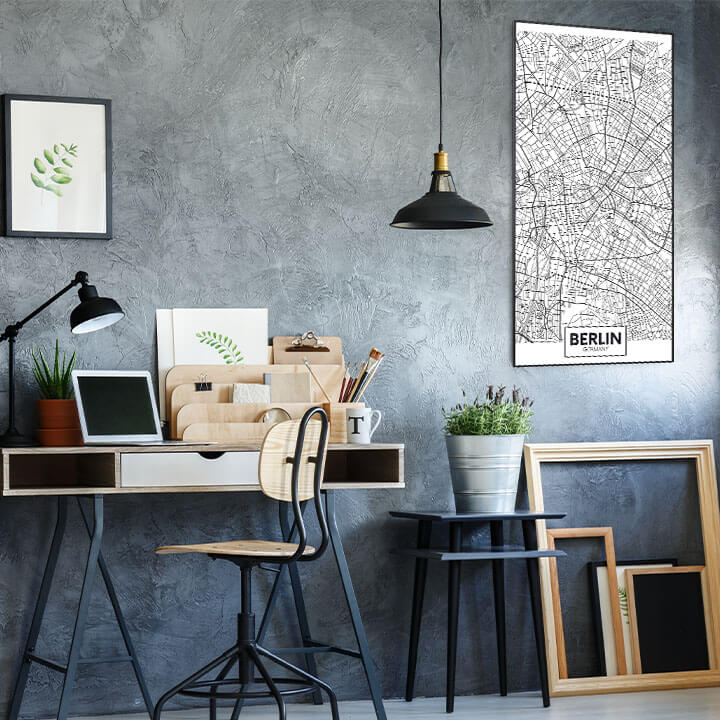 Infrared wall heaters - image in modern art​
Fancy a hot bubble bath with rubber duck and a glass of wine? The icing on the cake: daydreaming while gazing at one of our imaginative wall paintings that has a heating function of up to 37 ° C. This way, you can enjoy your moment of time-out for an extra long time without freezing. Still want to let a little moisture escape from the room from time to time without driving up your heating costs? No problem either: thanks to infrared heating technology, only you are warmed up as a resonance body - not the air itself. Other positive side effects: dry walls and therefore freedom from mould. Splashing around is even more fun!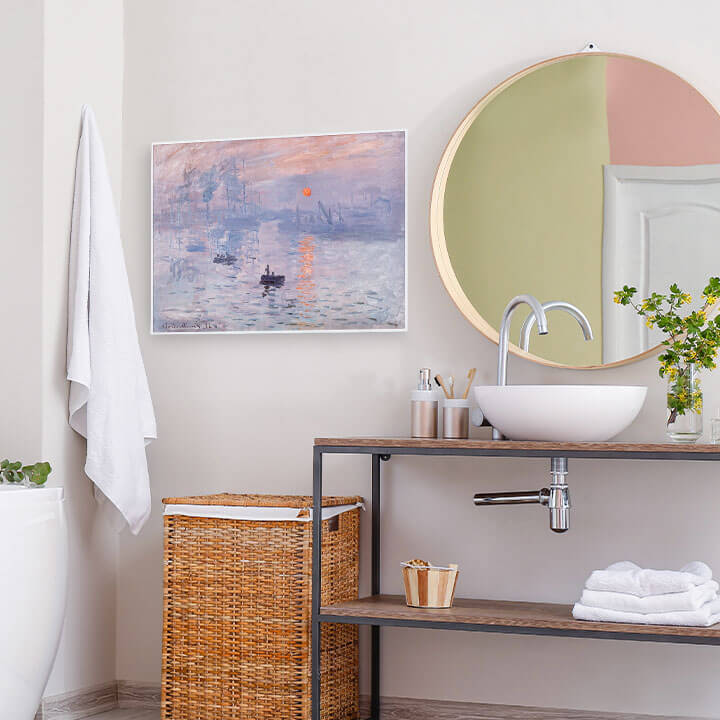 Botanical motifs as infrared heating: portrait and landscape format possible
Here, too, we are completely flexible when it comes to placing and combining floral images - for your living room, for example. Have you redecorated and moved your furniture around again? Then simply look for a new place for your innovative infrared wall heater from Klarstein - the main requirement is that the seats stay within range. And when you lie down on the sofa in the evening, you can easily control your favourite heat level via the Klarstein app.​​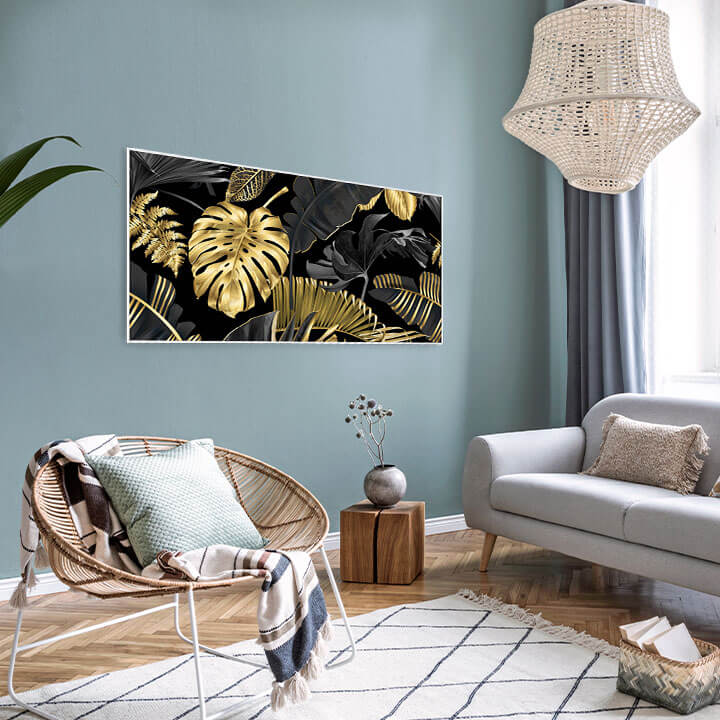 Discover even more variants of our Klarstein infrared heaters