Baby Glasses
Storage Bin, storage jars
150 g
Transparent
This item is not in stock and must be reordered.
60 day cooling off period
Free delivery, no minimum order
Top features
For porridge or applesauce: Leak-proof baby jars in a set of 6
Colour for the kitchen: colourful lids in rainbow colours
True to taste: made of dishwasher-safe glass
Product description
Whether for baby food, teas and spices or for baking accessories: With their small portions of 110 ml per jar, the leak-proof Klarstein baby jars are ideal for preparing and storing baby food. With their colourful lids, they are like little brownies in the kitchen, because they create order. All kinds of small items quickly disappear into them and are ideally stored there - alternatively also tea, spices or baked goods.
Colourful little things for everyday kitchen use: The pretty baby jars with colourful lids from Klarstein.
Features
high-grade baby glasses
ideal for baby food
leak-proof
airtight seal
also for spices, tea, baking ingredients etc.
made of sturdy glass
with plastic lids
colorful lids in rainbow colors
taste-neutral
Dishwasher safe
Dimensions and Technical Details
Dimensions per glass: 9 cm x 6,7 cm (ØxH)
Weight total: approx. 900 g
What will be delivered
Delivery & shipment
This item is not in stock and must be reordered.
Your order will be delivered to the selected address per order. This address does not have to match the billing address. You can send the orders to your family, friends or office if you are not at home during the day. Your order is delivered by our specialist courier spedition to your chosen address. This address does not have to correspond with your billing address. Leave a telephone number with your order to guarantee the best possible delivery of the product. Delivery takes place free to kerbside. This item may be pre-ordered. Please note that, in this case, the delivery time may be up to 5 days.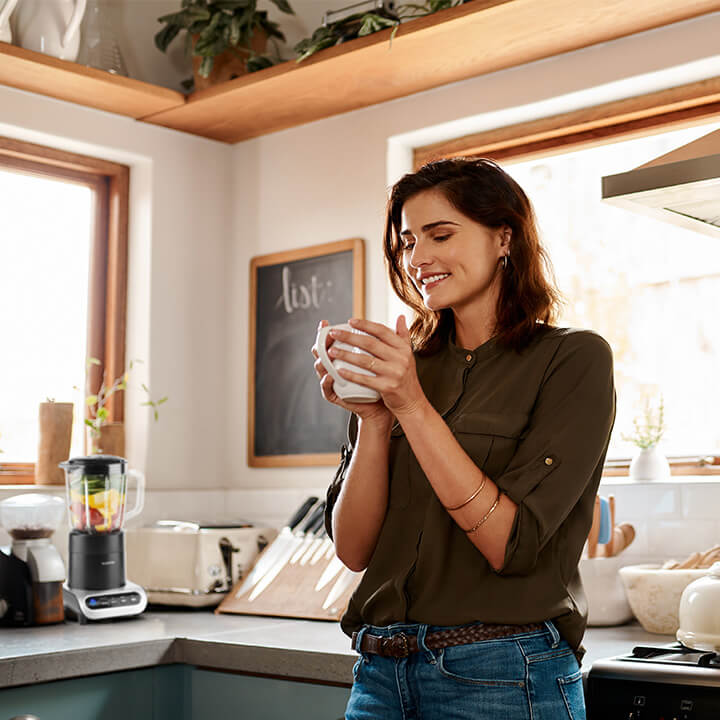 No review available for this item.
Customer reviews from other countries
Ich friere damit Aufstriche ein. Total gut! Alles super.
I use it to freeze spreads. Very good! Everything great.
Diese verschlusssicheren Aufbewahrungsbecher sind absolut empfehlenswert. Egal ob für angeschnittene Zwiebeln, Essensreste, kleine Obstportionen wie Himbeeren oder Heidelbeeren, selbst für Kostproben von Gelee genial.
Highly recommend these seal-safe storage cups. Whether for cut onions, leftovers, small portions of fruit such as raspberries or blueberries, even brilliant for tasting jelly.
Da wir das Essen für unsere Tochter selbst zubereiten, lässt sich das Essen gut in diesen Behältern abfüllen und auch einfrieren.
Since we prepare the food for our daughter ourselves, the food is easy to fill and freeze in these containers.
Gute Qualität und Hitzebeständig
Good quality and heat resistant
Preis/Leistungsverhältnis und optisch top.
Price/performance ratio and optically top.
Ich verwende die schälchen zur Aufbewahrung für kleine Mengen. Jetzt zur Erdbeer- und Rhabarberzeit für kleine Nachtische oder zum Mitnehmen ins Schwimmbad. Ich hab mir die Glasschälchen nochmals bestellt, da sie in einem kleinen Haushalt vielfach verwendbar sind. Bin sowohl mit der Ware als auch mit der Lieferfirma sehr zufrieden.
I use the bowls to store small amounts. Now for strawberry and rhubarb season for small desserts or to take to the swimming pool. I ordered the glass bowls again because they can be used many times in a small household. I am very satisfied with both the goods and the delivery company.
Perfekt, um Gemüse oder Obst einzeln einzufrieren und dann nach belieben aufzutauen und miteinander zu mischen
Perfect for freezing veggies or fruit individually, then thawing and mixing as you like
Bin sehr zu frieden damit. Größe passt und bei Brei sind sie auch auslaufsicher. Was anderes habe ich nicht probiert.
I'm very happy with it. Size fits and they are also leak-proof when they are porridge. I haven't tried anything else.
Die Gläser halten dicht, machen sich prima im Froster, der Mikrowelle und unterwegs. Ich friere damit portionsweise Beikost ein, mittlerweile reicht die Menge nicht mehr, könnten für den stolzen Preis ein wenig größer sein.
The glasses stay tight, look great in the freezer, the microwave and on the go. I use it to freeze portions of complementary food, but the quantity is no longer enough, could be a little larger for the steep price.
Sind gut verarbeitet
Are well made
Die Behälter halten dicht, wären für Beikost bei unserem Baby genau die richtige größe. Leider fehlt die Produktinfo bezüglich der Deckel vollständig. Keinen Anhaltspunkt ob BPA Frei oder nicht und somit für uns unbrauchbar. Wir nehmen die Behälter jetzt für Barfen unseres Hundes.
The containers are tight and would be just the right size for our baby's complementary food. Unfortunately, the product information regarding the lid is completely missing. No clue whether BPA free or not and therefore useless for us. We now take the containers for our dog's baps.
Das Glas der 6 Aufbewahrungsbehälter von Bambuswald hat eine ordentliche Dicke und ist dadurch richtig stabil. Die Deckel schließen dicht ab, weshalb die Behälter tatsächlich auslaufsicher sind. Die Farben der Deckel sind optisch richtig gut anzuschauen. Sehr gute Qualität. Ich bin richtig glücklich, dass ich die Behälter zum Angebotspreis von 19,99 € erwischt habe.
The glass of the 6 bamboo forest storage containers has a decent thickness and is therefore really stable. The lids seal tightly, which is why the containers are actually leak-proof. The colors of the lids are visually really good to look at. Very good quality. I'm really happy that I got the containers at the offer price of €19.99.