Phantasma Tower Ethanol Fireplace
This item is not in stock and must be reordered.
60 day cooling off period
Free delivery, no minimum order
Top features
Elegant: Ethanol fireplace made of stainless steel for soot-free and smokeless fire magic
Strong performance: 600 ml volume for up to 4 hours burn time
High quality: shapely housing made of stainless steel
Product description
Nothing is more cosier than real fire: the oneConcept Phantasma Tower ethanol fireplace instantly spreads a cosy, romantic atmosphere.
The operation of the fireplace is very simple: pour the ethanol into the combustion chamber, light it, and you're done! The Phantasma Tower ethanol fireplace does not require a flue, so it can be placed anywhere where sooty and smokeless fire magic is desired. If you wish, you can even hang it on the wall. The safety burner with 600 ml volume has a burning time of up to 4 hours. The flame can be controlled completely easily thanks to the built-in extinguishing aid.
The modern design of the Phantasma Tower ethanol fireplace and the materials used - stainless steel and glass - are impressive and blend seamlessly into any living environment. The floor-friendly construction of safety glass with rubber feet ensures a stable stance.
Whether as a central decorative element or elegant detail: with the Phantasma Tower by oneConcept you can enjoy the view of flickering flames in every room.
Features
Download user manual
Combustion chamber with extinguishing plate
Odourless
Burns without residue
Modern design with stainless steel and glass
No chimney required
Includes poker
Colour: black
Dimensions and Technical Details
Overall dimensions: 54 x 65 x 42 cm (WxHxD)
Dimensions of the fireplace attachment: approx. 54 x 64 x 18 cm (WxHxD)
Dimensions base plate: approx. 54 x 1 x 42 cm (WxHxD)
Dimensions recess: approx. 33.5 x 35 cm (WxH)
Weight: approx. 15.8 kg
What will be delivered
1 x fireplace
1 x bottom plate
1 x combustion chamber
1 x stand
1 x poker
1 x mounting material
User manual in English (other languages: German)
Delivery & shipment
This item is not in stock and must be reordered.
Your order will be delivered to the selected address per order. This address does not have to match the billing address. You can send the orders to your family, friends or office if you are not at home during the day. Your order is delivered by our specialist courier spedition to your chosen address. This address does not have to correspond with your billing address. Leave a telephone number with your order to guarantee the best possible delivery of the product. Delivery takes place free to kerbside. This item may be pre-ordered. Please note that, in this case, the delivery time may be up to 5 days.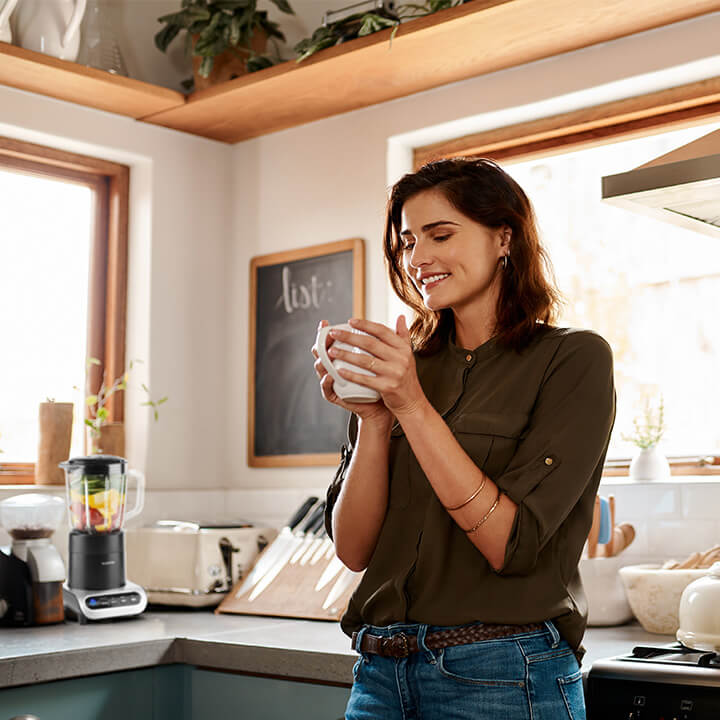 No review available for this item.
Customer reviews from other countries
Da wir aufgrund der gegebenen Umstände alle die Heizung weniger aufdrehen als üblich (auch wenn es kalt ist) wurde dieser Bioethanol Kamin gekauft. Der Preis in anderen Rezensionen lag ursprünglich scheinbar mal bei 150 Euro, als ich ihn gekauft habe, hat er 250 Euro gekostet und aktuell kostet er 300 Euro. Hätte ich den Kamin früher gekauft, wäre es natürlich noch besser gewesen, aber auch jetzt ist es sehr angenehm, wenn der Kamin brennt, wobei er eine sanfte Wärme gute 3,5 Stunden lang, also während der ganzen Brenndauer des 600ml Bioethanol Tanks. abgibt. Von mir eine klare Kaufempfehlung, wenn der Kamin nicht noch teurer wird.
Because of the given circumstances, we all turn the heating up less than usual (even when it's cold), this bioethanol fireplace was bought. The price in other reviews was originally apparently around 150 euros, when I bought it it cost 250 euros and it currently costs 300 euros. If I had bought the fireplace earlier, it would of course have been even better, but even now it is very pleasant when the fireplace is burning, giving off a gentle heat for a good 3.5 hours, i.e. during the entire burning time of the 600ml bioethanol tank. gives. From me a clear purchase recommendation, if the fireplace is not even more expensive.
Very satisfied with this ethanol stove - stylish and good working.
Very satisfied with this ethanol stove - stylish and good working.
Macht schön und schnell warm
Heats up nicely and quickly
Sehr gutes Preis-/Leistungsverzeichnis; brennt gut und wärmt; ideal für die Übergangszeit…bin sehr zufrieden
Very good price/performance index; burns well and warms; ideal for the transitional period...I'm very satisfied
Es ist sehr romantisch am Abend und bringt etwas Wärme. Hatte es erst storniert. Aber gefällt mir und der Dame .
It's very romantic in the evening and brings some warmth. Just canceled it. But I like it and the lady .
Klasse Kamin. Ein echtes Highlight in jedem Raum
Great fireplace. A real highlight in every room
funktioniert und heizt auch,nur riecht es bisschen nach den ethanol aber das ist ja normal
works and heats up too, it just smells a bit like the ethanol but that's normal
Hab den vor 2 Jahren verschenkt und er kam auch top an. Jetzt hab ich ihn für mich geholt und leider etwas Pech gehabt. Hat überall schon Kratzer und Macken…. Wenn er zusammengebaut ist tut er hoffentlich wenigstens, was er soll…
I gave it away 2 years ago and it was a hit. Now I got him for myself and unfortunately had some bad luck. Has scratches and quirks everywhere. Hopefully when it's assembled it will at least do what it's supposed to do...
Toller Effekt und macht nebenbei auch warm.
Great effect and also warms you up.
Echt schöner Kamin Super Verarbeitung und einfache Montage
Really beautiful fireplace Super workmanship and easy assembly
Preis - Leistung ist top. Die Lieferung wurde schnell abgewickelt. Der Aufbau ist für jemanden der nicht weiß wie so ein Ofen funktioniert, nicht so einfach, aber es ging dann doch schnell. Der Ofen funktioniert super und läuft 4 Stunden. Absolut gut. Wir sind sehr zufrieden, kann man gern weiterempfehlen.
Price - performance is great. The delivery was processed quickly. The construction is not so easy for someone who does not know how such an oven works, but it went quickly. The oven works great and runs 4 hours. Absolutely good. We are very satisfied, you can gladly recommend.
Die Medien konnten nicht geladen werden. Inzwischen habe ich den Kamin schon mehrere Wochen und bin sehr sehr zufrieden. Was die Verpuffungen angeht, füllt den Brennkasten vor dem anzünden immer bis mindesten Oberkante Lochsieb auf, dann pufft es nur einmal beim anzünden. Danach puffelt es erst wieder bevor der Brenner restlos leer wird. Das sind aber eher nur püffchen die nicht der Rede wert sind. Man kann Ihn auch zwischendurch löschen, indem man den Schieber drauf zieht und dann kräftig auspustet. Bevor Ihr den Kamin wieder anzündet, wartet bis der Brennerkasten mindestens handwarm abgekühlt ist und füllt ihn dann wieder wieder auf. Was auch noch erwähnenswert ist, dass das Ethanol so kühl wie möglich gelagert wird weil es so flüchtig ist. Je kühler beim anzünden, desto weniger pufft es. Am Anfang brennt nur eine bläuliche Flamme die aber mit steigender Temperatur ins gelbliche über geht, größer wird und damit auch wohlige Wärme ensteht wie man es von einem Kamin erwartet. Leider ist das Ethanol sehr teuer. Man muss schon eine größere Menge ordern um einen annehmbaren Preis zu erziehlen aber unter 2 € pro Liter bin ich noch nicht gekommen und das bei einer Abnahme von 60 Lieter pro Bestellung. Schade das die Kanister für nur einen einmaligen Gebrauch bestimmt sind. Angesichts des Volumen und der Stabilität müsste es Pfand dafür geben, damit sie nicht im Hausmüll oder sonst wo landen.
The media could not be loaded. I've had the fireplace for a few weeks now and I'm very happy with it. As far as the deflagration is concerned, always fill the burner box up to at least the upper edge of the perforated sieve before igniting, then it only puffs once when igniting. Then it puffs again before the burner is completely empty. But these are rather just puffs that are not worth mentioning. You can also delete it in between by pulling the slider on it and then blowing it out hard. Before you light the fireplace again, wait until the burner box has cooled down to at least hand-warm and then fill it up again. Another thing worth noting is that the ethanol is stored as cool as possible because it is so volatile. The cooler when you light it, the less it puffs. At the beginning only a bluish flame burns, which turns yellowish as the temperature rises, gets larger and thus creates a cozy warmth as you would expect from a fireplace. Unfortunately, ethanol is very expensive. You have to order a larger quantity to get a reasonable price, but I haven't gotten it under 2 € per liter and that with a purchase of 60 liters per order. It's a shame that the canisters are intended for one-time use only. In view of the volume and stability, there should be a deposit so that they don't end up in household waste or anywhere else.
In meiner ersten Bewertung habe ich nur einen Stern vergeben, weil der Ofen (offensichtlich) überhitzte und überkochender, brennender Alkohol aus dem Tank schwappte. Nur durch meine schnelle Reaktion und dem bereitstehenden Feuerlöscher konnte schlimmeres verhindert werden. Dies als Warnung, Brandschutzvorkehrungen zu treffen und NIEMALS das Feuer unbeaufsichtigt zu lassen. Meine Reklamation wurde vom Verkäufer sehr ernst genommen und nach Rücksendung umgehend ein Ersatzgerät geschickt. Danke! Dieses brennt, wie es soll, daher die Aufwertung auf drei Sterne. Der Schieber zum Regulieren des Feuers klemmt ein wenig, ansonsten ordentlich gefertigt. Die versprochene Brenndauer wird nicht ganz erreicht. Allerdings sollte der Tank auch nicht ganz voll gemacht werden, sicherheitshalber. Ein Einfülltrichter fehlt, deshalb geht beim Befüllen stets Brennflüssigkeit daneben. Hier könnte man nachbessern. Beim Entzünden gibt es stets eine leichte Verpuffung. Nichts für schreckhafte Gemüter - aber harmlos. Unbedingt ein Feuerzeug mit Verlängerung benutzen!
In my initial review, I only gave one star because the oven (obviously) overheated and spilled over-boiling, burning alcohol from the tank. Worse events could only be prevented by my quick reaction and the ready fire extinguisher. This is as a warning to take fire safety precautions and NEVER leave the fire unattended. My complaint was taken very seriously by the seller and a replacement device was sent immediately after the return. Thanks! This burns as it should, hence the upgrade to three stars. The slide for regulating the fire sticks a little, otherwise neatly made. The promised burning time is not quite achieved. However, the tank should not be completely filled, to be on the safe side. There is no filling funnel, so there is always liquid fuel when filling. This could be improved. When ignited, there is always a slight deflagration. Nothing for frightened minds - but harmless. Be sure to use a lighter with an extension!
Die Medien konnten nicht geladen werden. Das Handbuch ist eher dürftig und die Explosionszeichnung auch etwas unklar in Bezug darauf, wo welche Schrauben eingesetzt werden. Im Handbuch wird auf eine aktuelle Bedienungsleitung mittels QR-Code hingewiesen, leider führt der QR-Code auch nur zu der Bedienungsleitung als PDF, die einem sowieso vorliegt. Der Kamin an sich sieht hübsch und harmonisch aus. Die Löschhilfe wirkt aber eher wackelig und ruckelt mehr beim Schließen des Brenners als das sie gleitet. Ich habe den Kamin mit dem Standfuß montiert. Der Kamin steht absolut fest und sicher. Kein Wackeln... Zu Beginn pufft und blakt das angezündete Bio-Ethanol (96,6%) im Brenner und muss manchmal erneut angezündet werden. Ich habe noch nicht raus, woran das liegen kann. Nach etwa 15 Minuten brennt die Flamme aber ruhig und schön. Die Verarbeitung ist gut. Lediglich im Bereich der vorderen Rundung gibt es minimale Unebenheiten, die aber kaum sichtbar sind und nicht stören. Ich würde den Kamin wieder kaufen.
The media could not be loaded. The manual is rather skimpy and the exploded view is also a little unclear as to which screws go where. The manual refers to a current operating manual using a QR code, unfortunately the QR code only leads to the operating manual as a PDF, which is available anyway. The fireplace itself looks pretty and harmonious. However, the extinguishing aid seems rather wobbly and jerks more when closing the burner than it slides. I mounted the fireplace with the base. The chimney is absolutely firm and secure. No wobbling... At the beginning, the lit bio-ethanol (96.6%) puffs and blakes in the burner and sometimes has to be lit again. I still haven't figured out what could be causing this. After about 15 minutes the flame burns calmly and beautifully. The processing is good. There are only minor bumps in the area of the front curve, but they are hardly visible and don't bother. I would buy the fireplace again.
Seit Jahren wünsche ich mir einen echten Kamin, da ich es mega romantisch finde und es liebe, wenn man sich an kalten Winterabenden vor den Kamin kuscheln kann. Leider ist in meiner Wohnung aber kein Kaminanschluss. Weshalb ich all die Jahre wehmütig darauf verzichten musste. Letztens hat mir eine Freundin dann voller stolz ihren neuen Ethanol-Kamin gezeigt. Ich war sofort hin und weg, da der Ethanol-Kamin aussah wie ein echter Kamin. Sie hat mir dann diesen Link geschickt und ich habe den Kamin sofort gekauft. Und was soll ich sagen... es ist wirklich ganz großes Kino. Der Kamin ist einfach aufzubauen und sieht extrem echt aus. Ich habe mir noch ein paar Keramikholzscheite dazu bestellt, welche das ganze noch realistischer wirken lassen. Bei Rezension über anderen Ethanol-Kaminen habe ich gelesen, dass die Wärmeentwicklung des Ethanols das Material zum schmelzen gebracht hat. Darüber braucht man sich bei diesem Kamin zum Glück keine Sorgen zu machen. Ich habe den Kamin nun seit fast zwei Wochen täglich in Verwendung und es ist überhaupt nichts passiert. Allerdings muss ich auch dazu sagen, dass ich bewusst das weniger hochprozentige Ethanol gekauft habe, da bei diesem weniger Wärme entsteht und es auch nicht so schnell verbrennt. Alles in allem bin ich super zufrieden und habe den Kamin auch schon weiterempfohlen . Nachteile konnte ich bisher nicht feststellen.
I've wanted a real fireplace for years because I think it's super romantic and I love being able to snuggle up in front of the fireplace on cold winter evenings. Unfortunately, there is no chimney connection in my apartment. Which is why I had to nostalgically do without it all these years. Recently, a friend proudly showed me her new ethanol fireplace. I was immediately smitten as the ethanol fireplace looked like a real fireplace. She then sent me this link and I bought the fireplace immediately. And what can I say... it's really great cinema. The fireplace is easy to set up and looks extremely real. I ordered a few more ceramic logs, which make the whole thing look even more realistic. When reviewing other ethanol fireplaces, I read that the heat generated by the ethanol melted the material. Luckily, you don't have to worry about that with this fireplace. I have been using the fireplace daily for almost two weeks now and nothing has happened at all. However, I must also say that I deliberately bought the less high-proof ethanol, as this produces less heat and does not burn as quickly. All in all I am very satisfied and have already recommended the fireplace to others. I haven't found any disadvantages so far.