Klarstein's Mother's Day Gifts​
Mother's Day is a great way to treat not only your mum, but the whole family. On Klarstein you can get inspired with a selection of our Mother's Day gift ideas, whether you like to surprise her with a Mother's Day cake or to spend some quality time together cooking your favourite dishes.​
When is Mother's Day in the UK?​​
This year, Mother's Day falls on Sunday 27 March 2022 in the UK, as it takes place on the fourth Sunday of Lent. Originally, Mothering Sunday was a date when people returned to church or their homes. Therefore, it became a family day with children and parents reuniting.​​​
Nowadays, Mother's Day stands for celebration where children are showing some appreciation for their mum, whether through flowers, gift cards or some DIY treats to enjoy the special day together.
Mother's Day cupcakes in red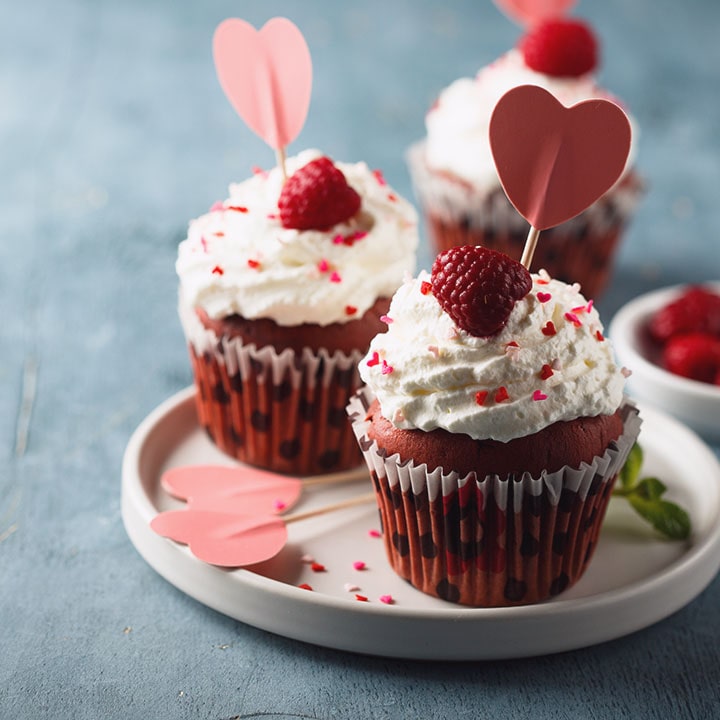 Ingredientes:
60g butter
1 egg
150g caster sugar
10g cocoa powder
beetroot juice or 20ml red food colouring
½tsp vanilla extract
120ml buttermilk
150g plain flour
½tsp salt
½tsp bicarbonate of soda
1½tsp white wine vinegar
300g icing sugar
125g cream cheese
Red Velvet Cupcakes
These cupcakes get their colour from the use of beetroot juice or food colouring. They are perfect for breakfast but can also be enjoyed with tea or coffee in the afternoon.​
Preparation:
Preheat the oven to 180°C. In the first bowl, put the dry ingredients into the bowl of a stand mixer and give it a whisk. In a second bowl, whisk together the wet ingredients, then add some beetroot juice or red food colouring. With your mixer running on low, add the wet ingredients to the dry mixture. Distribute the batter into the cupcake papers and bake for 15 to 20 minutes.
For the cream cheese frosting, start off by sifting the confectioner's sugar into a bowl. Cream the butter in a standing mixer on medium speed until it's smooth. Add cream cheese and beat together, then add the vanilla and salt. Slowly add the sifted confectioners' sugar in cups and mix until combined. For finishing you can decorate the cupcakes as you like.
Klarstein's stand mixers to prepare the best cupcakes:
Delicious churros for last minute Mother's Day gifts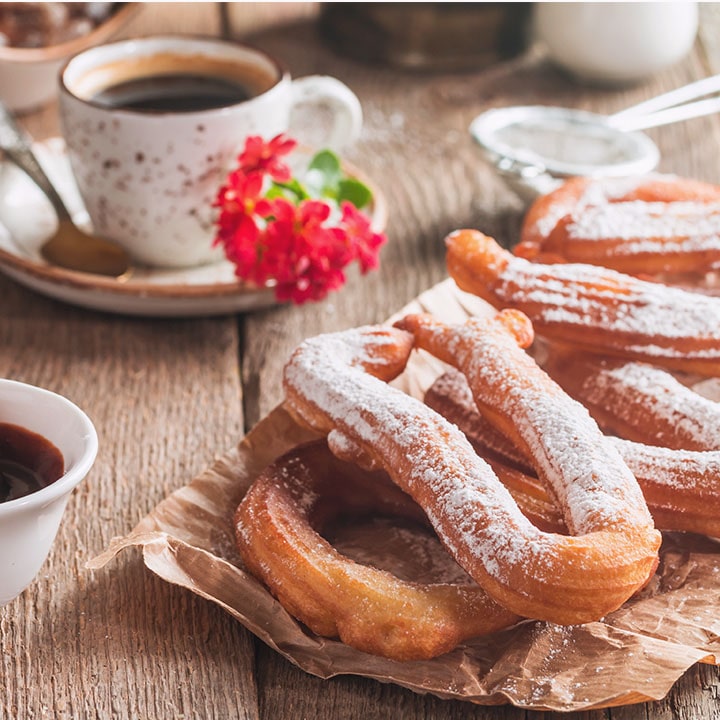 Ingredients for 4 people: ​
​1 cup water
1/3 cup butter
2 eggs
2 tbsp sugar
1/4 tsp salt
1 cup flour
1 tsp vanilla extract
1 tsp cinnamon
2 tbsp caster sugar
chocolate sauce
Homemade Churros
Master the art of deep-frying and serve a range of crispy delights by trying a fresh spin on churros and serving them with a thick and indulgent chocolate sauce – ready in just 20 minutes.​​
Preparation:
Spray baking sheet with oil. Add water, sugar, butter, salt to a pan and boil over medium-high heat. Add flour to the saucepan and stir until dough is smooth. Remove from heat and transfer the dough to a mixing bowl. Let cool for 3-4 minutes. Add eggs and vanilla extract to the bowl and mix it, then transfer to a piping bag. Refrigerate piped churros for 1 hour.
After, put churros into the air fryer basket and spray them with oil spray. Air fry at 200°C for 10 minutes until golden brown. When finished, toss to coat with sugar mixture and serve them with chocolate dipping sauce.
Klarstein's air fryers to make the best churros:
Brownie cakes as the ultimate Mother's Day treats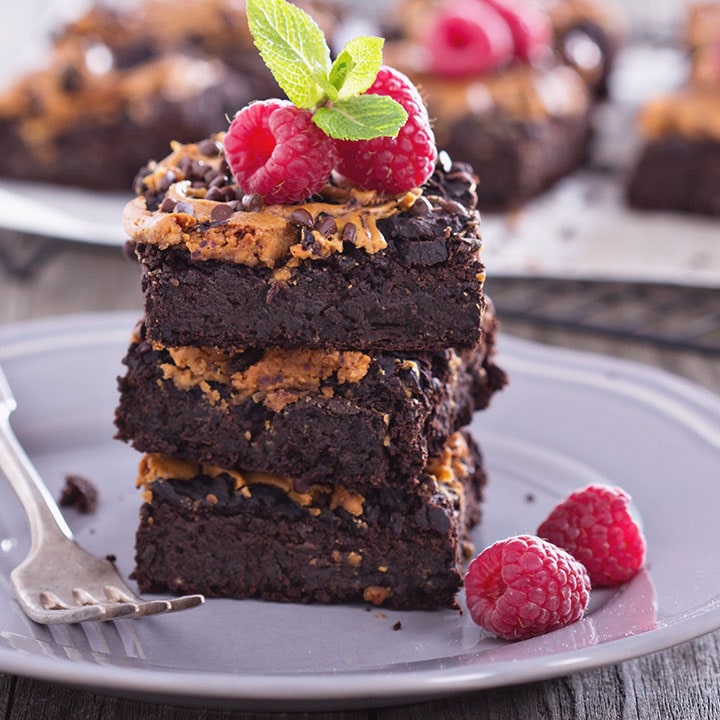 Ingredients for 4 people:​
185g creamy peanut butter
2 eggs
178g greek yogurt
60ml milk
1/4 tsp salt
1 tsp baking powder
200g sugar
40g rolled oats
40g cocoa powder
Peanut Butter Brownies
These homemade brownies are perfect for peanut butter lovers with lots of peanut butter swirled throughout the chocolate brownie batter – a combination to make irresistible treats.​​
Preparation:
Preheat the oven to 180°C and spray the pan with cooking spray. Place all ingredients except for the peanut butter into a blender. Blend until the mix is smooth and oats are ground up. Pour batter into prepared baking dish. Microwave peanut butter for about 30 seconds. Drop melted peanut butter onto the batter. Bake for 20-25 minutes. When ready, brownies will be fudgy. Melt reserved chocolate and drizzle over the brownies. Place them in the fridge for 2 hours until cooled. To finish, cut into squares and enjoy!
Klarstein's kitchen helpers to bake the best brownies:
Classy Mother's Day gifts with an energy boost!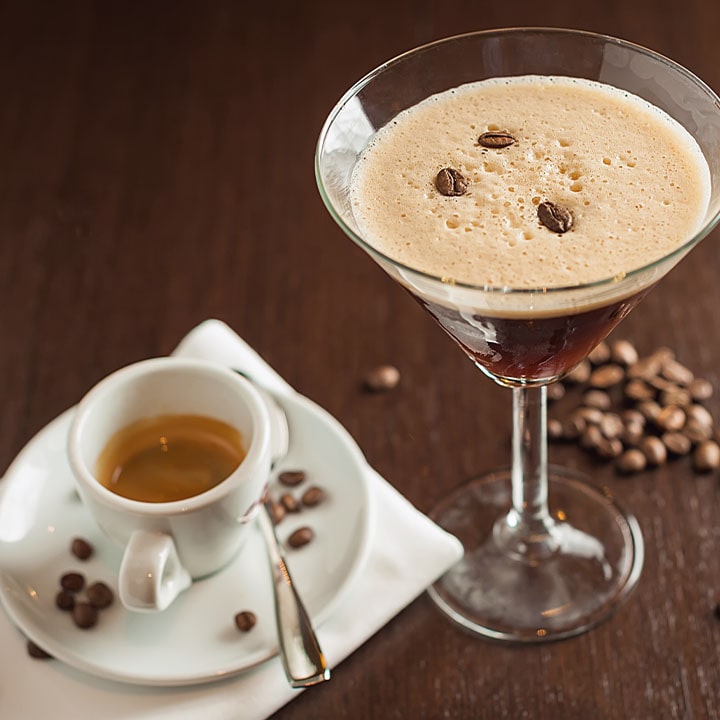 Ingredients for 2 people:​
100g golden caster sugar
100ml vodka
ice
50ml brewed espresso coffee
50ml coffee liqueur (e.g. Kahlua)
4 coffee beans
Espresso Martini
Try out The Espresso Martini cocktail to jolt you awake with its boozy powers combining vodka, espresso, coffee liqueur and simple syrup as the classy finisher for the perfect Mother's Day.​​
Preparation:
Prepare the espresso coffee beforehand and let it chill. When making the sugar syrup, put the caster sugar in a pan over medium heat and pour in 50ml water. Stir and bring to boiling, then allow the mixture to cool. Put 2 martini glasses in the fridge to chill. Once the sugar syrup is cold, pour 1 tbsp into a cocktail shaker along with a handful of ice, vodka, espresso, and coffee liqueur. Shake until the outside of the cocktail shaker feels cold, then strain into the martini glasses. If you like, garnish the espresso martini with coffee beans on top.
Klarstein's espresso machines for the best coffee experience: