Phantasma Gizeh Ethanol Fireplace
Phantasma Gizeh Ethanol Fireplace
Ready for shipping
Delivery time: 3 - 5 workdays
All purchases made between the 23st of October and the 30th of November 2023 can be returned till the 31st of January 2024.
60 day cooling off period
Free delivery, no minimum order
Top features
Tamed flames: stainless steel burner with 600 ml tank and compact dimensions
No need for flue: CleanFire atmosphere completely without smoke or odours
Romantic the whole evening: about 4 hours of burn time with a full tank
Product description
In the land of the pharaohs: the Klarstein Phantasma Gizeh bio-ethanol fireplace brings the fascination and romance of open flames to your home.
Let yourself be enchanted by the oldest power that has been tamed by mankind: the blazing fire. The Klarstein Phantasma Gizeh ethanol fireplace has been locked in a stainless steel cabinet to bring the mysteries of ancient Egypt to life in your living room. Not only can you enjoy the fire alone, as a couple or with friends and family, but thanks to the CleanFire principle you can also enjoy fire completely without smoke or odours. Instead of wood or coal, bio-ethanol burns here so that no flue or even an outlet is needed. 600 ml fit into the tank of the stainless steel burner and provide about 4 hours of blazing fire. An integrated extinguishing aid makes it easy to end the flame spectacle at any time. For the necessary safety and a stylish look of the fireplace, the housing is made of powder-coated stainless steel, which emphasises the fire with its simple pyramid shape and fits easily into both classic and modern living ambiences.
Myth of the pyramids: the Klarstein Phantasma Giza ethanol fireplace brings ancient Egypt to life with its flames.
Features
Download user manual
Fuel: bio-ethanol
Installation: freestanding
Max. burning time: approx. 4 hours
Minimum distance to combustible materials: 50 cm
Minimum cooling time until refilling: 30 minutes
Indoor fireplace for well-ventilated rooms
Material housing: stainless steel (black powder-coated)
Dimensions and Technical Details
Dimensions: approx. 50 x 43.5 x 13 cm (WxHxD)
Weight: approx. 2 kg
What will be delivered
1 x fireplace
1 x hook for gas cap
1 x funnel
English user manual (other languages: German)
Delivery & shipment
Ready for shipping Delivery time: 3 - 5 workdays
Your order will be delivered to the selected address per order. This address does not have to match the billing address. You can send the orders to your family, friends or office if you are not at home during the day. Your order is delivered by our specialist courier spedition to your chosen address. This address does not have to correspond with your billing address. Leave a telephone number with your order to guarantee the best possible delivery of the product. Delivery takes place free to kerbside. This item may be pre-ordered. Please note that, in this case, the delivery time may be up to 5 days.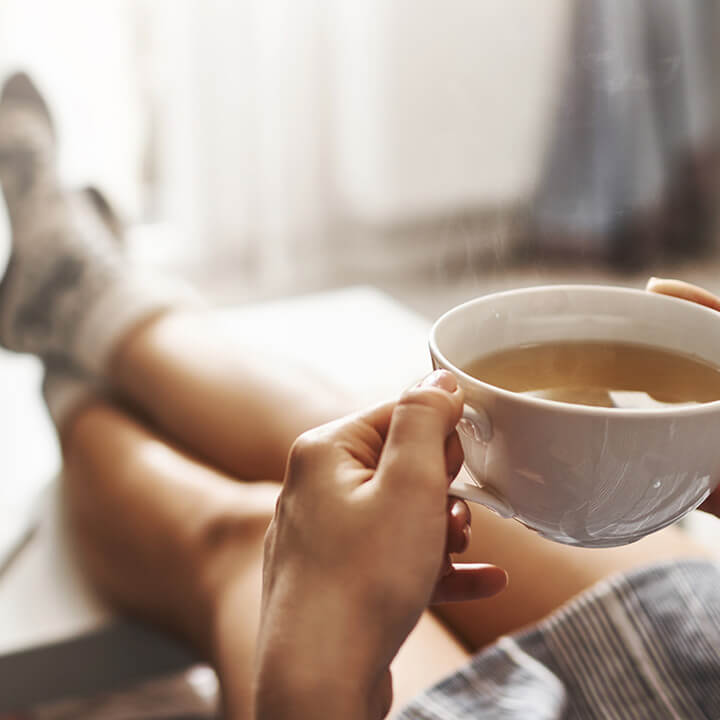 No review available for this item.
Customer reviews from other countries
Bisschen klein, aber soweit ganz toll
Bit small, but great so far
Sieht super aus und ist mE auch wertig verarbeitet und einfach zu bedienen. Einzig einen Stern Abzug gibt es für die Brenndauer. Auch bei vollem Tank (400ml) brennt das Feuer innerhalb von ca 80 min aus.. liegt wahrscheinlich an der recht grossen Flamme durch die große Öffnung am Brenner. Das ist doch Recht kurz da in der Beschreibung von 3-4std Brenndauer die Rede ist.... Davon abgesehen.. ein Hingucker und wir behalten ihn auf jedenfall
Looks great and is in my opinion also of high quality and easy to use. Only one star is deducted for the burn time. Even with a full tank (400ml), the fire burns out within about 80 minutes. This is probably due to the rather large flame through the large opening on the burner. That's pretty short because the description says 3-4 hours of burning time.... Apart from that... it's an eye-catcher and we'll definitely keep it
Preis-Leistungverhältnis ist bei dem Produkt sehr gut, jedoch wie auf den Fotos ersichtlich gibt es auch ein paar kleine Mängel. Die Schweißnähte bzw. Spaltmaße sind nicht perfekt bei genauerer Betrachtung, meist ist so ein Ethanolkamin weiter weg und man bemerkt es nicht sofort. Bei mir war der Kamin oben auf einer Seite gelocht und ich bin mir nicht sicher ob dies beabsichtigt ist oder eine Fehlkonstruktion. Falls der Hersteller bezüglich dessen mit mir Kontakt aufnehmen könnte wäre es toll. Ein Verbesserungsvorschlag wäre auf beiden Seiten kleine Glasscheiben zu montieren für einen besseren Schutz falls man mal etwas Ethanol verschüttet aber dies ist jedem selbst überlassen, kostet nicht viel und ist schnell selbstgemacht. Im Großen und Ganzen ein gutes Produkt, ich habe es noch nicht getestet bezüglich der Hitzeentwicklung und Brenndauer aber optisch macht es was her. Ich werde euch am laufenden halten wie sich der Kamin im Garteneinsatz schlägt.
The product is very good value for money, but as can be seen in the photos, there are also a few small defects. The weld seams or gap dimensions are not perfect on closer inspection, such an ethanol fireplace is usually further away and you don't notice it immediately. In my case, the chimney was perforated on one side and I'm not sure if this is intentional or a bad design. If the manufacturer could contact me about this that would be great. A suggestion for improvement would be to mount small panes of glass on both sides for better protection if you spill some ethanol, but this is up to you, doesn't cost much and is easy to do yourself. All in all a good product, I haven't tested it yet in terms of heat development and burning time, but it looks good. I will keep you up to date on how the fireplace performs in the garden.