Aristo Garden Lounger
185 cm
Garden lounger
51.5 kg
Ready for shipping
Delivery time: 7 - 10 workdays
60 day cooling off period
Free delivery, no minimum order
Top features
Ergonomically-shaped swing lounger for two people
Extra-wide deck surface and pillows out of woven plastic 4 x 4 cm
Weather-resistant and water-resistant - ideal for indoor and outdoor use
Product description
Weightlessly happy! The Blumfeldt Aristo swinging deck lounger lets you relax your soul.
Comfortably slip away. Make the garden, balcony or terrace your personal paradise for wellness and relaxation. This ergonomic lounger gives you a relaxing break from everyday life on celebratory evenings, weekends and holidays. The special curved shape relaxes both body and soul, helping you to recharge your batteries. Side holders serve as storage space for drinks, snacks and small accessories - ideal for extended sun baths, relaxing naps or while reading a good book. The extra-wide lying surface provides large amounts of space for up to two people, and invites you to relax and lie around. Thanks to the air-permeable fabric material, you can stay pleasantly cool even at high temperatures. The large weatherproof roof keeps strong sunlight out, so you can enjoy the lounger even on hot summer days. The solid construction is enhanced especially by the soothing rocking motion that gently guides you toward relaxation.
Stylish ease. The sturdy frame is made of tubular steel and is powder coated, making the comfortable lounger suitable for outdoor use without rusting. The cushion is made from weather-resistant easy-case PVC polyester fabric material. In addition to its skin-friendly properties, it is also UV resistant and extremely easy to clean: simply wipe away dirt with a damp cloth.
The Blumfeldt Aristo swing lounger can hold a weight of up to 200 kg, guaranteeing lasting pleasure and many pleasant hours in your own personal oasis.
Please note that the item is delivered as an assembly kit.
Features
Download user manual
Load-bearing capacity: max. 200 kg
Material: steel, PVC polyester fabric
Durable
Easy care
Fast drying
Skin-friendly
High tensile strength
Good colour fastness
UV-resistant
Dimensions and Technical Details
185 x 174 x 168 cm (WxHxD)
Weight: about 51.5 kg
What will be delivered
1 x device as assembly kit
English user manual (other languages: German)
Delivery & shipment
Ready for shipping Delivery time: 7 - 10 workdays
Your order will be delivered to the selected address per order. This address does not have to match the billing address. You can send the orders to your family, friends or office if you are not at home during the day. Your order is delivered by our specialist courier spedition to your chosen address. This address does not have to correspond with your billing address. Leave a telephone number with your order to guarantee the best possible delivery of the product. Delivery takes place free to kerbside. This item may be pre-ordered. Please note that, in this case, the delivery time may be up to 5 days.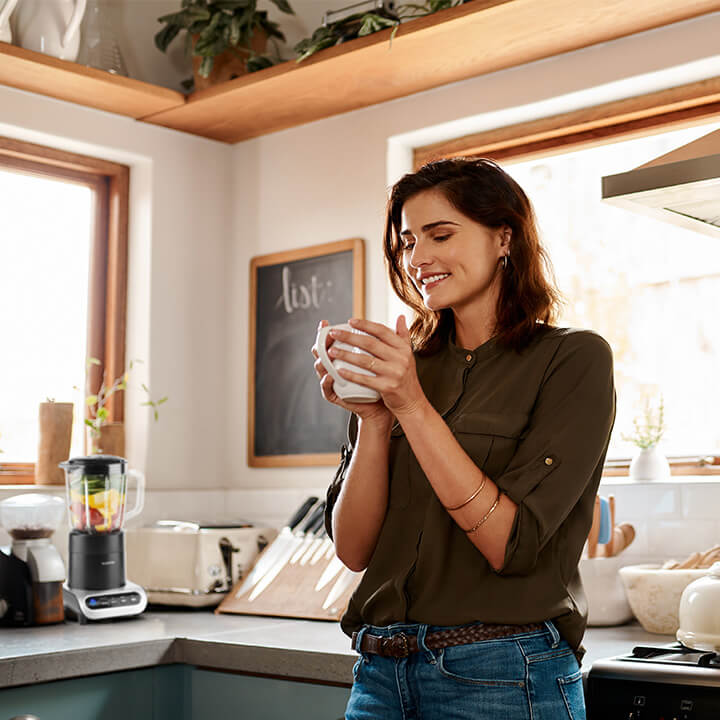 No review available for this item.
Customer reviews from other countries
Bin nicht ganz zufrieden. Die Schaukel an sich ist wunderbar. ABER : 1. War sie schlampig verpackt und damit an mehreren Stellen die Pulverbeschichtung zerkratzt. 2. Die Fusshalterung hält nicht laut Anleitung, da mussten wir nachhelfen und anschrauben. Schade
I'm not entirely satisfied. The swing itself is wonderful. BUT: 1. It was sloppily packed and the powder coating was scratched in several places. 2. The foot bracket does not hold according to the instructions, so we had to help and screw it on. A pity
Sie lässt sich gut zusammenbauen, einziger Mangel, die mitgelieferten Schrauben sind beim festdrehen schnell durchgedreht, also kaputt.
It is easy to assemble, the only flaw is that the screws supplied quickly snapped when tightened, so they broke.
Gutes Produkt aber leider gibt es keine Abdeckung dazu
Good product but unfortunately there is no cover for it
Diese Liege ist ansich sehr schön, wenn da nicht der Rost wäre, der sich schon nach kurzer Zeit zeigt. Habe den Verkäufer kontaktiert, der meinte, die Liege darf keiner feuchtigkeit ausgesetzt sein. Für mich nicht so ganz nachvollziehbar, da jeder Morgen mit feuchtem Wetter startet. Man solle eine Schutzhülle drüber tun, nur die passende bekommt man leider nicht!!!! Verkäufer ist aber entgegenkommend - kann die Liege kostenfrei zurückschicken und bekomme mein Geld zurück.
This lounger is very nice in itself, if it weren't for the rust that shows up after a short time. I contacted the seller who said the lounger shouldn't be exposed to moisture. Not quite understandable for me, since every morning starts with damp weather. You should put a protective cover over it, but unfortunately you can't get the right one!!!! But the seller is accommodating - I can send the lounger back free of charge and get my money back.
Die Liege kam mit aufgerissener Schachtel an.Haben alles Angeschaut,ohne Mängel.Aufbau ging zu zweit recht gut.Nur die Querstrebe im Fußbereich ist nutzlos,nur zum stecken,viel immer wieder runter.Mit Bohren und Schrauben haben wir das Problem gelöst.Allerdings fehlte eine Querstrebe unter der Sitzfläche.Ist superbequem zum Liegen.Für den Preis aber in Ordnung.Freuen uns auf den Sommer
The lounger arrived with the box torn open. We looked at everything, with no defects. Assembly went quite well with two people. Only the cross brace in the foot area is useless, only to be stuck, a lot always down. We solved the problem with drilling and screws. However A cross brace was missing under the seat. It's super comfortable to lie on. But for the price it's okay. Looking forward to summer
Kam schon mit deutlichen Kratzspuren an. Würde ich nicht wieder kaufen. Andere Gartenartikel in ähnlichem Preisniveau waren deutlich besser verpackt.
Arrived with clear scratch marks. I would not buy again. Other garden items at a similar price level were packaged much better.
Total leicht zu zweit aufzubauen. Sehr gutes Material. Die liegefleche ist sehr robust und wirklich bequem. Wir sind total begeistert! Kann ich jedem empfehlen!
Totally easy to set up with two people. Very good stuff. The mat is very sturdy and really comfortable. We are totally excited! I can recommend to everyone!
Die Liege kam in 2 Paketen geliefert. Der Aufbau ist nur zu mindestens Zweit zu bewältigen, dann aber innerhalb von gut 1,5 std zu schaffen. Die Bedienungsanleitung ist gut erklärt und lässt daher kaum Fragen offen. Einzig die Tatsache, dass die Strebe im Fußbereich nur gesteckt und nicht festgeschraubt wird, ist ein Kritikpunkt. Ansonsten super zufrieden und bereits den ersten entspannten Tag darin verbracht. Uneingeschränkt empfehlenswert!!!
The bed came in 2 packages. The construction can only be done with at least two people, but then it can be done within a good 1.5 hours. The operating instructions are well explained and therefore hardly leave any questions unanswered. The only point of criticism is the fact that the strut in the foot area is only plugged in and not screwed tight. Otherwise super satisfied and already spent the first relaxing day in it. Unreservedly recommended!!!
Beim Aufbau der Liege ist es einfacher wenn man zu zweit ist. Die Liege macht einen guten stabilen Eindruck. Wir benutzen diese nun schon einige Tage und es macht einfach Spaß in ihr zu liegen. Würde ich jederzeit wiederkaufen!
When setting up the lounger, it is easier if there are two of you. The couch makes a good stable impression. We've been using it for a few days now and it's just fun to lie in it. I would buy again anytime!