Pure Blizzard 3 2G Air Conditioner
Black
Mobile air conditioner
Ready for shipping
Delivery time: 7 - 10 workdays
60 day cooling off period
Free delivery, no minimum order
Selected reviews from the German press
Top features
3-in-1 device: air conditioning, dehumidification and ventilation
Discharge air with the exhaust hose: delivery includes window sealing
Powerful: 7,000 BTU / 2.1 kW cooling capacity for rooms from 21-34 m²
Product description
The Klarstein Pure Blizzard 3 2G air conditioning system ensures clear, cool room air on hot summer days and, with its fan and dehumidifier, provides a pleasant room climate. The Klarstein device impresses with a powerful yet economical compressor for air cooling. 7000 BTU / 2.1 kW cooling capacity or corresponding 808 W power consumption give the Pure Blizzard 3 2G energy efficiency class A and make it a device suitable for continuous operation.
Using the control panel at the top, the air conditioner can be set as desired. This allows you to freely choose from 17-30 ° C for the temperature control of the rooms - depending on whether you prefer something warmer or colder. In addition to cooling, a fan can be activated at two speeds to optimally distribute the air in the room. The outflow direction can be regulated via the horizontal and vertical slats. An air dehumidifier can also be switched on, which quickly removes excess water from moist room air and collects it in an integrated water tank. As soon as it is full, the dehumidifier is deactivated and a warning LED warns of the need to empty it.
The timer function of the Klarstein air conditioning system can be used so that the device switches itself off after a set operating time or switches on after the set period. For example, you can program the Pure Blizzard 3 2G to find your home in a well-tempered state after a hot working day without having to run the air conditioning system all day. All functions can also be conveniently controlled using the enclosed remote control.
Thanks to the fixed rollers, the air conditioning system can be easily moved and can therefore be used in a variety of ways.
Features
Download user manual
Cooling capacity: 7,000 BTU / 2.1 kW
Power consumption: 808 watts
Recommended room size: 21 - 34 m²
Min. operating noise: 50
Max. operating noise: 56
Simple control panel for gradual temperature selection
Adjustable fan speed (high or low)
Accurate temperature display
24h timer for automatic switching on and off
Timer adjustable by the hour
Sleep mode function: continuous and constant temperature regulation for low operating noise
Standby mode
On / off switch directly on the device
Water level indicator
Long range of the cooled air flow
Manually adjustable horizontal and vertical slats for the blowing direction of the air
Flexible, extendable exhaust hose
Refrigerant: R290A
4 fixed floor rollers
Colour: black
Power supply: 230V, 50Hz
Dimensions and Technical Details
Dimensions: 30 x 76 x 31cm (WxHxD)
Exhaust hose max. length: 1.5 m
Weight unit: about 21.8 kg
Weight mounting kit: about 0.95 kg
What will be delivered
1 x device
1 x remote control
2 x 1.5V AAA batteries
1 x exhaust hose
1 x window seal for sliding windows
1 x window seal for bottom hung window
Operating instructions in English (other languages: German, French, Spanish, Italian)
Delivery & shipment
Ready for shipping Delivery time: 7 - 10 workdays
Your order will be delivered to the selected address per order. This address does not have to match the billing address. You can send the orders to your family, friends or office if you are not at home during the day. Your order is delivered by our specialist courier spedition to your chosen address. This address does not have to correspond with your billing address. Leave a telephone number with your order to guarantee the best possible delivery of the product. Delivery takes place free to kerbside. This item may be pre-ordered. Please note that, in this case, the delivery time may be up to 5 days.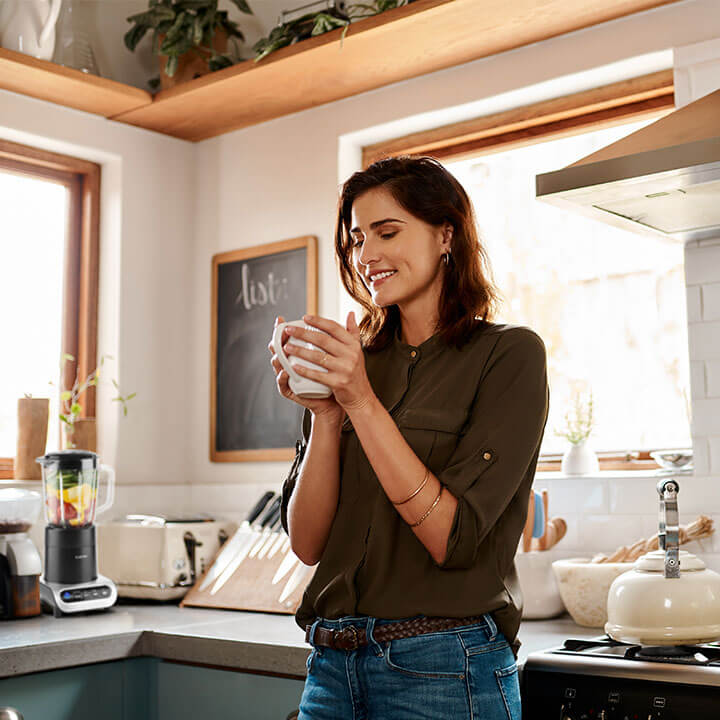 Cools the room down significantly. The bedroom i'm using it in is 16 feet long by 9 feet wide and 9 feet high. And i'm not even blocking up the window as neither of the window kits fit. So i just have the hose hanging outside the window for now until can find or make a window kit. Today was 27C (80F) outside and quite a bit hotter on the inside. I had it running for 4 hours and it dropped the temperature quite a lot to the point my bare arms and feet felt a bit cold. When leaving the room and entering the hallway you can feel there is a big difference in temperatures, with the hallway being hot and the bedroom being cool. The temperature on the machine now says 18C (64F) after 4 hours of use. If you sit in front of this machine you will feel cold pretty quickly as it blows out ice cold air. It has 2 air con speed modes low and high. Also a dry option to dry the air. And a standard fan option. Although because this has a hose out the window it will act better than a normal fan as it will still suck up the hot air into the room and dispense it out of the window via the hose. It has vents on the front that you can manually adjust to make the air blow left and right and up and down. The unit does need to be drained eventually. It will beep and an icon will flash to let you know it is full. I've had this running over 2 days now and it still doesn't need emptying. I can see emptying it being a bit difficult for older people as the unit weighs over 20KG and to drain it you need to pull at plug at the bottom of the machine and find something to tip it into to empty it. So bare that in mind if you are elderly or not eaten your spinach. It has 3 dust vents that simply slip out to clean and slot back. Those are easy enough. The hose is very easy to attach, just flip a plastic clamp, slot the hose in and flip the clamp back. The hose is also plenty long enough to reach up and out of the window. Noise wise its a bit loud. I had to turn my TV up a few notches to hear it it, but it's acceptable. I could easily sleep with it on. Build quality is alright. It has rollable wheels on the bottom to wheel it around and rolls just fine on carpet. It can make a few creaky plastic noises as you move it around though. But in general it is pretty good build quality. My only big gripe is that on the website the unit looks like its matt black. But in reality it is gloss black. Gloss plastic is a fingerprint magnet and a nightmare to keep looking clean. As soon as you touch it it's covered in fingerprints and they are not easy to wipe off. So if you are a bit OCD that may bother you some. It's a silly idea using gloss plastic on any electronics. It comes supplied with 2 window kits but neither are any good for UK windows. The hard plastic kit is for sliding windows and the plastic bag kit with double sided velcro that you stick around the window frame is way too big. But i've had the idea of buying a sheet of clear perspex cut to the size of the window frame and then sticking it in place with the double sided sticky velcro, then cutting a hole in one corner for the hose to stick out of. That won't cost much do get done at all. It also has a little remote and batteries but i haven't used that at all. Seems alright though. In regards to shipping it arrived from Germany to England within 5 days. So it arrived on time. The courier also left it in a safe place for me as i requested. Packaging was alright, not the best not the worst. A fairly big box where they had slotted it over the top of the unit to save them lifting them into the boxes, then tapping the bottom of the box up. So when picking it up be careful the bottom of the box doesn't drop out. That's pretty much it i think. I've tried to give as much detail as i can to help you potential buyers out there who may be taking a cheeky little peek at these units. So far i'm happy with it. This bedroom is normally like an oven because it has 2 big double glazed windows and the sun rises and shines on them until about 2pm in the afternoon. This air con unit has made it very cool and much more comfortable. I just hope it lasts me a long while. Bye. =)