Kraftwerk Eco Smart 11 Air Conditioner
Air conditioner
Anthracite
Cooling performance:
Main colour:
Low stock - order quickly!
Delivery time: 7 - 10 workdays
60 day cooling off period
Free delivery, no minimum order
Product description
Full power for cool temperatures: enjoy the many functions of mobile freshness with the Klarstein Kraftwerk Eco Smart 11 air conditioner .
The Klarstein Kraftwerk Eco Smart 11 air conditioner provides the perfect feel-good climate in living or working rooms. The powerful cooling compressor with 11,500 BTU or 3.3 kW in energy efficiency class A+ is ideally suited for rooms from 35 to 59 m² in size. Here, the Kraftwerk with 3-in-1 efficiency clearly stands out as an air conditioner, fan and dehumidifier, cooling interiors to pleasant temperatures between 18 and 32 °C on hot days. The built-in fan reliably distributes the cooled air throughout the room with 3 power levels, while the dehumidification function filters up to 33.5 l of moisture from the air in one hour. With its working noise of only 50 dB at the lowest level, the Kraftwerk is also ideally suited for use in rooms that require low noise levels.
With the Klarstein app and a connection to the WLAN, the Kraftwerk Eco Smart 11 can be easily operated via smartphone, while the top-side control panel ensures simple manual control. The supplied remote control also opens up the possibility of leaning back comfortably and operating from a distance. Thanks to the self-cleaning titanium dioxide filter with UV radiation for air purification, odour neutralisation and disinfection, the air in your room is not only at a pleasant temperature throughout, but also wonderfully clean. For quick installation, the Klarstein Kraftwerk Eco Smart 11 air conditioner also comes with a sealing set for tilting windows. The exhaust air hose, which can be extended to 1.5 m, and the smooth-running floor castors facilitate both the choice of location and the relocation of the air conditioner.
With the Klarstein Kraftwerk Eco Smart 11 air conditioner, you can always keep a cool head even on hot days.
Features
Download user manual
Compression cooling
Cooling capacity: 11,500 BTU (3.3 kW)
Adjustable fan speed: low / medium / high
Temperature adjustable by degrees between 18 and 32 °C
Possibility of app control via WiFi and Klarstein app
Turbine type air outlet
Effective area: approx. 35 - 59 m²
Max. air flow rate fan: 388 m³/h
Dehumidification capacity: 33.5 l/h
Noise level: 50 dB min. / 65 dB max.
Programmable timer up to 24 h in 1 h steps
Self-cleaning titanium dioxide filter with UV irradiation
Possible to connect a permanent drainage system (drain hose included)
On/off switch on the unit or on the remote control
Power consumption: 1060 watts
Refrigerant: R290 / 240 g
Power supply remote control: 1 x CR2032 battery (button cell not included in delivery)
Power supply: 220 - 240 V~ | 50 Hz
Dimensions and Technical Details
Dimensions: approx. 35 x 83 x 38 cm (WxHxD)
Exhaust air pipe length: approx. 150 x 15 cm (LxØ)
Length power cable: approx. 200 cm
Weight: approx. 31 kg
What will be delivered
1 x air conditioner
1 x remote control
1 x window sealing set for bottom-hung windows
1 x exhaust air hose incl. connectors
1 x water drain hose
Multilingual user manual
Delivery & shipment
Low stock - order quickly! Delivery time: 7 - 10 workdays
Your order will be delivered to the selected address per order. This address does not have to match the billing address. You can send the orders to your family, friends or office if you are not at home during the day. Your order is delivered by our specialist courier spedition to your chosen address. This address does not have to correspond with your billing address. Leave a telephone number with your order to guarantee the best possible delivery of the product. Delivery takes place free to kerbside. This item may be pre-ordered. Please note that, in this case, the delivery time may be up to 5 days.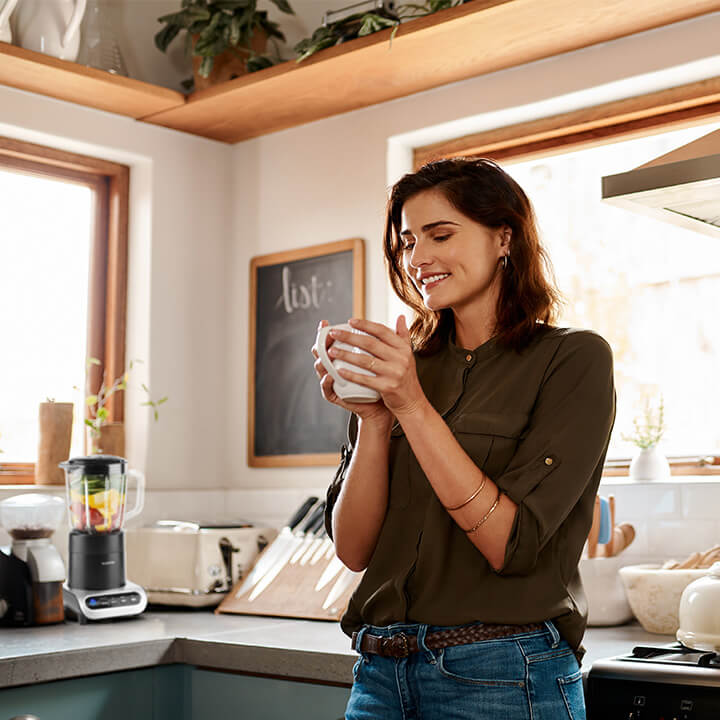 I thought I would devote more time here to app connectivity.
First of all, the app is simple, you always get a connection to the device 99% of the time. Takes max 2-3 sec even with weak internet performance.
I can rate the app with 5 stars. The functionality with 4.

What you can do. See pictures
- timer for switching on and off
- create specific times or schedules at which the unit is always switched on or off.
- switch the unit on and off and operate it from a distance. (For example, if you are driving home, quickly switch it on so that it is cool)

What you cannot do.
- when planning for on and off, you can set which mode and wv degrees, but not the wind strength (which also means volume). For example, if you want the unit to switch on at 3 a.m., you cannot set it to run at the lowest wind level, so that you are not woken up immediately by the volume.
- adjust the air nozzles upwards so that you are not always illuminated.

As for the cooling capacity, I have the unit with 12,000BTU is really strong.

Conclusion:

Plus:
- easy to operate
- very easy to operate via app
- cooling capacity also top
- Very nice to look at. (Great design)
- with integrated thermometer

Minus:
- no adjustability of the nozzles, especially e.g. upwards, would be desirable.
- a few functions are missing in the plan setting
It lives up to its name.
This air conditioner really has power!
It's very cool in the bedroom and can be controlled with the app on the phone.
Turn it on an hour before bedtime and enter a cool bedroom.
Delightful!
The sound is manageable, there is also a sleep mode.
Everything is of solid quality.
Kraftwerk Smart is super made for larger rooms and that's why we chose it.
The connection with the plug is self-explanatory. There are also instructions in the manual that are easy to understand. It does take up some space, but still not that much. However, the beautiful design compensates for this. I am happy. Different levels can be set. This way you can also vary quickly and easily. Cool and therefore all points.
This product is really a good air conditioner. There were no delays in delivery. I really liked the colour of this product. It fits in my room and is quietly good. The gadget is also a little noisy, but the cooling is really good. I am very impressed with such a portable air conditioner. It has a wheel on the bottom that makes it easy to move from one place to another. The airflow speed is really good. I would definitely recommend this product to all my friends. Thank you!
we have a relatively open living room with many windows and therefore it is always very warm there in summer. Nevertheless, the system manages to cool the almost 45 square metres quite quickly. The power consumption is also within reasonable limits. Unlike the other devices, which you can buy cheaply, this is a real air conditioner and doesn't work with ice cubes and stuff. But you also notice that, because there is a completely different performance behind it. The design is also ok - of course the device also takes up space, but it's okay. we find it good and are satisfied.
The price-performance ratio is super, the cooling performance is convincing, even with the window insert. We use the unit in the bedroom to cool the room before we go to sleep. Therefore, the volume is not relevant for us. The bedroom is under the roof.
We are super satisfied.
Thank you very much!
My small attic flat is cooled down by several degrees in less than an hour. This is the perfect system for longer hot spells in which it does not cool down at night.
The noise level is acceptable for the purpose and the monoblock construction.
The remote control rounds things off perfectly.
Looks like a cool speaker box.
Even though I haven't used the air conditioner much this year, I wouldn't want to do without it. It cools down our flat very well when it runs on a low setting throughout the day.
we don't use it at night because I'm used to having it very quiet and the noise bothers me a lot.
This air conditioner really makes for a cool climate and therefore a good climate. It also runs very quietly, which I personally find very pleasant. It's already completely assembled, so just plug it in and you're ready to go. The condition is explained in the instructions. It's also very simple - you can't really go wrong. I also find it positive that it does not consume so much energy now. Gearde in this day and age, this is very important.
This air conditioner is just perfect.... Quiet, easy to use, super well packaged, I am very happy with this purchase and am looking forward to the big heat.
Quick installation, fast connection to the WLAN,
Noise level OK, cooling performance good and as expected.
This air conditioner is by far the best I have ever bought.
Not only does it look super good in the living room, it is also very powerful. Within a few minutes of work, it has the whole living room fresh with the assigned temperature. It is possible to set preferences with the remote control and even better with the Klarstein app, which is super cool. It is light and easy to move.
Everything is great! It's perfect for summer, really helps. It is very easy to control. It is not too loud. I am satisfied with the purchase.
This time we opted for a small power pack to enjoy the warmth more comfortably at home in summer. For us it was important that you can operate it with your mobile phone.
At first we were really sceptical, but honestly we are very positively surprised. Connection established directly and in use without any problems.
The cooling power is extreme. Within no time at all, our large living room has been cooled down. There are also no unpleasant odours. The window sealing set, the castors on the unit and the excellent design round it off.
Satisfied all round! - maximum rating deserved and justified!
The air conditioner is also good for dehumidification in the house. Especially now in winter when you also have to dry the laundry indoors, I think it's very important and helpful
we really don't have a problem with mould or anything like that. The operation works without problems. You can read everything in the instructions. This is also written in such a way that it is easy to follow. Because you can use it in so many different ways, it is really very practical.
Above all, very punctual delivery, came even earlier than the specified time. Very powerful, 10,000 BTUs, energy efficiency class A and suitable for rooms up to approx. 60 m².
Currently tested in warm-up and works great. Can be used in climate, fan or dehumidification mode. It is also very quiet, which is no small thing. Equipped, of course, with a remote control, an on/off timer programmable up to 24 hours, a set for sealing tilting windows and a 1.5 m long removable air outlet pipe.