IR-190 WD Internet Radio
USB, WiFi
Bluetooth, USB, WiFi
1
Ready for shipping
Delivery time: 3 - 5 workdays
60 day cooling off period
Free delivery, no minimum order
Selected reviews from the German press
Top features
Musical variety: Wi-Fi port for wireless access and reception of over 15,000 radio stations worldwide
Multi-talent: BT for connecting to smartphones &tablets
Outstanding: excellent stereo sound and saturated bass
Product description
With the Internet Radio IR-190 auna takes the concept of the world radio receiver to another level. Integrated in the local WiFi network it creates access to thousands of radio stations scattered all over the world. Regardless of whether you're a rock, pop, Jazz or classical music fan, with the IR-190 you will be guaranteed to find a station that caters to your taste or mother tongue. The compact radio boasts up to 250 memory slots for your favorite stations which can be managed via its digital display or a computer within the network.
The auna IR-190 can access available media data bases via the wireless connection to the home network and stream MP3-, WMA- and FLAC audio files. In the same fashion it can recognize DLNA -equipped devices and replay their titles. Thanks to BT the auna IR-190 Internet Radio can also be connected wirelessly to smartphones, tablets, PC's and other media.
For cable-supported connections the radio posesses a 3.5 mm AUX-input jack, thus allowing access to further media data bases. In the absence of internet or a different source of music, the IR-190 can receive ordinary FM stations, of which up to 20 can be stored separately for your convenient selection.
Both, the integrated CD-player, as well as the USB port can play MP3 files as well as other formats. For your audiophile arrangement the auna unit boasts an equalizer function that allows the adjustment of sound playback according to your taste preferences. An additionally featured earphone port in a 3.5 mm jack format grants audio pleasure at every volume level without bothering neighbors or colleagues.
The internet radio can be operated either via the intuitive keypad on the unit itself or conveniently from your sofa via the included remote control . APP operation from your smartphone is also possible. All settings can be followed on the unit display by this method. If you like to listen to music in your bed in the evening, you can also set the sleep timer that turns the IR-190 off automatically. To help you get up in the morning, the radio features a settable wake-up time. For the nap in between you can use the nap timer that sets off a wake-up signal after a 5 to 120 minute countdown.
The exquisite wood-casing retro design with a mirrored front effortlessly blends the auna IR-190 Internet Radio with any leasure- and work ensemble. Its compact shape makes it easy to find a suitable space for it even on small bed stands, shelves or desks.
Available colors: black, walnut (item 10032013)
Features
Download user manual
Ports: AUX IN, USB, headphones, 3.5 jack
Output: 2 x 8 watts RMS
Wi-Fi 802.11 b/g/h, BT, UPnP
Reception of over 15,000 radio stations worldwide
Stereo speaker system
CD-player
USB formats: WMA/MP3/FLAC/WAV
Timer, alarm, nap function
FM radio
Equalizer
Remote control
7.1 cm (2.8") LCD Screen
Power supply: 220-240 V~| 50/60 Hz
Dimensions and Technical Details
Measurements: approx. 38 x 14 x 18 cm (WxHxD)
Cord length: approx. 150 cm
Weight: approx. 3.6 kg
What will be delivered
1 x internet radio
1 x adapter
English instruction manual ( other languages: German)
Delivery & shipment
Ready for shipping Delivery time: 3 - 5 workdays
Your order will be delivered to the selected address per order. This address does not have to match the billing address. You can send the orders to your family, friends or office if you are not at home during the day. Your order is delivered by our specialist courier spedition to your chosen address. This address does not have to correspond with your billing address. Leave a telephone number with your order to guarantee the best possible delivery of the product. Delivery takes place free to kerbside. This item may be pre-ordered. Please note that, in this case, the delivery time may be up to 5 days.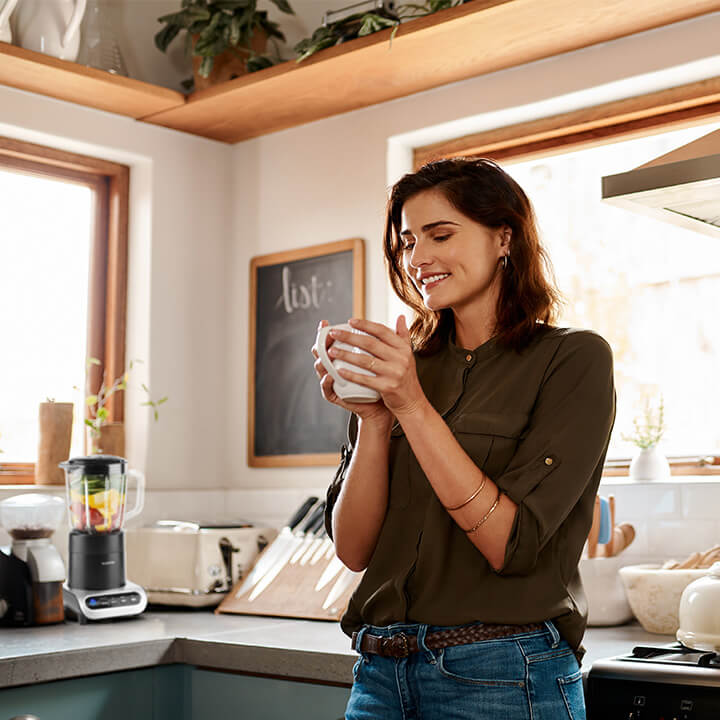 No review available for this item.
Customer reviews from other countries
Das war wohl ein Softwareproblem. Netzstecker ziehen. 10 Sekunden warten und die CDs konnten anschließend wieder gelesen werden. Etwas umständlich zu bedienen, tat aber bis zum Problem mit den CD Spieler, was es sollte. Gute Weckerfunktion.
It was probably a software problem. pull out the mains plug. Wait 10 seconds and the CDs could then be read again. A bit awkward to use, but did what it was supposed to until the problem with the CD player. Good alarm function.
einfachste handhabung selbserklärend alles super
simplest handling self-explanatory everything super
Supergerät, leicht zu programmieren, toller Klang, einfache Bedienung.
Super device, easy to program, great sound, easy to use.
alles ok bin zufrieden
everything ok am satisfied
Hab gestern das auna ir-190 erhalten. Hab für die Küche ein Internetradio gesucht. Funktioniert tadellos Und ich bin begeistert von dem Klang. Es hat Bums und klare Töne. Ich kann es absolut empfehlen.
Received the auna ir-190 yesterday. I was looking for an internet radio for the kitchen. Works perfectly and I love the sound. It has bang and clear tones. I absolutely recommend it.
Die Anlage ist empfehlenswert, wenn man sie aufstellt, einschaltet und so benutzt. Leider kann man keien externen Lautsprecher anschliessen, weder per Kabel noch per Funk, also ist das Gerät nicht geeignet als Kern einer Mehrraum-Beschallungsanlage.
The system is recommended if you set it up, switch it on and use it like this. Unfortunately, you can't connect external loudspeakers, neither by cable nor wirelessly, so the device is not suitable as the core of a multi-room PA system.
WLAN einwandfrei. Habe das Radio in der Küche. Perfekt So viele Sender, ich kann mich garnicht entscheiden.
WiFi flawless. Got the radio in the kitchen. Perfect So many channels, I can't decide.
Das Gerät gefällt mir. Der optische EIndruck ist gut (saubere Verarbeitung). Der haptische Eindruck lässt teilweise, beispielsweise beim Drehen des Volumeknopfes, nicht unbedingt High-End-Assoziationen aufkommen, aber das Gesamtpaket in Relation zum Preis überzeugt. Ich wollte Internet-Radio, CD-Laufwerk, USB-Port, Bluetooth, AUX-in – und das verbunden mit einem guten Sounderlebnis. Genau das bietet die Anlage. Der eingebaute Equalizer mag ein bisschen grobmotorisch abgestimmt sein, bietet ein paar Presets à là Jazz, Pop Rock usw., erlaubt aber darüber hinaus auch eine individuelle (abspeicherbare) Einstellung. Das ist gut, weil ich die Voreinstellungen nicht sehr überzeugend finde. Zu viel Bass, zu wenig Bass, zu leise, zu mittig usw. In jedem Fall erlaubt die Anlage mit ihren 2 x 8 W einen volumigen, auf Wunsch auch durchaus druckvollen Sound. Meine Küche (22 qm) lässt sich damit mühelos beschallen. Zur Haltbarkeit kann ich nach wenigen Wochen Nutzung natürlich nichts sagen. Trotzdem: Kaufempfehlung.
I like the device. The visual impression is good (clean processing). The haptic impression does not necessarily give rise to high-end associations, for example when turning the volume knob, but the overall package is convincing in relation to the price. I wanted Internet radio, CD drive, USB port, Bluetooth, AUX-in - and all that combined with a good sound experience. This is exactly what the facility offers. The built-in equalizer may be tuned with a bit of coarse motoring, offers a few presets à la jazz, pop rock, etc., but also allows an individual (storable) setting. That's good because I don't find the presets very convincing. Too much bass, too little bass, too quiet, too central, etc. In any case, the system with its 2 x 8 W allows a voluminous, and if desired, powerful sound. My kitchen (22 sqm) can easily be filled with sound. Of course, I can't say anything about the durability after a few weeks of use. Nevertheless: buy recommendation.
Ich bin gespaltet was dieses Gerät betrifft. Einerseits es sieht gut aus, hat viele Funktionen und wirklich gute Preis/Leistungsverhältnis. Von andere Seite-ACHTUNG - Tonqualität. Es ist irgendwie schlecht konstruiert und Lautsprecher knistern. Es ist nicht dramatisch - Ton muss ziemlich leise eingestellt sein (so bis 10 von 30 es ist noch hörbar) und du musst maximal 1-2 meter von Gerät sein um es zu hören, es ist aber immer da. So, wenn Musik etwas lauter ist und es gibt nicht viele Passagen ohne Musik- Mann kann es ganz vergessen. Aber falls du ganz leise ein klassisches Konzert am ruhigen Abend hören möchtest es könnte unerträglich sein. So es ist je nachdem wozu du es brauchst. Ich habe erstes Gerät zurückgeschickt, weil ich dachte, es ist etwas kaputt, aber zweite ist (fast) genauso. Schlussendlich ich habe den zweiten behalten für meine Zwecke es ist gut genug.
I'm divided on this device. On the one hand it looks good, has many functions and really good value for money. From the other side-WARNING - sound quality. It's kind of poorly constructed and speakers crackle. It's not dramatic - sound has to be pretty low (so 10 out of 30 it's still audible) and you have to be within 1-2 meters of the unit to hear it, but it's always there. So when music is a bit louder and there aren't many passages without music - you can forget about it. But if you want to quietly listen to a classical concert on a quiet evening, it might be unbearable. So it depends on what you need it for. I sent the first unit back thinking it was a bit broken, but the second is (almost) the same. In the end I kept the second one for my purposes it's good enough.
super gerät tut was es soll.
great device does what it should.
Die Verpackung war perfekt und die Lieferung innerhalb von 24 Stunden. Das Design aus Holz kombiniert auf einzigartige Weise Retro- und moderne Stile. Die Funktionen sind genau das, was ich erwartet hatte, und selbst wenn es für ein Internetradio etwas teuer ist, ist dies ein luxuriöses Gerät, das ich schon lange zu Hause haben wollte. Ich bin total zufrieden
The packaging was perfect and the delivery within 24 hours. The wooden design combines retro and modern styles in a unique way. The features are exactly what I expected and even if it's a little pricey for an internet radio, this is a luxurious piece of equipment that I've wanted to have in my home for a long time. I'm totally satisfied
Die Lautstärke lässt sich nur in größeren Sprüngen regeln, zu leise oder zu laut.
The volume can only be adjusted in larger jumps, too quiet or too loud.
Wir haben das Produkt mittlerweile seit 1 Monat in Betrieb und sind sehr zufrieden damit. Klang, Lautstärke usw sind voll in Ordnung für den Alltagsgebrauch ( Hintergrundmusik, Radio hören etc.) Preis-Leistungs-Verhältnis passt voll.
We have been using the product for a month now and are very satisfied with it. Sound, volume, etc. are perfectly fine for everyday use (background music, listening to the radio, etc.) The price-performance ratio is perfect.