Areal Nobility 5.1-Channel Surround System
Areal Nobility 5.1-Channel Surround System
Ready for shipping
Delivery time: 3 - 5 workdays
60 day cooling off period
Free delivery, no minimum order
Top features
Highest design requirement: elegant black SCD Home Cinema System with chrome and copper accents
Right in the middle of the sound: powerful 5.1-channel subwoofer speaker system, four stand and one centre speaker
Powerful sound: 5.25" subwoofer with 35 watts and five 3" satellites each with 17 watts for 120 watts of RMS total power
Product description
Right in the middle of the sound: with the auna Areal Nobility 5.1-channel surround system you can sit in the middle of the cinema and experience films, music or video games even more intensively than ever!
The technical focal point of the home theatre system is the active subwoofer, which directs and drives the five satellite speakers. The 5.25" bass reflex subwoofer, in conjunction with the satellite speakers consisting of four stands and a centre, produces a round, room-filling overall sound with 120-watt RMS overall performance.
The connection-friendly auna Nobility 5.1 system gets its sound from a wide variety of sources. The surround system communicates with portable data carriers such as USB sticks and SD cards for uncomplicated access to MP3 titles via the front-mounted USB and SD ports. The Bluetooth 3.0 interface enables wireless streaming via smartphone, tablet or laptop. Audio components of all kinds, such as computers, CD and MP3 players, can be connected to the Auna Area Nobility via the AUX input. The 5.1 input set takes on the surround sound of DVD players and Blu-ray players.
The speaker chaining is wired and can be accomplished very easily. Menus and sound settings can be adjusted via the supplied remote control.
Visually, the auna Areal Nobility surround system boasts an elegant overall design that blends seamlessly with and enriches most furnishing styles: the speakers are distinguished by their black, high-gloss fronts and skillful chrome and copper highlights.
Real cinema feeling in the living room: with the auna Areal Nobility 5.1 home cinema system, you are right in the middle of the sound!
Features
Download user manual
Subwoofer connectors: 1 x USB port, 1 x SD memory card slot, 1 x RCA AUX input (L / R), 6 x 5.1 RCA surround speaker input, 5 x 5.1 RCA surround speaker output
Connection satellite speakers: 1 x set speaker terminals
RMS power: 5 x 17 watts (satellites), 35 watts (subwoofer)
Speakers: 1 x 13.3 cm (5.25") woofer, 5 x 7.62 cm (3") tweeter
Frequency response: 40 Hz - 20 kHz
Active bass reflex subwoofer
Bluetooth version: 3.0 + EDR
Bluetooth range:> 10 mS / N ratio:> 75 dB
Supported file formats: MP3, WMA
Satellite speaker with pedestal
Centre speaker
Preset equaliser
Stands
Power supply remote control: 1 x 3 V CR-2025 battery (included)
Power supply: 220 - 240 V ~ | 50/60 Hz
Dimensions and Technical Details
Subwoofer: 17 x 31 x 32 cm (WxHxD)
Subwoofer weight: approx. 3.34 kg
Satellite speakers: each 11.7 x 105 x 7 cm (WxHxD)
Satellite speaker weight: approx. 2.5 kg
Centre speaker: 34 x 12.2 x 7 cm (WxHxD)
Centre speaker weight: approx. 650 g
What will be delivered
1 x subwoofer
1 x remote control
4 x satellite speakers
1 x centre speaker
4 x base (each 1 x tube, 1 x foot, 1 x screw)
5 x speaker cable
1 x AUX cable
1 x set of screws
English-language operating instructions (other languages: German)
Delivery & shipment
Ready for shipping Delivery time: 3 - 5 workdays
Your order will be delivered to the selected address per order. This address does not have to match the billing address. You can send the orders to your family, friends or office if you are not at home during the day. Your order is delivered by our specialist courier spedition to your chosen address. This address does not have to correspond with your billing address. Leave a telephone number with your order to guarantee the best possible delivery of the product. Delivery takes place free to kerbside. This item may be pre-ordered. Please note that, in this case, the delivery time may be up to 5 days.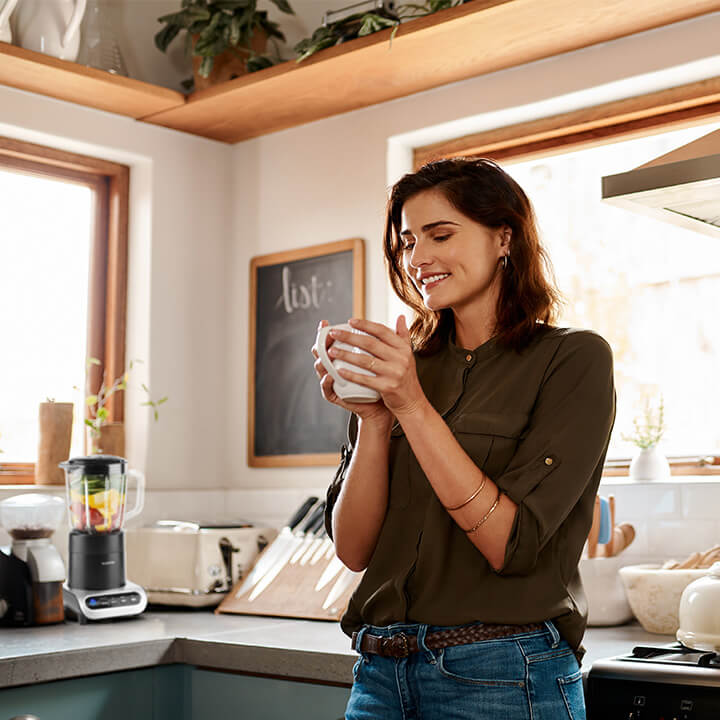 No review available for this item.
Customer reviews from other countries
Bißchen enteuschend....
Bit disappointing....
Super Sound Anlage nur sind die Kabel leider viel viel zu kurz
Great sound system, but unfortunately the cables are much too short
Der Klang des Audiosystems ist sehr gut und es gibt keine Beanstandungen. Es gibt nur einen Nachteil - das System schaltet ständig in den Schlafmodus (auch beim Ansehen von Filmen) und muss ständig wieder eingeschaltet werden, was sehr nervig ist.
The sound of the audio system is very good and there are no complaints. There is only one downside - the system constantly goes into sleep mode (even when watching movies) and has to be constantly turned on again, which is very annoying.
Gutes Produkt, nur sind leider die Kabel nicht so robust.
Good product, but unfortunately the cables are not that robust.
Preis Leistung ist in Ordnung
Price performance is okay
Ok for the money. It's not super-powerful, the sound is pretty clean, not great. But it's ok for watching movies. You cannot expect much for this price.
Ok for the money. It's not super-powerful, the sound is pretty clean, not great. But it's ok for watching movies. You cannot expect much for this price.
Sehr schönes Soundsystem. Klasse Musik und Film wiedergabe. Optisch sehr schön anzusehen TipTop.
Very nice sound system. Great music and movie playback. Optically very nice to look at TipTop.
Ich konnte sie noch nicht testen weil ich die Teile im Zimmer verteilt habe und die Kabel leider zu kurz sind. Danach habe ich Audio Kabel bestellt, die leider falsch waren. Ich weiß Immer noch nicht wie ich die verlängern Soll
I haven't been able to test them yet because I've spread the parts around the room and the cables are unfortunately too short. After that I ordered audio cables, which unfortunately were wrong. I still don't know how to extend it
Habe diese anlage als Geschenk erhalten. Optisch sehr schön. Kabel viel zu kurz, anschluss an tv und qualität geht so. Auch noch einen decoder geholt um 5.1 effekt zu bekommen. Half nix. Lautstärke ist gut, bass nicht regelbar. Sind am überlegen wieder zurück zu senden
Received this unit as a gift. Optically very beautiful. Cable way too short, connection to tv and quality is fine. Also got a decoder to get the 5.1 effect. Didn't help. Volume is good, bass not adjustable. Are considering sending it back
Eine tolle Anlage macht optisch ordentlich was her Sound ist super schnelle Lieferung vielen dank schöne Weihnachten
A great system is visually neat what her sound is super fast delivery thank you very much Merry Christmas
Leider kein Auxkabel dabei, obwohl es in der Lieferung dabei. Die Lautstärke muss man an der Anlage jedesmal neu einstellen. Sonst super
Unfortunately, no aux cable is included, although it is included in the delivery. You have to adjust the volume on the system every time. Otherwise great
Im Vergleich zu vielen anderen Systemen ist dieses doch recht günstig. Ich habe nur eine kleinere Wohnung, aber wollte einen tollen Sound im Raum haben. Dafür klappt es wunderbar. Man benötigt einen 5.1 Receiver, um die Boxen nutzen zu können. Diesen habe ich über ein AUX Kabel mit dem Fernseher verbunden. Alles klappt super und der Sound lässt sich hören. Bin mit dem Gerät absolut zufrieden. Wer einen großen Raum hat, sollte vllt zu den teuerer greifen, aber ich habe nur ein 30m² Wohnzimmer und es reicht vollkommen aus.
Compared to many other systems, this is quite cheap. I only have a small apartment, but I wanted great sound in the room. It works great for that. You need a 5.1 receiver to use the boxes. I connected it to the TV with an AUX cable. Everything works great and the sound can be heard. I am absolutely satisfied with the device. If you have a large room, you should probably go for the more expensive ones, but I only have a 30m² living room and it is perfectly sufficient.